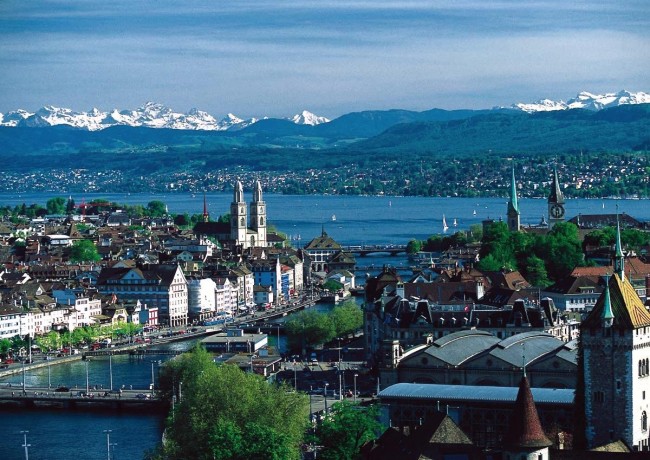 While US and British institutions dominate the upper layers of the QS World University Rankings, the very different higher education systems of continental Europe emerge here as significant and well-rounded competitors.
As in 2013, the top continental institutions are the German and French-speaking arms of the Swiss federal university system, ETH Zurich and EPFL respectively. ETH is in 12th place, unchanged from last year, and EPFL is up two places to 17. Both of these universities are exceptionally attractive to international faculty and students, and have a virtually perfect score on these measures. They are the top-ranked universities outside the US and the UK, ahead of entrants from Canada and Singapore.
As well as ETH and EPFL, five other Swiss universities appear in the top 200. These are funded by individual cantons, unlike ETH and EPFL which have national federal funding.
The next continental institution in these rankings is the Ecole Polytechnique Paris Tech. It is in 35th place, up from 41 last year, despite a modest performance (128 in the world) in our global academic review. Just behind it come the University of Copenhagen at 45, Germany's top entrant, Heidelberg, at 49, and Amsterdam at 50. Munich's two universities are at 52 and 54.
In terms of its size, the Netherlands is probably the most impressive performer here with 11 top-200 institutions, followed by Belgium with six. This prolific Dutch showing has been a constant during the ten-year life of these Rankings. In addition, most European nations have at least one top-100 university.
One key question which these results might answer is whether the European nations most affected by the 2008 world financial crisis have been able to retain a viable university system, one of the cornerstones of long-term economic recovery. It seems that to some extent, they have. Ireland's top university, Trinity College Dublin, is 71st here, and is joined in the top 200 by University College Dublin at 139. Spain has three top-200 universities. Italy manages just one, Bologna, often regarded as Europe's oldest. However, the top-ranked Greek and Portuguese universities are modestly ranked, in 447th and 293rd place respectively.
Despite these issues, the overall message is that it is possible to have a viable university system without massive student debt, provided governments regard this expenditure as valid. Many of these universities are good at attracting international students, showing that their teaching is internationally competitive. In addition, their strong standing in our academic survey shows that this approach can produce institutions that generate world-class research.
? The 2014/15 QS World University Rankings are at www.topuniversities.com