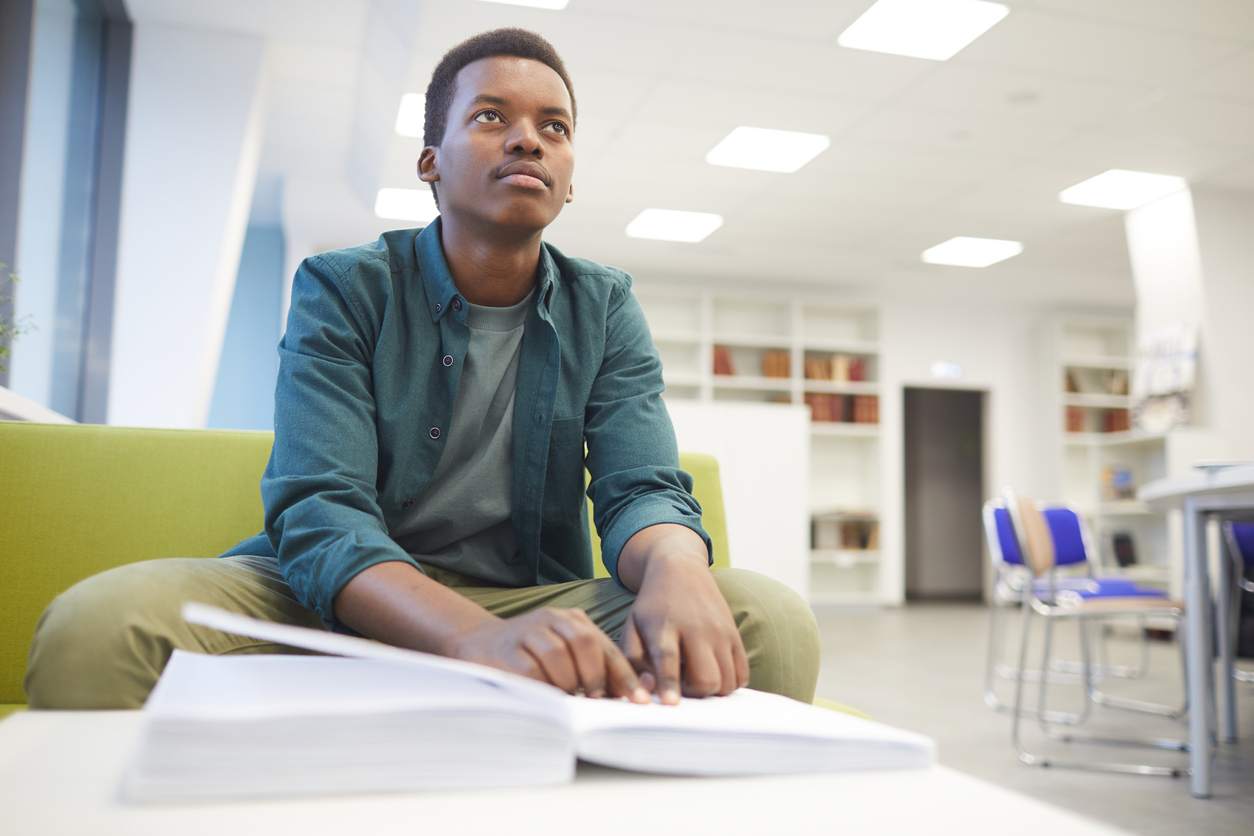 While some higher education students with disabilities welcomed the shift to online learning, others found that the coronavirus crisis exacerbated the issues they were already facing.  
The coronavirus crisis has had a significant impact on the lives of disabled individuals. 
Delays to healthcare and restrictions to critical assistance have been common challenges for disabled individuals during the crisis, as well as the usual anxieties that come with living through a pandemic, such as concerns for friends and families and economic security.  
In September 2020, the Office for National Statistics revealed that in the UK, around 50% of disabled people who were receiving medical care before the coronavirus pandemic had their treatment reduced (29%) or cancelled or not started altogether (22%) during the crisis. 
The statistics also exposed the disproportionate impact of the coronavirus pandemic on the mental health of disabled individuals, with 41% of those with disabilities declaring their mental health to be worse than before the crisis, compared with 20% of non-disabled individuals. 
Higher education students faced the additional challenge of having to continue their education while campuses remained closed and nearly all in-person teaching was cancelled.  
As a result of not having to be physically present during teaching, some students with disabilities found that remote learning optimised the learning experience. 
Challenges that used to be a common feature of university life were no longer present, such as travelling to and from campus, on-campus accessibility and social anxiety.  
While the move to online learning was seen as an improved experience for some, many have also drawn attention to the fact that greater access to remote learning had been a common and unanswered request by many disabled students for years. 
According to Universities UK: "Lecturers that had hitherto been firmly against recording lectures, setting inclusive assessments or using online tools are now embracing them due to the lockdown". 
The response to the coronavirus crisis has not been universal for disabled students, with others highlighting the challenges they have faced this past year.   
According to an article by the Huffington Post, the support received by some disabled students has been erratic and inconsistent with students having "to reconcile workload and health needs in a short time and with little support". 
The accelerated shift to digital learning has been one of the main hurdles for many disabled students.  
A Pew Research Center survey found that "disabled Americans aged 18 and older are less likely to feel confident when using the internet and other electronic communication tools". 
Given that each student's experience of their disability is unique, the challenges they face range dramatically.  
For example, those with a visual impairment will likely need audio descriptions alongside any visual elements to online lectures.  
Equally, a report by the National Association of Disability Practitioners found that "many deaf and hearing-impaired students are struggling with poor captioning". 
Other reports show a "lack of alternative teaching materials" and difficulty dealing with the "high degree of multi-tasking involved" with online learning. 
It's important to acknowledge that, as the coronavirus pandemic subsides for some, "many people will have as much of a struggle coming back out of lockdown as they did in adapting to its constraints in the first place". 
As various countries begin to reopen campuses, disabled students may continue to face health worries surrounding coronavirus exposure, or if online learning remains an option, that the issues they faced during the coronavirus crisis may not be resolved.  
For greater insights into the experiences of disabled staff and students in higher education, both before and during the pandemic, please download our full report: How higher education institutions can support their disabled staff and students.