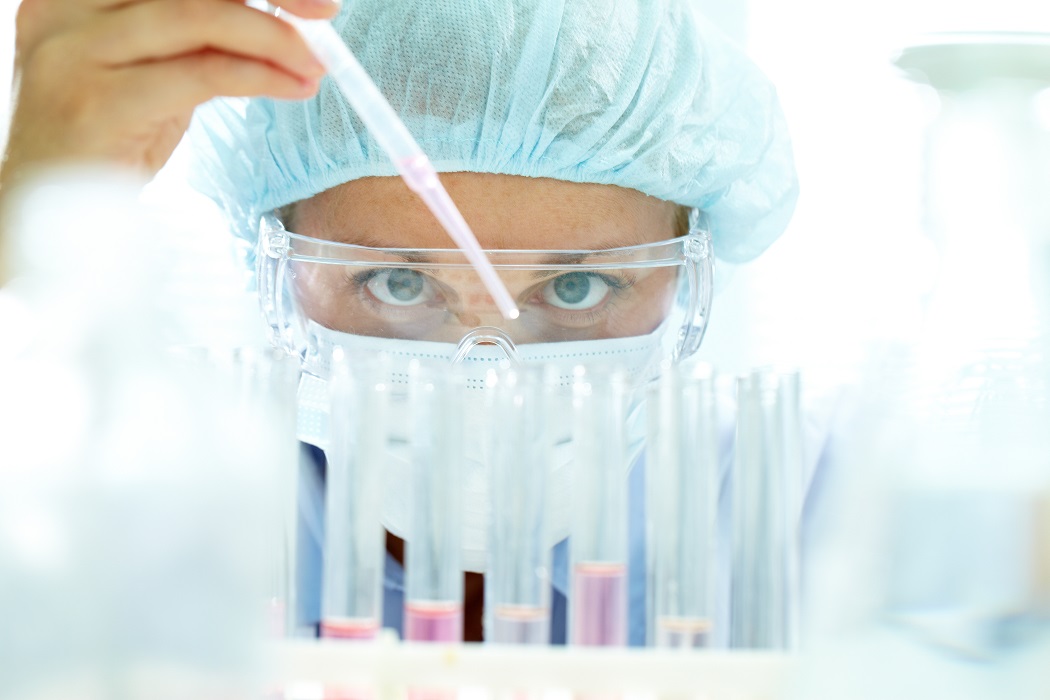 Despite the social progress we've seen over the last century, there is still a considerable gender gap in certain academic areas. There have been some excellent inclusivity campaigns to address the various divides in recent years, from women in science to men in nursing; there have also been some abject failures.
For International Women's Day, we're taking a look at some of the most celebrated and most controversial examples of such campaigns (organic and otherwise), so we can learn from their successes… and more importantly their mistakes:
I Look Like an Engineer
This impromptu Twitter campaign followed accusations that engineer Isis Anchalee, featured on a jobs poster, was "too pretty" to be a woman in science.
She wrote a blog post explaining her frustration with the reaction, along with a call for people to unite against clichéd images of scientists and engineers.
In response to her request, scientists took to Twitter in droves to share photographs of themselves along with the hashtag #ILookLikeAnEngineer.
The campaign was a brilliant, positive response to what could have been a very negative situation. It prompted thousands of people to join in and even spawned variations such as #ILookLikeASurgeon.
https://twitter.com/isisAnchalee/status/628294846713757696
Hack a Hairdryer
This campaign from IBM hit the headlines last year, after it was lambasted by social media users and the international scientific community.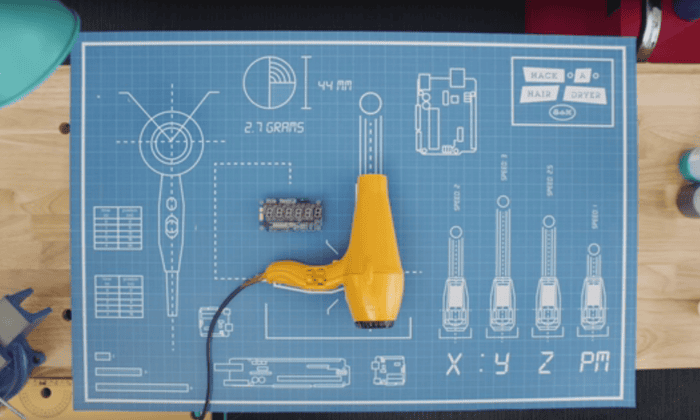 For the campaign, women were asked to create something using a hairdryer. An example given was a hot-air driven clock. Its intention, which entirely failed to hit the mark, was actually to subvert the stereotype of women only being interested in their physical appearances.
Unfortunately, attempting to satirize such a sensitive and still very harmful viewpoint did not go down well. The campaign was instantly ridiculed on Twitter and was hastily withdrawn.
https://twitter.com/WomenInNanosci/status/686619880561479680
https://twitter.com/dellavalleneuro/status/673728038744530944
https://twitter.com/StephEvz43/status/673741496005165056
Pretty Curious
The heavily criticised "Pretty Curious" campaign came from the masterminds at EDF Energy. EDF's website, without a hint of irony, declares that the campaign's name is an attempt to "highlight the stereotypes that are often applied to teenage girls." They wanted, instead, "to focus on personality and emphasize some of the key attributes that are important for careers in science and technology."
Okay…
As expected, the campaign was not well received, with people challenging the focus on physical appearance implicit in the name.
Emily Schoerning, director of community organizing and research at the National Centre for Science Education, wrote: "I hate this presumption that STEM stuff needs to be 'girlified' to appeal to women… This strategy appears to show interest in girls and women while in fact making sure we wear a nice pink badge at all times, drawing attention to our gender over and above our achievements as human beings."
Despite the criticism, the company is still continuing with the campaign. You can find out more here.
Science: It's a Girl Thing
The European Commission came up with this interesting and worthwhile campaign, aimed at combatting the lack of women in science and STEM subjects right across Europe.
Unfortunately, they decided to make this trailer to go with it:
The explanation given on the EC's website is:
"According to the focus groups, teenage girls associate science with people isolated in their lab having limited contact with society. They also think they lack interest and/or ability to do science, many preferring the idea of creative or social work."
The EC's science spokesman, Michael Jennings said that the video was just "45 seconds of fun for launch to grab attention. Not central to the main campaign."
Although many people didn't see the "fun" behind it:
https://twitter.com/PaulineHaleux/status/217243386787278848
Ignoring the ill-thought through trailer though, the campaign has produced a number of excellent videos. Their "role model" series focuses on women in science, this example features Belgian astronomer Yaël Nazé:
Are You Man Enough To Be A Nurse?
This campaign was an attempt to tackle the other side of the gender divide. Nursing is still an overwhelmingly female profession, with many men put off by the idea of it being emasculating or effeminate.
Back in 2002 the Oregon Center for Nursing (OCN) ran a recruitment campaign aimed at tackling this image, with the tagline: "Are You Man Enough to Be a Nurse?"
The idea behind the campaign is clear: it's an attempt to counter the femininity associated with the profession.
Despite initial acclaim by the American Association of Male Nurses (AAMN), critics questioned the need to masculinize the career. In a sense, it's just as patronizing as the "feminizing" of STEM careers in an attempt to appeal to women.
The AAMN eventually agreed and in 2009 decided to focus less on masculinity/femininity and instead introduce a new campaign: "Do what you love and you'll love what you do." The new focus is on "de-gentrifying" nursing, emphasizing instead the personal strengths and interests of applicants.
The most successful campaigns are ones which challenge the labels we place on society, rather than reinforcing them. For universities looking to widen the diversity of their applicants, whether that's women in science or men in nursing, the key is to approach the question in a non-patronising manner.
Interested in reading more about the gender gap in higher education? This article tells you all you need to know.