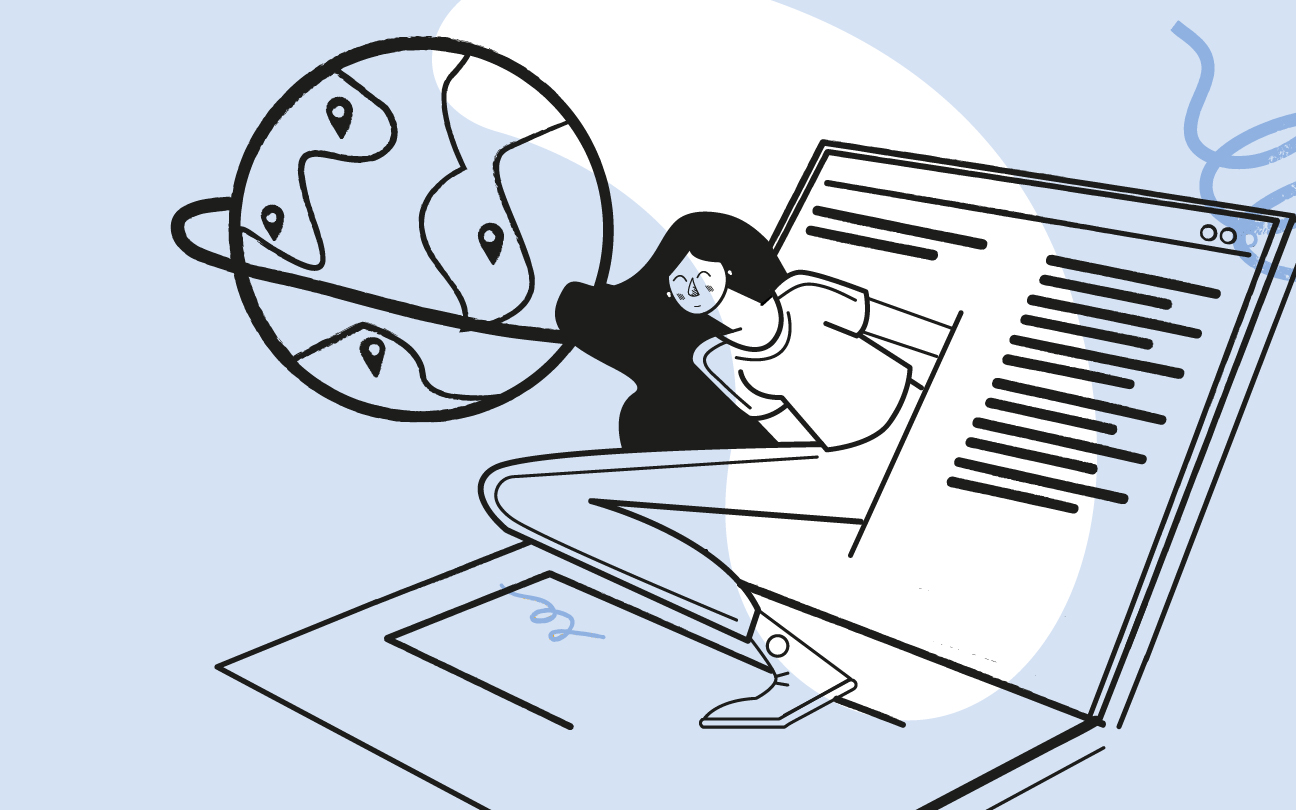 Find out the five main takeaways we uncovered from the thought-provoking panels and workshops at this year's QS APPLE conference, focusing on trends in higher education for the Asia Pacific region.  
This week we held the 17th QS APPLE Virtual Conference and Exhibition on the theme of Future Rebalance: Emerging trends and workforce in the Asia Pacific.  
The three-day virtual event saw inspiring experts, from higher education and beyond, explore the role that educators and institutions play in addressing global challenges and share insights on what changes the sector might expect to see in future years. 
Here's what we learned: 
1. It's time to lead the way on climate change. 
Universities, like all organisations, must take action to tackle climate change. This year's pre-conference roundtable focused on the key theme of sustainability with opening remarks from Dr Pii-Tuulia Nikula, Senior Lecturer at the Eastern Institute of Technology, calling for higher education leaders to "walk the walk" and take urgent steps to "measure, manage and reduce" their own emissions. She described the required shift as not only a move to focus on "their own footprint but to make the most of their handprint" – the steps we can take to proactively and positively make a difference to the environment. 
Where can universities begin with offering credible solutions on sustainability? Many speakers noted that the change must cut across all disciplines and the approach for every institution would be different. As Professor Chris Rudd, Deputy Vice-Chancellor and Head of Campus Singapore at James Cook University, said in his opening remarks: "We've all got our separate roles to play in what definitively is everyone's problem." Factors considered in an institution's sustainability policy need to be both internal and external with leadership teams making clear to everyone that action on climate change is a priority. 
2. Tackling global challenges requires multi-disciplinary collaboration.  
In order to find effective solutions to the pressing challenges facing the world, higher education institutions must unite across multiple disciplines and cross international borders. Given the complexity of the most pressing global issues, research that takes place within traditional disciplinary boundaries will likely be insufficient. When different fields of study across different cultures come together, new perspectives can be applied to issues and questions can be investigated in innovative ways.  
One area that may benefit greatly from cross-disciplinary research is Artificial Intelligence (AI). While AI has vast potential to improve our lives more than it already does, the question of how AI systems can understand and learn human skills and goal-directed behaviours requires collaboration between various fields of study; not only the computer sciences but human sciences too. As Professor Liu Jiming, Dean of Science at Hong Kong Baptist University, explained: "I think with this collaborative way of evolving and working together, sooner or later one side [discipline] will help to overcome the vulnerability of the other."
3. Universities should consider ways to make collaborations more sustainable. 
Recent global events have shone a light on the value of sustainable collaboration between universities and between universities and other industries. In other words, collaboration that moves beyond one-off grants and projects and instead towards long-term, mutually beneficial partnerships. Sustainable collaboration allows for greater time and resources to be applied to tackling complex and vast global issues, such as pandemics and climate change.  
So how can institutions build more valuable collaborations? According to Sir Keith O'Nions, former President and Rector at Imperial College London, building sustainable partnerships will require universities to think more intentionally about their needs and values and to ensure these align with their collaborator. He said: "One needs to ensure that the partners get equal value from the project that is being pursued and that any risks in that partnerships are shared equally." 
4. Virtual mobility has "opened up borders" but can't replace an immersive cultural experience.    
The growth of Collaborative Online International Learning (COIL) has allowed some institutions to increase opportunities for inter-cultural exchange. Of course, this move to virtual learning has not been without its challenges, with increased demand on educators as they adapted to online platforms and redesigned courses and teaching methods to meet the needs of online learners. Professor Zohrah Sulaiman, Vice-Chancellor and President of Universiti Teknologi Brunei, emphasised that while online learning has brought benefits, it does not fully replace the cultural learning experiences which are gained from immersing yourself into a different language and culture.  
Professor Johan Lauwereyns, Vice President of International Affairs at Kyushu University, felt that virtual mobility will continue in a post-pandemic world but serve to complement physical exchanges. He explained that a strategic focus on joint online programmes and courses with partner universities has, in some ways, allowed his institution to offer "more inbound and outbound mobility activity than ever before". He sees the future of mobility as a hybrid model in which online learning might better prepare students for studying abroad, leading to a smoother transition between the experiences which students have at their home institution and when they travel overseas. 
5. There is so much on the horizon but no single "next big thing". 
When asked about the "next big thing" for higher education in the Asia Pacific, our panelists covered a vast range of themes, from how to quantify the contributions which institutions make within their own communities to the role technology can play in addressing marginalisation in our wider societies. What stood out most from the discussion was everyone's enthusiasm for the future when they spoke about potential areas for change and positive approaches to partnership and innovation.  
A common theme among all of the ideas about future trends was how important it is for institutions to ensure that they are teaching students the skills which they'll need in their future careers. UNICEF Education specialist Azlina Kamal spoke about how universities need to develop more partnerships which see students benefit from "lived experiences", shared by leaders in different businesses and organisations. Skills in machine learning and data science were also considered vital to ensure students were equipped for careers in almost any industry or sector. 
The APPLE 2021 Conference and Exhibition was held from 1-3 November 2021.  You can access a full agenda of all of the sessions here. Keep following our blog to find out more about our upcoming programme of summits and conferences.