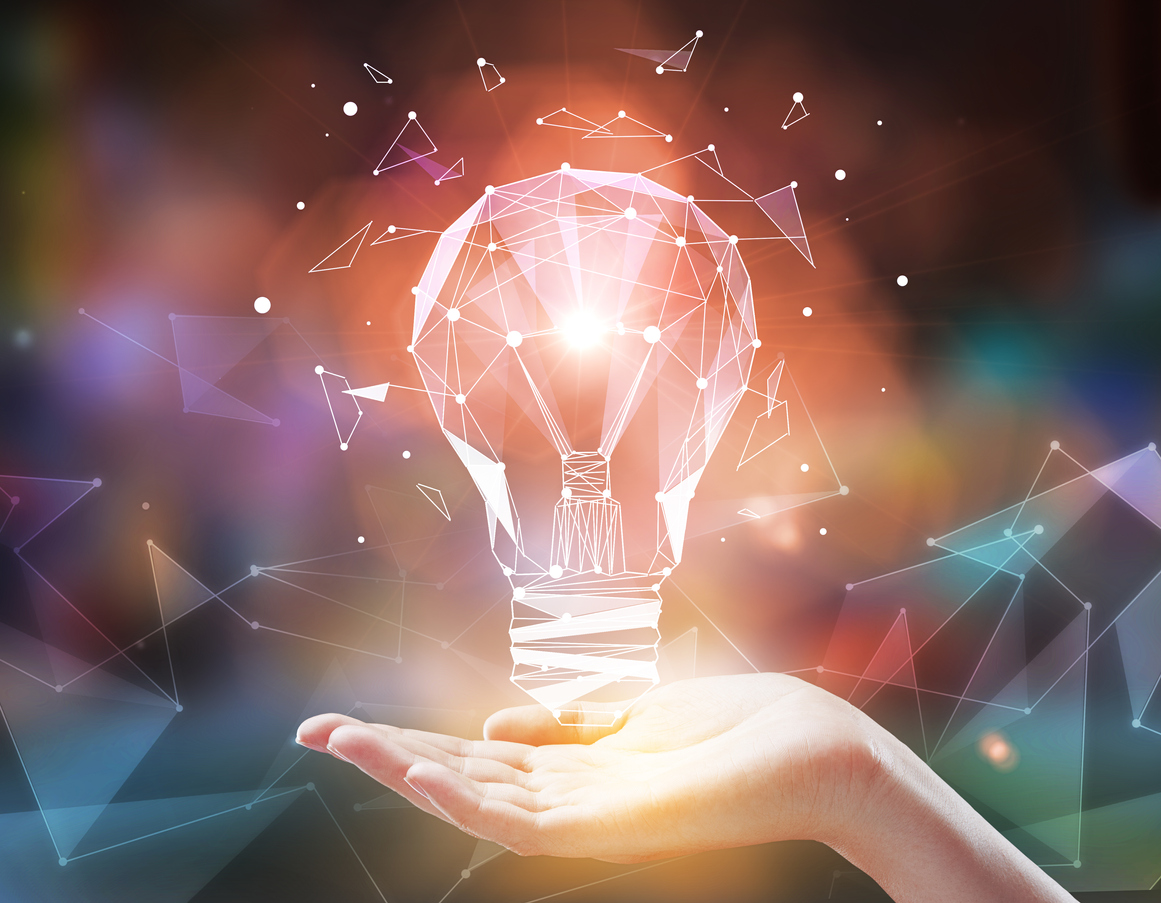 Gain insights from the world's leading innovators in education and technology with our five takeaways from this year's virtual QS Reimagine Education Conference.
More than 3,000 delegates came together from 6-10 December 2021 to explore the conference themes the Future of Learning, the Future of Universities, and the Future of Work. 
Over five days, we heard a wealth of incredible insights from leading edtech companies and universities across the globe. 
Here are five of our favourite takeaway insights: 
1. The idea of the "lone wolf" entrepreneur is a harmful myth. 
 "Diverse teams have better outcomes," says Ji Mi Choi, Vice President of Arizona State University. She explains that this is a fact that plays out in everything we've seen from multiple studies analysing revenue growth and company performance. The question, she says, is now not whether diversity improves outcomes but "how and in what ways?" Entrepreneurs have long been placed on a pedestal as the "single hero, the renegade who went out there and risked it all", which she describes as "harmful" to the "sheer diversity" of people that have contributed to both economic and community development. She believes it's a myth that has developed from the image of the "white, male technologist hero of Silicon Valley", adding: "Even when investors are presented with the same ideas, they tend to respond culturally and societally differently to women and people of colour so I think we have to work very deliberately and specifically to overcome that." 
2. Gen Z don't just expect greater flexibility, they demand it. 
Neither employers or universities are "immune" to the demands of Generation Z. They want to experience greater "flexibility, autonomy and purpose" in their education and in their careers – and they're not shy about coming forward. They're prepared to march, strike and campaign for "better leadership, more togetherness, more unity, more focus on the world's real problems", explains Ben Sowter, Senior Vice President at QS. He believes this generation will expect an "evolution of technology and pedagogy", which moves away from the current models to ones which offer more choice in when, where and how to study. He adds: "Who was it who decided that we should do our degrees for 10 months a year for four years and not one month a year for 40 years and everything in between? Why can't I do my degree whilst commuting, whilst on a plane, whilst on a beach?" 
3. There remains a skills gap between what technology companies want and higher education providers are delivering. 
"Higher ed has not been able to move at the speed of business when it comes specifically to responding to the skills and competences that tech companies have been looking to hire," says Rebecca Allyn, Education to Workforce Lead at Amazon Web Services. She later adds that those graduates who can demonstrate "how they've applied knowledge" outside of their studies by working on an app or participating in a hackathon are the ones who really "stand out". Sarah Toms, Executive Director of Wharton Interactive at The Wharton School, agrees that there is a skills gap between what employers are looking for and what degrees are currently delivering. However, she believes we need to avoid students being "funnelled" into one set of skills too quickly and we need to give students the time to "explore and see what possibilities are out there". She explains that this is one aspect of the four-year degree that is working well.  
4. Collective intelligence is possible when learning online, but efforts must be made to re-design education for the virtual environment  
"Since most of the things we do in the world are done together… surely, designing education to support that would be a good idea", says Prof. Rupert Wegerif, Professor of Education at the University of Cambridge. Collective intelligence, the coming together of different ideas, experience and disciplines, has repeatedly been identified as an optimal way of learning in higher education. However, with the coronavirus pandemic restricting in-person teaching and rapidly accelerating the shift towards online learning, the capacity to utilise our collective intelligence has reduced. But according to Prof. Wegerif, it is not the technology itself that restricts collaboration, but the improper use of this technology: "I think it's a question of design, I don't think it's intrinsic to the technology". For higher education institutions to still utilise the power of collective intelligence when teaching in an online environment, something that is likely to remain a requirement for some time given the impact of COVID-19, they must look to move away from simply replicating the classroom setting in a virtual world. Instead, efforts must be made to refine and adjust teaching for online environments so that collaboration can still take place. While models of collective intelligence in the online world are being established, how this can be replicated across the wider higher education landscape is yet to be determined.  
5. Micro credentials are helping higher education institutions improve their online learning offering  
Micro degrees and credentials are critical ingredients in enabling non-traditional learners, such as mature students with caregiving or career duties, to access further education. These courses enable students to further their understanding of specific topics in a more flexible way that may better suit their needs and lifestyle than a traditional undergraduate or postgraduate degree might. While many students seek micro credentials to further their career or increase employability in a certain area, these courses have also been playing a significant role in helping higher education institutions adapt to the rapid acceleration to online learning that occurred in the last two years. Josie Fraser, Deputy Vice-Chancellor at Open University (OU), says that their biggest micro credential to date is 'Taking your learning online'. "Obviously, OU has been working in distance learning for a really long time, so we have loads of expertise…," says Fraser, "Being able to put that into a micro credential so that people at other universities, colleges and schools, can quickly, and with a big peer group… think and talk about how they build good training online." So, in other words, educators can now learn how to teach online… online! 
This year's QS-Wharton Reimagine Education Conference and Awards took place from 6-10 December 2021. There is still a chance to register and attend the sessions, which will be available on demand until 31 January 2022.