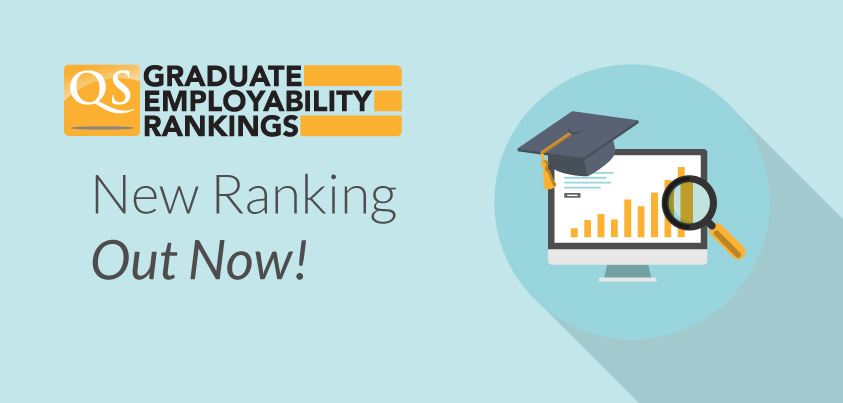 The pilot edition of the Rankings applies QS's new innovative approach, intending to take the discussions on employability rankings to the next level. Stanford leads this first edition; more than 20 new institutions place in the top 50.
Employability has been a hot topic for the Higher Education industry for years. With far easier access to a far broader selection of universities, it became an even more relevant aspect of students' decision making. QS has been measuring employability in all of its rankings, with our Employer Reputation Survey running for over 20 years. But given the public's special interest in this topic, it was time to expand the analysis, step out of the comfort zone, and create a new, specific ranking.
The primary aim of the QS Graduate Employability Rankings is to help students make informed choices for their educational futures based specifically on the ability of their chosen university to help them succeed in the employment market. Thorough research conducted over the course of 13 months saw consultation with, and input from, academics, university representatives, companies, students and alumni. This year's experimental methodology was extensively refined throughout the year, and we are delighted to have introduced – for the first time ever in our rankings – unique metrics such as graduate employment rate and university partnerships with employers.
For the first edition of the QS Graduate Employability Rankings over 47,000 employer survey responses have been analysed and over 16,000 alumni tertiary degrees mapped. 139,528 partnerships between employers and universities have been analysed, 1,239 universities considered, and 723 evaluated. Now, QS have published the top 200 worldwide institutions, coming from 36 countries.
Stanford University takes the lead in this edition, followed by fellow American institutions MIT and Harvard University. Cambridge is in fourth place, with Yale completing this year's top five. This new initiative also produced some surprises, with 22 institutions ranked below the top 50 in the QS World University Rankings® placing in top-50 positions in the QS Graduate Employability Rankings. For example, Tsinghua University appears in a solid 9th position, whilst Ecole Polytechnique is right behind in 10th place.
You can access the full results by clicking here.
Being an experimental methodology, one can expect it to be refined for the following edition. Employability has always been a unique lens used by QS Rankings to illuminate institution quality. However, we intend to keep expanding our data and analysis on the topic, using use our two decades of expertise to help students with their decision making. This first edition is a great beginning to a milestone development in the discussion of employability in university rankings. We fully expect this new initiative to become a regular project for years to come, achieving its full potential by increasing both the number of universities analysed, and the categories and perspectives on the topic.
We hope you enjoy the results and the outcomes of this project.
To read more about the methodology used to compile the first QS Graduate Employability Rankings, click here.