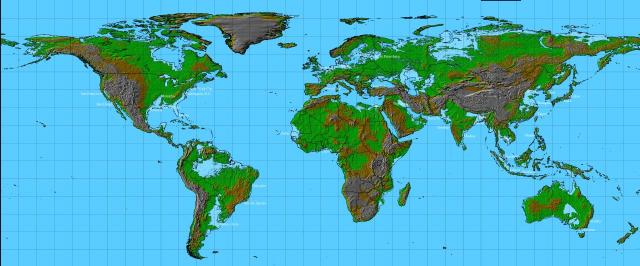 US universities have registered by far the strongest growth in international student numbers over the past decade, according to a new report by the British Council.
An analysis of enrolments in the four main host countries for international students shows that the strongest growth in 2013-14 was in Australia. But two years of sharp decline from 2010-2 left Canada and the UK, as well as the US, with bigger increases over the full period.
There has been 80 per cent growth in US enrolments since 2004, with increases almost every year. By 2012, US universities and colleges had 170,000 more international students than those in the UK.
Canada is the only one of the four countries to have increased international enrolments in each of the ten years, but it still takes only about 8 per cent of the global total. The UK returned to growth in 2013-4 after a surprise fall in the previous year, but the report says it is too early to be sure whether it has "gotten its mojo back".
The four countries account for more than 36 per cent of new international enrolments, the biggest share for more than a decade. But some Continental countries have also increased their share of the international market.
Research by the Academic Cooperation Association has found that 61 per cent of higher education institutions in the Nordic region are offering Bachelor's or Master's programmes taught entirely in English – almost twice as many as in 2007. Throughout the region, 20 per cent of programmes at these levels are provided in English.
The report, English-Taught Programmes in European Higher Education, found that 5 per cent of students in the Nordic countries are enrolled on such programmes, compared with 1.3 per cent across Continental Europe as a whole.
Some 4.5 million students studied abroad in 2012, but growth has slowed compared to previous years, the latest Education at a Glance report from the Organisation for Economic Cooperation and Development (OECD).
A separate comparison by the OECD suggests that the proportion of migrants in the higher education population is more dependent on general immigration than the numbers coming on student visas. In Israel, Australia and New Zealand, migrants account for more than 35 per cent of graduates – far in excess of the numbers attracted specifically for degree courses.