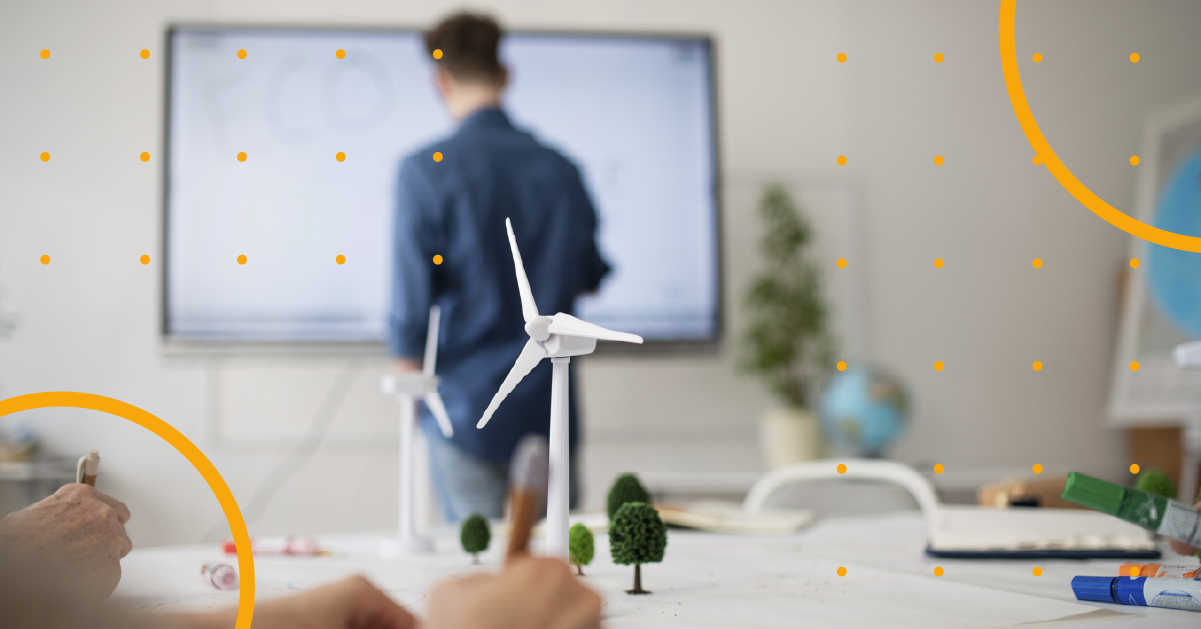 According to the QS International Student Survey 2023, over 40% of prospective students are actively researching universities' environmental sustainability strategy and efforts.
65% of those who researched the level of environmental action being taken by universities in Europe say they are somewhat or extremely satisfied with the efforts being made, compared to 58% for the US, 62% for Australia and matching the perceptions of institutions in Canada with 65%.  
In this article, Professor Saarenketo, Dean of LUT Business School in Finland, outlines what inspired LUT's Green Campus initiative and why it's so important: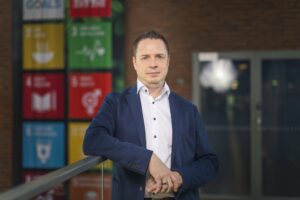 In a world at the crossroads of environmental challenges and technological advancements, LUT University stands as an example of how higher education institutions can lead the way in forging a sustainable future. Nestled outside the bustling capital region, LUT has quietly transformed itself into a challenger—an institution that not only educates the problem solvers of tomorrow but actively shapes a future marked by sustainable renewal. At the heart of this transformation lies the award-winning Green Campus, a living testament to LUT's commitment to innovation, sustainability, and a holistic approach to education.
As I recently returned from the Academy of Management in Boston, where I had the privilege of visiting the renowned campuses of Harvard and MIT, I was struck by the parallels and distinctions that define LUT's journey. The undeniable "green" aspect that graced these prestigious institutions was a striking reminder of LUT's own pioneering Green Campus. Unlike the grandeur of Ivy League institutions, LUT's campus might not boast the same historical significance, but its impact on shaping a greener tomorrow is undeniable.
A decade ago, LUT embarked on an audacious journey – a journey that would transform its campus into a hub of sustainable innovation. What began as an aspiration has now blossomed into a tangible reality, encapsulated by the Green Campus. Unlike some green initiatives that are confined to buzzwords and superficial changes, LUT's Green Campus is a living embodiment of its commitment. Solar panels and wind turbines tell a tale of harnessing nature's gifts, while a smart electricity network underscores the integration of cutting-edge technology with sustainable practices. It's not just about power generation; it's about rewriting the rules of engagement between academia and ecology.
Beyond the physical manifestations, the Green Campus encapsulates LUT's solution-oriented and visionary mindset. This isn't just an abstract ideology—it's a way of life. LUT's own inventions and interdisciplinary competencies aren't limited to classrooms; they reverberate in the region, driving change and fostering collaboration. It's a prime example of how academia can transcend theoretical boundaries to create tangible impact.
The international recognition garnered by LUT's Green Campus is not mere happenstance. The Excellence in Campus award from the International Sustainable Campus Network competition is evidence to LUT's unwavering commitment to sustainable development and green technology. But what sets LUT apart is its dedication to moving beyond recognition, translating accolades into actionable progress.
At the heart of LUT's Green Campus are research projects that challenge conventions. For example, carbon dioxide, a byproduct of modern life, is being transformed into a source of fuel, all within the confines of the campus. The process, a true marvel of innovation, marries LUT's solar power infrastructure, atmospheric carbon dioxide, and rainwater, effectively replacing fossil oil. It's more than a technical feat—it's a beacon of hope, a testament to the power of human ingenuity harnessed in the pursuit of a greener world.
But LUT's commitment to sustainability extends far beyond its campus borders. LUT Business School, an integral part of the university, embodies the ethos of sustainable business renewal. Education and research converge on the UN's Principles for Responsible Management Education (PRME), where success in global competition aligns seamlessly with ecological and social responsibility. Graduates aren't just equipped with degrees; they are armed with the knowledge to drive businesses towards profitability and sustainability.
The accolades bestowed upon LUT Business School are not just decorations; they are reflections of a steadfast commitment to excellence. The coveted AACSB accreditation and the Master's Programme in International Marketing Management's EFMD accreditation are not just certificates; they are validations of an unwavering dedication to quality education and research.
In an era where sustainability is not a choice but a necessity, LUT's Green Campus and Business School are beacons of hope. As the world grapples with complex challenges, LUT's story serves as a reminder that higher education can be a catalyst for change. It's a tale of a challenger institution that defied norms, leveraged innovation, and paved the way for a sustainable future. The Green Campus isn't just a physical space—it's a mindset, and a symbol of what's possible when academia dares to dream of a greener, brighter tomorrow.
About the author:
Sami Saarenketo serves as the Dean of LUT Business School, which holds AACSB and EFMD accreditations. With extensive international experience gained through visiting professorships at institutions such as Trondheim Business School, NTNU, Norway, and Mälardalen University in Sweden, Sami's global perspective enriches his leadership. As a visiting scholar at Scancor, Stanford University, he broadened his academic horizons. Sami is a distinguished scholar in international marketing and entrepreneurship, with numerous articles published in leading journals.