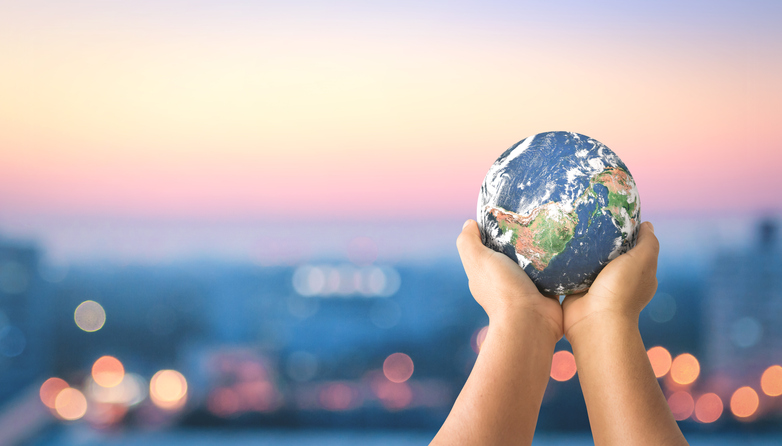 In the first of our new series of guest articles highlighting the topics and trends which are top-of-mind for business school leaders across the globe, we explore how one European business school is embedding sustainable practices into research, student experience, teaching and operations.
EM Normandie Business School – ranked in the world top 100 for the QS Business Master's Rankings 2023: Management – explains how they are preparing students and staff for a more sustainable future.
In our latest survey on sustainability, QS queried over 3,000 prospective international students about the degree to which sustainability efforts of an institution impacted their decision to attend.
In response to the question of what values they would like to see in a university they study at, 41% chose 'Ambitions to become a carbon-neutral company' while a significant 71% selected 'Supporting and respecting human rights', the most popular answer – followed by 'Commitments to ethical working practices (64%).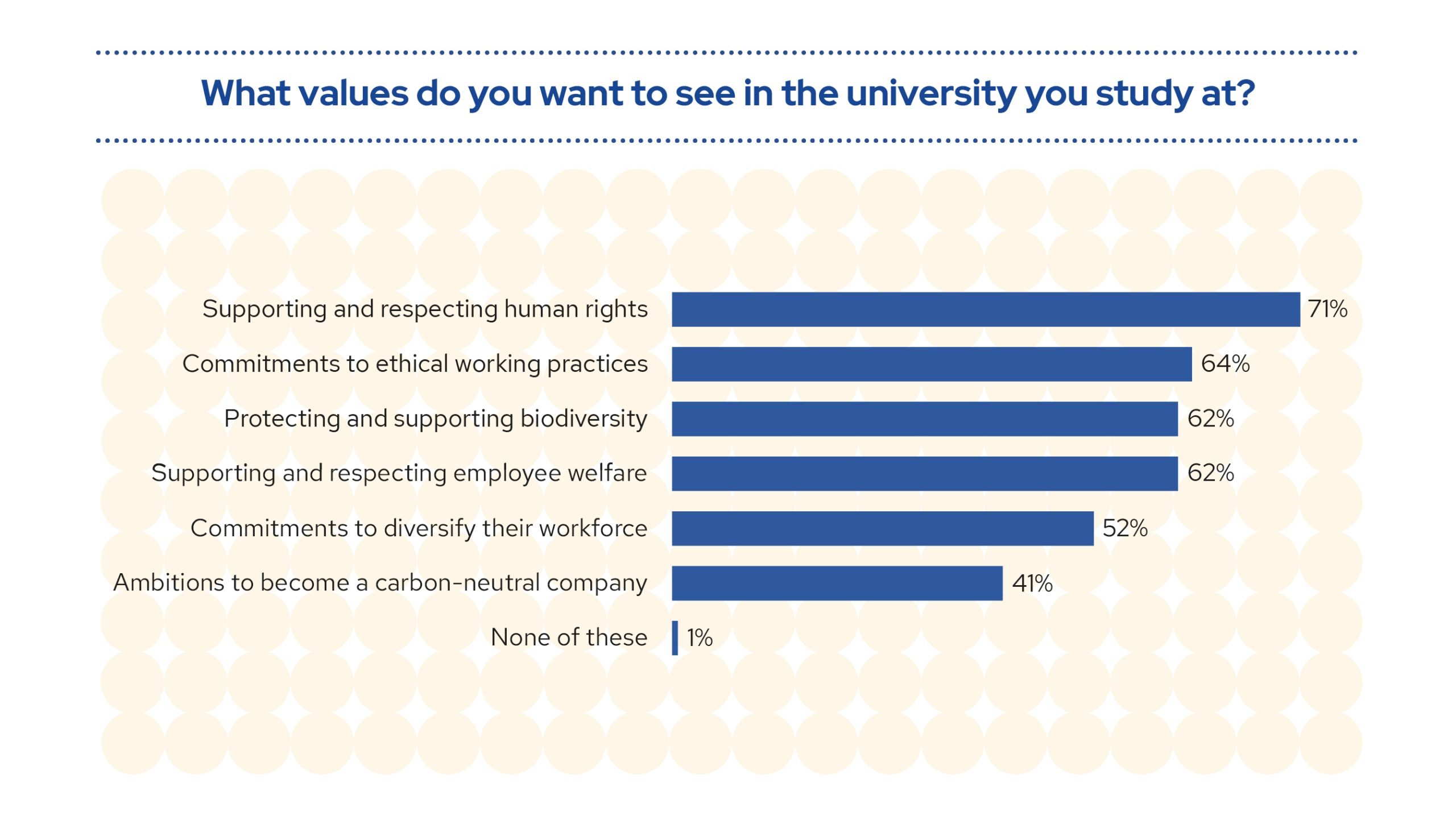 Read more from EM Normandie Business School about how they're addressing the student call for more action on sustainability in the guest article below:
By Solène Heurtebis, Chief Strategy Officer, EM Normandie Business School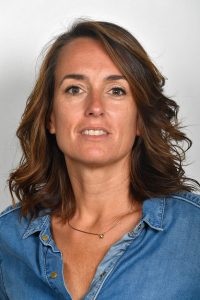 For months now, the voices of the younger generation have been growing ever louder. Every day, their ranks swell, armed with the desire to face up to the upheavals in our society, raise awareness with the general public, the press and, above all, their educational establishments as regards their role and their teaching model.
At EM Normandie, we haven't just heard what the students are saying, we have listened. And the results are clear. How can we ensure that their training and their subsequent careers sufficiently take into account the environmental and social issues which will soon be as fundamental to their personal wellbeing as to the development of our societies? Because if we continue to train today's students in the same way that we have done in the past, then tomorrow, we will have the same managers as yesterday.
The School was already aware of these challenges when it announced its strategic orientations in 2021, setting itself up to become an organisation with a positive societal and environmental impact by 2030.
This is not a new approach for EM Normandie. Ever since it was founded in 1871 by Jules Siegfried, the school has been a pioneer. It has made its social commitment the compass it follows, offering both international outreach and local roots, opening access to diversity.
Today, EM Normandie is once again rallying around a common project and its Raison d'Être: to inspire and train generations of the past, the present and the future to become actors in a sustainable world; free to think, free to learn, free to create.
The organisation and its future projects are guided by a philosophy that places its role at the service of the best and the common good: a "School for Life, School for Good".
While the "School for Life" supports students and graduates throughout their professional careers, the "School for Good" represents the school's commitment to being an actor in this sustainable world. It is no longer simply a case of training the students. It is about spreading the 'School for Good' philosophy into the heart of the organisation, making it more resilient and profoundly transforming its model so that it may be a benchmark in the landscape of higher education.
To achieve this, in September 2021, the School created the Societal and Environmental Impact Department. Composed of a multidisciplinary team to ensure that all stakeholders are involved, its first action was to define a clear and ambitious commitment strategy. This strategy is based on three pillars: "Campus for Good", "Knowledge for Good" and "People for Good", each of which benefits from a specific plan of action which has been determined and shared with both students and faculty to ensure maximum understanding and support.
Campus for Good
The "Campus for Good" pillar deals with the institution's footprint as a place to live. The aim is to transition our campuses towards models that are more minimalistic, more resilient and that contribute to the local development of our regions. An audit of the carbon footprint of each site and its activities has been launched, supported by the introduction of a waste sorting policy and a mobility plan. These actions, which are very simple and pragmatic, are essential. In parallel, the School is increasing its local presence and economic contribution through the creation of partnerships, such as that with the "Agir ensemble" organisation in the Normandy towns of Le Havre and Caen.
Knowledge for Good
This pillar is dedicated to the marks that we leave, the lines that we draw in the minds of our students and the school's audience, through our academic programmes. Our aim is to prove that incorporating socio-environmental issues into a business career path is not only possible, it is essential, at every stage of the academic programme and in every practice area.
As a result, in September, a course entirely dedicated to these themes for all students will be launched. The responsible manager competitive exam will be reinforced in the 3rd year and going forward, all our final year students will take the task certificate, i.e. the first international certificate for assessing students' knowledge of sustainable development organised by Sulitest. The School is also helping its Faculty to train its first research professors in the B Leaders programme.
People for Good
EM Normandie's socially-responsible campuses offer a range of committed teaching methods, but its socially-responsible approach can only exist thanks to the people that compose EM Normandie.
People for good is the desire to involve the entire School community in the transition: employees, teachers, lecturers, alumni, partner companies and universities. The major challenges of this pillar are to support the change in individual behaviour so as to act for the collective good, to explain the new ways of working to them and to train them accordingly.
While the aim is to ensure that the three pillars become the norm, what makes the model unique is the establishment of the School for Good Assembly, a unique body that will participate in decisions about the School's day-to-day activities, based on the principles of representative democracy, and will be the guarantor of the School's actions as it strives to make a positive impact in 2030.
By drawing on its history and the strength of its community, and by proposing innovative solutions, the School aims to radically transform its model and commit to the creation of a generation of actors of change.
The countdown is on. We have less than 7 years to implement all these commitments and many more, so that in 2030, EM truly is a School for Good.
Want to find out more about how QS Consulting can support your business school's strategic ambitions? Speak to our team today to learn how you can benefit from our data-driven insights and expertise in graduate management education.