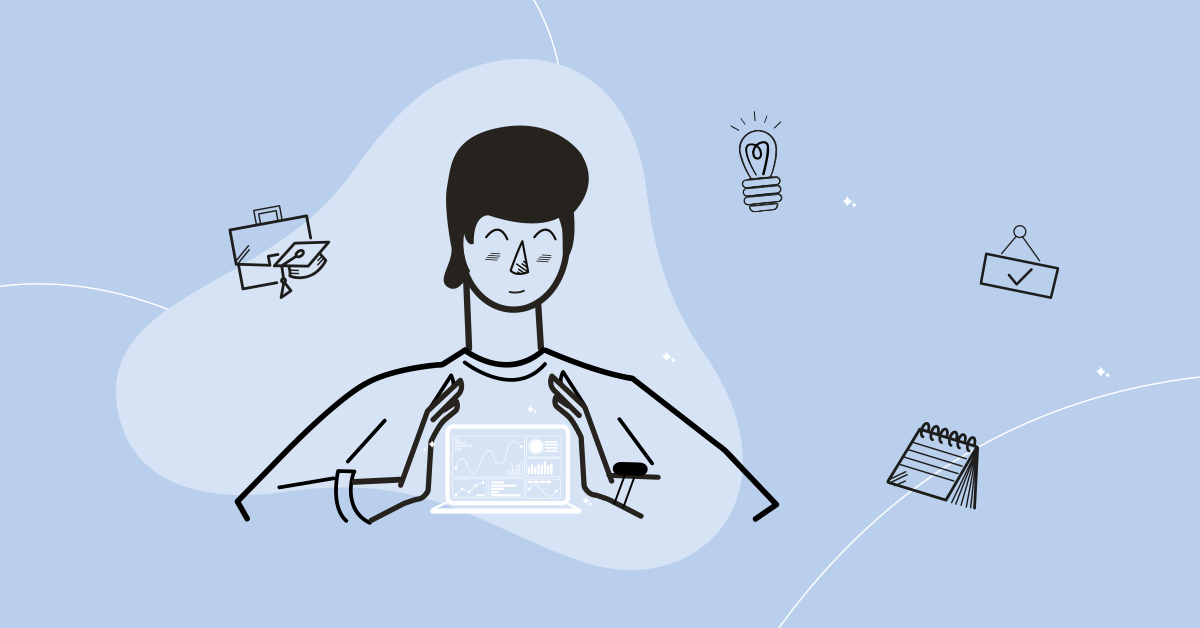 82% of business schools in Europe with an online MBA expect to see an increase
in interest from international applicants over the next three years, according to the latest QS Admissions Survey.
Reasons why applicants are drawn to an online MBA include the flexibility to balance the programme with family or other commitments and the opportunity to continue working while studying.             
Many schools are reporting a growth in numbers of younger applicants with less career experience and higher numbers of applications from women and minority groups, partly encouraged by increasing numbers of test waivers, which are now offered by 47% of schools with an online MBA programme. 
Continued commitment to on-campus programmes 
92% of the admissions officers who don't have an online MBA — which was 74 out of the 167 surveyed — are not expecting to add one to their portfolio in the next three years.  
Several schools refer to the lessons of the pandemic, which have reinforced their commitment to the face-to-face experience as a key element of their MBA (despite 89% of these schools saying they adapted very well or somewhat well to the online platforms required to deliver teaching during the pandemic). They believe the value of an MBA is founded on in-person interactions and experiential learning. 
They told us that candidates are largely opting for face-to-face programmes because of a perceived decrease in the value for money of an online MBA. 
Some admissions officers say that candidates are telling them that they want to study on campus because they are tired of too much 'screen time' and are worried that they will miss out on networking opportunities.  
Others felt that they lacked the resources to invest in the technology required to deliver online teaching successfully on a permanent basis. 
In the US, online study does not qualify for an F1 visa and applicants want the opportunity to spend at least some of their programme physically in the US. 
Reasons for launching an online MBA  – Melbourne Business School 
A primary reason for launching an online MBA, is to serve students who are unable to travel to campus. In addition, schools are looking to increase overall student numbers and have a growing confidence in online learning platforms since teaching moved online during the pandemic.  
One of the schools where a new online MBA is in the pipeline is Melbourne Business School (MBS). Associate Professor Sven Feldmann, Associate Dean (Business Administration), explained that it was both the experiences of teaching during the pandemic and a wider appreciation that a high-quality learning experience can be provided online that led MBS to start looking into the feasibility of an online MBA about 12 months ago. Plans are for teaching on the MBS Online MBA to begin in June 2023.   
He said: "There is a market segment that values face-to-face interaction and the experience of being on campus, but there are also those who face life and work constraints that make it difficult for them to attend regular classes on campus. What we want the online programme to do is to offer the same  engaging learning experience and largely the same learning journey through these two different modalities. This includes getting to know their cohort, learning and interacting with them. We will bring the online MBA cohort to campus at the beginning of the course to get to know each other and at the end to cement those relationships before they return to their careers.  
"Our experiences during COVID have really demonstrated how adaptable people are. There was obviously no choice at the time, but the experience during remote learning changed the attitude of faculty and of the whole school towards this type of innovation. We had discussions about introducing an online MBA a number of years ago, and it stalled because there were concerns about matching the quality of the on-campus programme. I've spoken to another institution that had exactly the same experience, where it took COVID for everyone to come over the line with the idea. The restrictions during the pandemic showed what is possible. We got really good at teaching remotely, but this wasn't equivalent to an online degree. The online MBA is going to be a mixture of synchronous and asynchronous learning. It is a programme that is designed from the ground up for online learning."  
The MBS online programme will primarily target the domestic Australian market. Feldmann added that the on-campus programme is only accessible to candidates who are able to regularly commute to the school's campus in Melbourne.  The online programme will broaden the accessibility of MBS nationally.  
Feldmann was not surprised that some schools have no desire to launch an online MBA, adding: "This is particularly the case for schools whose primary programme is a full-time MBA. These schools don't need to reach out and get closer to their audience, since everyone who meets their admissions standards can move to their campus.  
"As a school and as educators we want to provide the best learning experience to students. In the past there has been hesitation because of an impression that studying online is quite isolating, which is not what an MBA experience should be like. It is true that studying on campus and online is not the same. Some students face constraints in terms of where they live and work and where they are in their life. For them an online MBA may be the right option and offer a rewarding and fulfilling experience. A traditional MBA that requires them to move or be within commuting distance of a campus is not a choice everyone can make. An online MBA can provide flexibility that beats other concerns. It is really important for prospective students to carefully inform themselves about what different programmes offer. As one of the leading business schools in Australia, we will be able to provide tremendous added value for students for whom an online MBA is the right choice." 
The latest QS Admissions Survey was conducted between 9 and 21 February 2022, receiving responses from 167 admissions officers in graduate management education from Europe, Asia, Latin America and North America. 
The QS Online MBA 2022 rankings were released earlier this month.