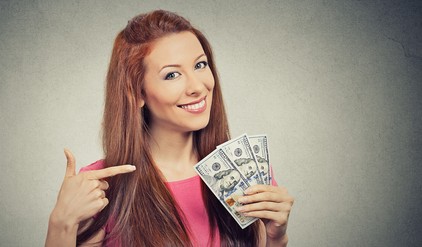 New research carried out by Georgetown University Center on Education and Workforce has revealed some positive news for US university students. According to their findings the largest growth in the US jobs market has been in what they call "good jobs", most of which are going to university graduates. Good jobs, for the purposes of this study, were defined as full-time roles in which workers receive health insurance and retirement plans, with remuneration of at least $53,000 annually.
More good graduate jobs than any other
The report, entitled Good Jobs Are Back: College Graduates Are First in Line, has shown that the US economy has added some 6.6 million jobs since 2010, and of those new jobs 2.9 million were defined as good jobs. Good jobs therefore comprised 44% of all new jobs added in the last five years, with 1.9 million middle-wage jobs and 1.8 million low-wage jobs making up the remaining 56% between them.
"This has been a weak recovery, but the American job machine is working again for college graduates," said Anthony Carnevale, the Center's Director and the report's lead author.
Types of 'Good graduate jobs'
Of these good jobs, the most-represented fields were found to be managerial (1,780,000 jobs), STEM (880,000 jobs) and healthcare professional occupations (445,000 jobs). The fastest-growing sector is rather vaguely termed "managers, all other" by the U.S. Census Bureau and Bureau of Labor Statistics. This category combines all administrative professionals under one title; including every job title from security managers to investment-fund managers.
The impact on higher education institutions
The findings of this report are great news for both current and prospective university students, highlighting without doubt that the years and dollars spent on higher education were not in vain. But what does this mean for the higher education institutions themselves?
US students can now see a clear return on investment for their university education, earning higher salaries and accruing better benefits thanks in large part to obtaining a university degree.
As certain job markets tend to produce the most 'good jobs' these are the ones that prospective students will be looking to study for in order to secure better career prospects upon graduating. Specific subjects will probably continue to be seen as reliable and "recession-proof", such as STEM subjects, business and finance management and healthcare degrees (especially pre-med).
For more higher education news and insights, follow us on Twitter.