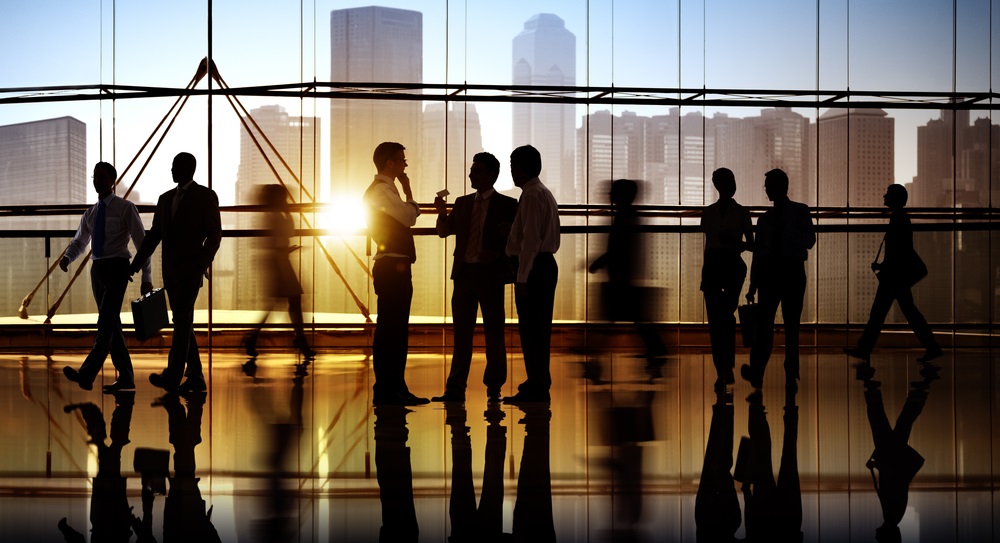 The way in which prospective students are conducting their university search is changing, and has been for a while! Not only are traditional higher education marketing approaches losing out to more tech-savvy methods which better engage prospective students, but even those with strong online brands are having to work harder than ever before – due to intensified competition in the sector, a marketplace at the mercy of constantly changing online trends, and the spanner in the works that is 'mobilegeddon'.
A buyer's market
As has been widely reported, student mobility is on the rise. Global figures show this movement is far from negligible, with upwards of 5 million students enrolled internationally in 2014, more than double the number seen in the year 2000. While this change brings with it a burgeoning market, it also comes at a time when old ways of recruiting students are becoming less and less effective.
Following global hikes in tuition fees alongside ever-rising targets for international student recruitment, it was inevitable that higher education marketing teams would have to up their collective game. While a correlational increase in marketing spending is one option, a more cost-effective approach means developing genuine expertise in online trends among prospective students. In essence, this means focusing on what target groups want and need during their university search, and then providing this information in innovative and relevant ways for digital natives.
Growth in popularity of video marketing
While many are still clambering to catch up with fact that many prospective students are now doing the bulk of their university search online – with one in ten stating that the internet is their sole means of research – constant developments in technology mean the education sector is hard-pushed to keep pace with student expectations and demands.
Video marketing is one such avenue yet to be fully utilized by many higher education marketing teams. Although some schools are incorporating videos into marketing campaigns, video nonetheless remains a largely untapped resource. A 2013 survey by Google has shown that this omission could be costing marketers a lot of lost opportunity. Online trends show that the number of students using videos to research education quadrupled from 2012, and this growth is likely to continue as platforms such as YouTube and Vimeo grow, and other networking sites begin to introduce their own video hosting and insta-play features, such as Facebook.
 'Mobilegeddon'
In April this year, Google's algorithm was adapted to include a mobile-friendly check on all websites, with many online marketing teams dependent on Google for traffic labelling this the start of 'mobilegeddon'. Higher education institutions whose websites are not optimized for mobile viewing will have noticed the impact, with steady drops in traffic and on Google rankings for those who fail to adapt.
As well as the challenge of making websites more mobile-friendly with responsive design, intuitive navigation and simpler layouts, the shift also highlights the changing ways in which prospective students are conducting research on-the-go and in bite-sized fashion across a range of devices. With a 2014 Noel-Levitz survey finding that nearly 30% of international students now use a mobile device as their primary means of accessing the web, negative brand perception and loss of enrollment to more mobile-ready competition is likely to be an issue for those who don't adapt quickly.
Higher education marketers therefore face the task of competing for space on smaller screens, and for attention amongst highly distractible mobile users who want a smooth user experience regardless of the device.
While the aftermath of so-called 'mobilegeddon' has been less dramatic than many had initially feared, Google's steady adaptation towards a more mobile world is a clue to how, over the coming years, changes in media consumption and online usage will continue to surprise marketers, with little hope for the digitally impaired.
The university search takes time – even online
In an interview with ICEF, Google's Director of Education, Jennifer Howard, highlights the long, drawn-out nature of the average university search. "77% of education seekers will first visit a school's website at least two weeks – and often two months – before taking action," Howard says.
"Education is a highly involved decision and one that requires many different touch points along the way. Asking prospects to fill out a lead form too soon might result in short-term success for a marketer, but in the end, both the student and the school will lose. The key is to engage potential students in the right mindsets, on the right channels, and to enable them to experience all the great things your school has to offer."
With this in mind, higher education marketers should remember that their role is to 'assist' in the decision-making process. Hard-sell advertising may work in print but, online, prospective students get to choose for themselves what they see. After passing through 'assisting' channels such as rankings websites, university websites, forums and social media across a range of devices, students then go through their "last interaction" channel before making a choice.
With Google data, it becomes easier to see which higher education marketing channels are viewed by students as secondary "assisting" channels, and which more frequently achieve "last interaction" status. At this later stage, desktop devices regain some dominance. By looking at Google analysis available online, higher education marketing departments are better able to understand the role their own online channels can play, across a variety of platforms and touch points, in a prospective student's decision-making process.
For more insights into online trends among prospective students worldwide:
Download the free Students Online: Global Trends report