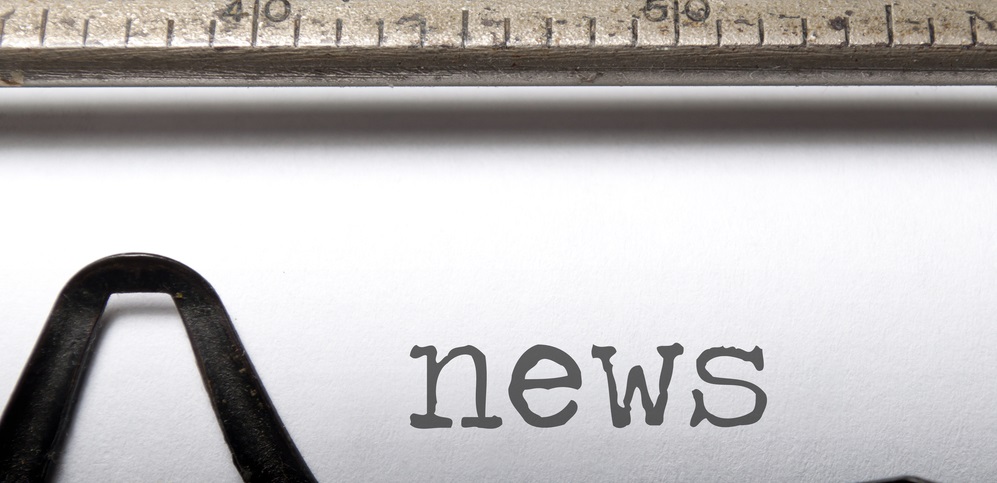 July saw higher education news stories involving everything from international peace talks to corruption and scandal. Here are some of the biggest higher education new stories this month:
HE News – Tough times call for tough subjects and more focused students
A study was published this month titled 'Investment over the Business Cycle: Insights from College Major Choice', written by students from the University of Colorado, in which it was found that American university students were likely to change major during times of perceived economic hardship. The authors (Blom, Cadena and Keys) found that students exposed to higher unemployment rates during typical schooling years were more likely to select majors with higher earning potential and job security. Their findings also suggested that recessions caused more women to enter traditionally male-dominated fields, and both genders to pursue more difficult majors such as STEM subjects [read more].
On the other hand, over here in the UK, undemanding university courses are being cited as a reason for drunk and unruly behaviour from students. Dr William Richardson, general secretary of the Headmasters' and Headmistresses' Conference (HMC), spoke to the Telegraph to say that less academically challenging courses at UK universities have led to a student culture of heavy drinking and so-called "laddish" behaviour. Richardson claims that the low contact hours and less demanding timetables of subjects such as social sciences and humanities have resulted in students drinking in order to entertain themselves. Could university subject choice really influence behavioural traits?
HE News – Russia makes plans to invest in military universities
Russia has seen a significant boom in applications to military universities, the highest in some 70 years in fact. This has motivated the Russian government to triple military university funding in addition to announcing plans to create more institutions in coming years.
Russian Prime Minister Dmitry Medvedev is known to have ordered the establishment of at least six more military universities in different parts of Russia, adding to the current 50 universities that specialise in training junior commanders and officers. Russia's Defence Minister Sergei Shoigu said the number of applications to military higher education institutions had doubled compared to 2014, and official data supplied by the Defence Ministry claims it is at its highest point in 70 years.
Sergey Pobegayto, deputy head of the Stavropol State Agrarian University, has claimed that this investment in military higher education could lead us to a throwback to Soviet times, when the majority of state funding was assigned to military universities. If this becomes the case, could it be potentially damaging for non-military universities?
HE News – Iran/US agreement could mean big changes for American universities
Iran and the US once had close international ties, and before the Iranian revolution in 1979 universities in the two countries were well connected. The Massachusetts institute of Technology (MIT) even helped to build Iran's top research universities, with Iran sending more than 50,000 students to study in the US – more than any other country at the time.
Closer ties would benefit the two countries in three significant ways: joint research, study abroad and student recruitment. Iranian higher education officials have indicated that they have an interested in researching water conservation, environmental management and food safety with their American counterparts. And while there aren't yet as many Iranian students studying in the US as there were in the 1970s, there were more than 10,000 as of 2013-14.
The percentage of American students studying in Iran may have doubled from 2011-12 to 2012-13. However in real terms that figure is an increase from one student to two…
HE News – Cash-for-admissions investigation results in over 2,000 arrests
A recent scandal in India, in which university applicants were conned out of millions of rupees, has resulted in over 2,000 arrests. The investigation is ongoing in the cash-for-admissions scam in the Madhya Pradesh state in central India which resulted in 1,080 enrolments in a premedical course being cancelled. The investigation has uncovered the largescale rigging of university places occurring with the full knowledge of several officials at the Madhya Pradesh Professional Examination Board (MPPEB) who not only regulate university entry, but also placements in official government roles.
A number of high-profile deaths have been linked to the scandal including television journalist Akshay Singh and Dr Arun Sharma. Sharma was the dean of the Netaji Subhash Chandra Bose Medical College in Jabalpur and was part of the investigating team of the Medical Council of India looking into the premedical test scam. With at least 40 deaths suspiciously linked to this scam the investigation is still a long way from over, and officials still have not found a way of identifying those now working as medical professional who obtained their medical college admissions due to fraudulent means.
HE News – Will we see more English-language provision across Europe?
The number of European universities showing serious interest in gaining accreditation for foreign language provision is the on the increase, according to language quality monitoring organisation Eaquals. Universities in non-Anglophone countries looking to attract greater numbers of international students make up the greater proportion of these institutions.
Current international conventions dictate that universities must offer local language provision alongside English-language offerings. Not everyone likes this – the rector of the Maastricht University recently complained that this "hobbled" universities in Flemish Belgium obliged to offer courses in Dutch as well as in English.
While there are benefits of bringing in a diversified student pool for the university and student body alike, there are certain questions worth asking at this point. What will the consequences for local-language students if the focus is shifted to English-language programs (in South Korea, a good deal of graduate-level provision is in English – which in combination with high pressure to succeed has contributed to a very high suicide rate among young people)? Will we see non-English academic research being phased out?
Keep up to date with the latest higher education news and trends by following us on Twitter.