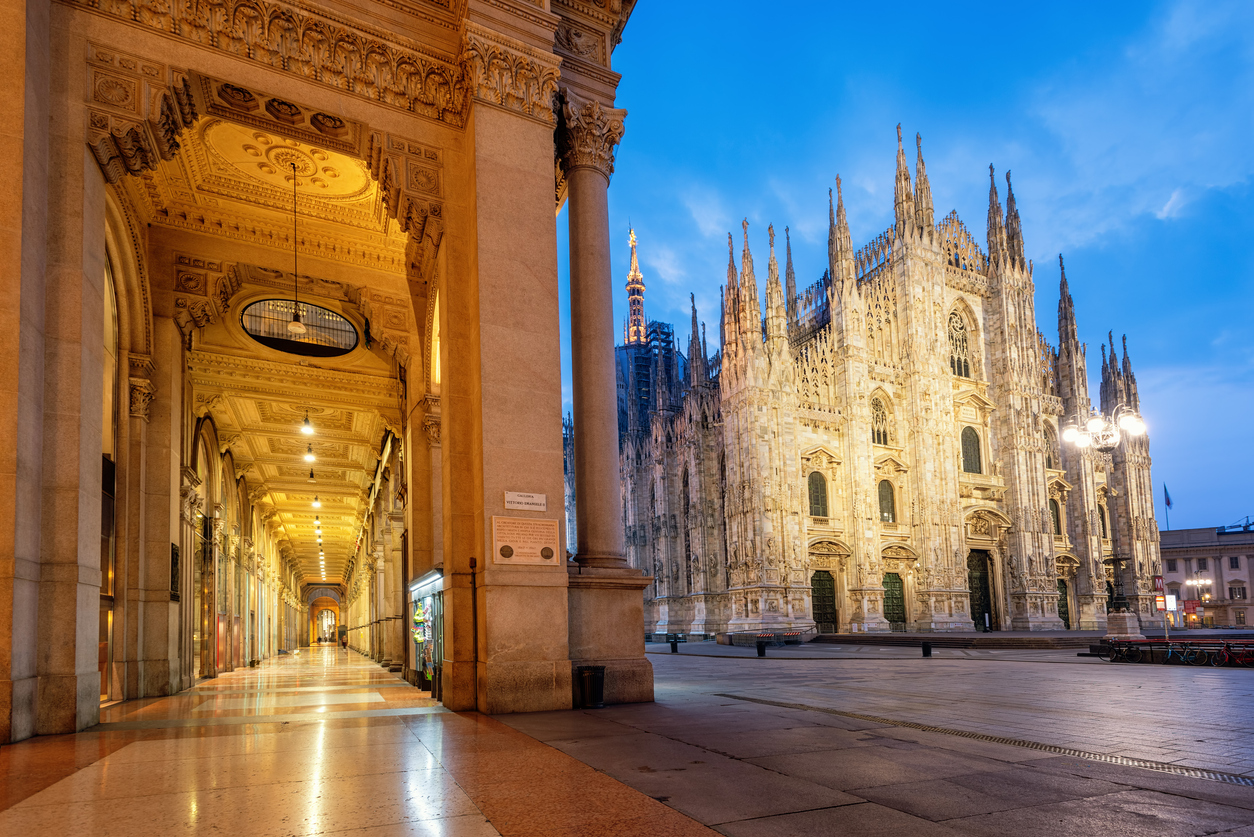 As part of an interview series, QS is speaking to university professionals throughout Italy to get their take on higher education during the coronavirus outbreak.
During these difficult times, universities across the globe need to share insights and knowledge on how best to mitigate the risks for staff and students while still delivering exceptional educational offerings.  
Last week, we spoke to Dr. Eugenio Gaudio, a medical researcher, physician, and Rector of the University of Rome Sapienza. You can read the full interview here.  
This week we sat down with Professor Ferruccio Resta, Rector of Politecnico di Milano and President of the Conference of the Italian Rectors (CRUI). 
We asked him to share his institution's response to the global health emergency and what he's learned throughout the experience.  
What was the initial response that your institution took to the coronavirus? And how has that response changed over time as the situation has escalated?  
Since the very first signs of the spread of the virus, we immediately planned and implemented the necessary interventions to save the semester and to make the situation as clear as possible.  
We suspended lessons and established virtual classes. Politecnico di Milano first tested 10 study programs in distance learning mode with 2,500 attendees during the first week of March. In a few days, we planned and organized online training courses and video tutorials to let everyone, teachers and students, understand the tools available. 
The week after, as the situation was getting worse, starting on March 9, we completed the entire educational offering, addressing 50,000 students and involving 1,400 teachers. We started using Microsoft Teams as our main platform, integrated with slides, virtual boards, chats, forums, and other tools. 
In the meantime, students have discussed their theses and have graduated online, so that the academic calendar could proceed as usual. The same happened for exams. It has been quite an effort, but technology has demonstrated its enormous potential if you know how to manage it. 
With Italy imposing a national quarantine, how has your university consistently communicated with students throughout this period and what are your ongoing plans for communication?  
First of all, let me say that we have not allowed this forced isolation to undermine dialogue and harmony within our community.  
At the end of the day, I regularly email students, teachers, and staff in order to update them on current issues. I give the same message to everyone, without making distinctions.  
We do a daily communication to inform everyone about the decisions taken by the monitoring unit, a dedicated digital group gathering every morning to face the crisis with a systematic approach. It has been working quite well in making our communications clear, punctual and, most of all, reassuring.  
Some students on social networks say, ironically, that, like the good night tales, they wait for the words of the Rector to fall asleep. An irony that hides the desire to smile again despite a complicated moment. Our students have perfectly understood what has been going on. They have positively reacted and have been extremely supportive. I guess they appreciate the efforts we are making to let them live a normal life as much as possible and to guarantee their access to education as an essential need. 
What processes and alternative learning options have you implemented as a result of the quarantine?  
As I said, we have implemented online education by delivering 100% of our lessons via online streaming. Lessons are not recorded but delivered in real time via tablets, with the use of webcams. In some cases, we have allowed professors to give lessons on site in dedicated and fully equipped rooms, according to their needs. 
Fortunately, distance learning wasn't completely new to our university. Over the last few years, we have acquired a certain expertise in digital learning thanks to Polimi Open Knowledge, a platform that currently offers more than 50 MOOCs (Massive Online Open Courses). This has turned out to be very helpful in the case of an emergency, though the effort has consistently duplicated. 
What mental health and emotional support are you offering to students?  
Honestly, I think giving them the opportunity to attend lessons at home is already a great support. During the first days out of school, my children were spending, if not wasting, time doing nothing.  
It's a void we needed to fill to prevent a negative social and mental impact on young people. I guess it was necessary to let them live this moment without feeling alone or, even worse, groundless.  
It was our duty, as a cultural institution, to let them be part of a common project. Then of course, our Polipsi service is always available for those in need. Polipsi is the psychological and psychotherapeutic support service for both undergraduate and graduate students that is still accessible, even if remotely. 
How do you think universities, and the higher education sector, can best respond to the coronavirus outbreak?  
The university system is trying to do its best to respond to this crisis. It has promptly reacted in unison, though there are areas in Italy that are truly devastated and places where means are poor if not absent. 
I guess it is too soon to tell. I think the university sector will really respond to the coronavirus outbreak in the next few months, when consequences will be tangible for the economy and the job market. 
Now, we are managing an urgent situation, but later on we will deal with structural difficulties. What the coronavirus will leave us as a heritage will certainly be a more efficient approach to smart working and a more competent use of e-learning. 
As Head of the Rectors Conference, what are your opinions about the spread of the coronavirus and its impact on the higher education sector? 
My opinion is that coronavirus has dramatically, but also clearly, demonstrated that we live in a global society. Which means not only global markets, but also global problems. And to solve global problems we need mutual support and coordinated actions.  
Its impact on higher education sector will not be as bad as for other segments of society. I am optimistic. 
Despite complications and worries, we will get out of this crisis stronger than before, more compact and united than we used to be. We are prompt to support one another and share best practices, locally and internationally.  
Hopefully, competence and education will regain a fundamental role in society, because they have clearly proved to be essential to face real problems in times of populism and hollowness. 
To discover more insights about the higher education sector's approach to the coronavirus, please visit the QS COVID-19 Resources Hub.