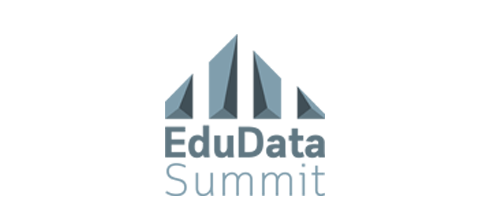 QS is on a permanent mission to ensure informed choices are made about higher education. This month, it took this commitment to a new level by holding the first Edu Data Summit, intended to look at all the ways in which big data is informing universities and improving the student experience.
Held in London on June 8-10, the Summit brought in almost 200 people from across the globe to talk about how the big data is impacting upon education. They included a host of fascinating speakers, led by initial keynote speaker Rafael Reif, President of MIT, who opened the event by video link.
Far from being a gleam on some futurologist's horizon scan, the data wave has already hit academic life. Part of the reason is the growth in student use of connected devices. When people wrote essays on paper, it was hard to tell how they did it. Now a wealth of data is available on how they work, how long it takes them to do things, and where they work and spend time. Allied to the non-stop collection of data on topics such as seminar absence, this has allowed universities to create new tools that predict student failure and allow potentially failing students to get timely help.
The benefits of data use are not confined to single institutions, or to teaching alone. The Summit heard from Myriam Fellous-Sigrist of University College London that they can spread across whole continents to improve research outcomes. She told us about the LEARN project run by LERU, the League of European Research Universities. Its aim is to develop a common system for data sharing and data management in research, allowing data to be stored and curated more reliably and at a lower cost.
Bairbre Redmond, Dean of Undergraduate Studies and Deputy Vice-Chancellor for teaching and learning at University College Dublin, took the lively debate to a global level by discussing worldwide data sharing within the Universitas 21 group of research universities.
The 25 U21 institutions have 1.3 million students and take in $6.5 billion a year in research income. They collect data on topics such as student mobility, research, and educational innovation. This allows them to see which member universities are growing their research output fastest, which are collaborating more closely with other U21 members on research, and which are the most, or least, enthusiastic about student exchange.
Beyond this, she adds, big data may finally allow something worthwhile to be said about teaching quality on a global scale. Work is being done on academic approaches to the identification of teaching excellence and on new approaches to learning analytics.
Although the Summit was designed not to be about Rankings, we were unable to resist the subject completely. As well as a masterclass on our 42 Subject Rankings, the event was marked by a debate on the motion that rankings have empowered the drive for quality in higher education. To our relief, the motion, proposed by QS director Ben Sowter, was passed 53-7.
The 2016 Edu Data Summit was the first in an intended annual series. There are more details at www.edudatasummit.com, where there will also be information on the 2017 Summit in due course.