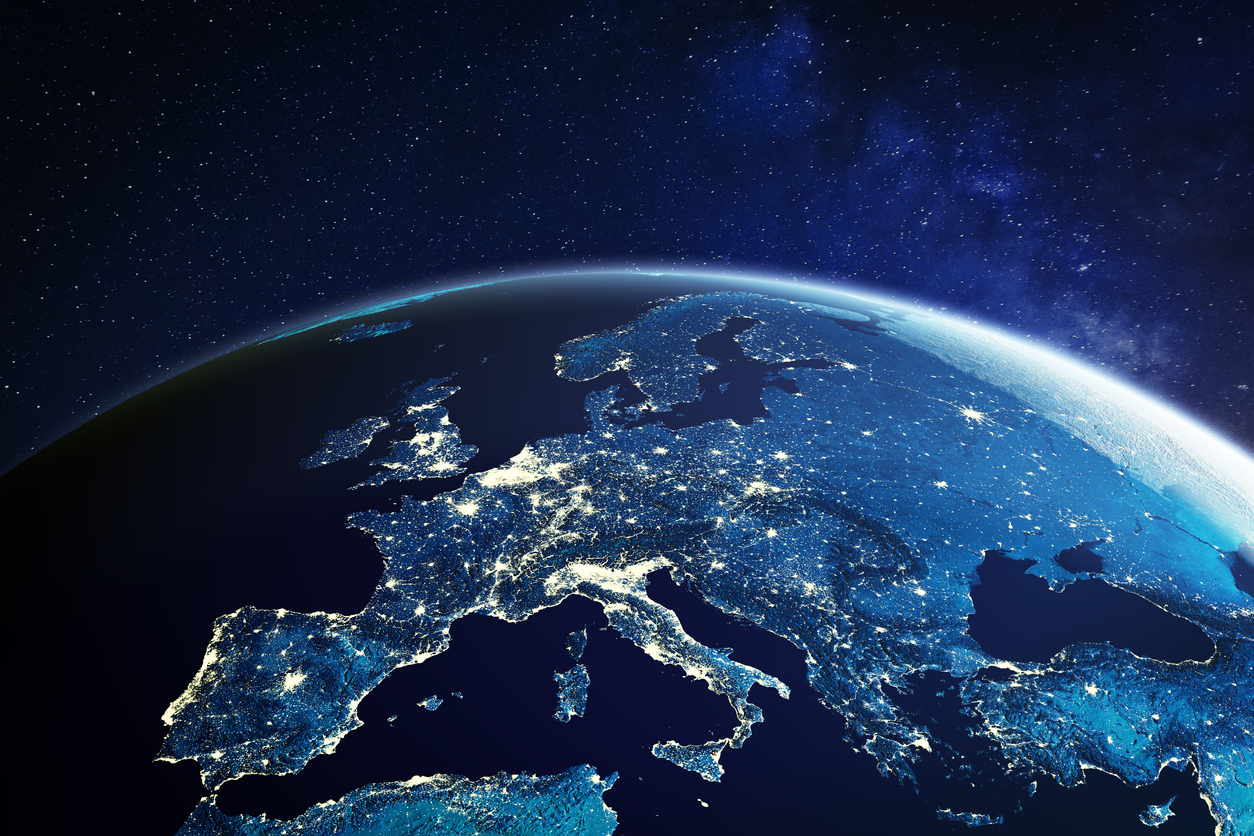 How do the sustainable development goals and the fight against climate change feature in the EU's latest plans to advance research and innovation across the region?
Horizon 2020 was the largest program dedicated to advancing scientific research and innovation across the EU, with nearly €80 billion made available from 2014 to 2020. 
According to the Federal Ministry of Education and Research, "funding activities cover the entire innovation chain – from basic research to the provision of marketable products and services". 
Key aims of Horizon 2020 were: 
To support excellent science

 

To support for industrial leadership

 

To support research to tackle societal challenges

 
Universities play an essential role in educating future generations, as well as being a critical producer of highly-skilled workers and centres for leading research, so a significant proportion of Horizon 2020 funding was funnelled to the higher education sector.  
For example, Horizon 2020 supported 'GRACE': a collaborative research project between Aberystwyth University, Wales and Universitaet Hohenheim, Germany that aimed to "demonstrate the feasibility of large-scale crop production on previously contaminated or under-utilised land". 
With Horizon 2020 now over, a new program, Horizon Europe, has been launched to maintain investments through the years 2021-2027.  
Beyond the increased budget of €95.5 billion, what changes can we expect to see as part of the new plan for research and innovation in the EU and how will this affect the higher education sector?  
According to the European Commission, along with the continued goal of boosting the EU's "competitiveness and growth", Horizon Europe will be heavily influenced by the sustainable development goals (SDGs) and the need to address climate change.  
Adopted by all United Nations members in 2015, the SDGs are 17 missions that act as a "shared blueprint for peace and prosperity for people and the planet, now and into the future". 
Goals include to end hunger and poverty, provide universal access to quality education and achieve gender equality. 
Horizon Europe will ensure that funded projects aim to tackle the SDGs, including those taking place within the higher education sector.  
With this in mind, higher education institutions must ensure they take a comprehensive approach to planning their Horizon Europe projects and consider how their work will play a role in advancing research and innovation in areas specifically related to sustainability and climate action.  
Lidia Borrell-Damián, Director of Research and Innovation at the European University Association, believes the introduction of the SDG's will require from universities "an innovative, multidisciplinary approach that encompasses deeper links between research, innovation and education".  
To Borrell-Damián, universities must move away from relying only on STEM subjects and instead "embed expertise in social sciences and humanities, as well as the arts, in projects addressing energy, climate change, poverty, ageing societies, migration and extremism". 
Another key change that must be acknowledged is the way Brexit will affect the UK's participation in Horizon Europe.  
According to the Higher Education Policy Institute, "the participation of UK higher education institutions in, and coordination of, collaborative projects decreased to the benefit of the European higher education institutions" since the UK left the EU.  
However, to the delight of many UK research-intensive universities, the UK has been recognised as part of Horizon Europe and will be able to access funding under the program "on equivalent terms as organisations in EU countries". 
To learn more about Horizon Europe and the role higher education has to play in advancing research and innovation across Europe, please sign up to our virtual event QS Europe 2021, 'Leveling the field: Bottom-up growth in building resilient European higher education'.