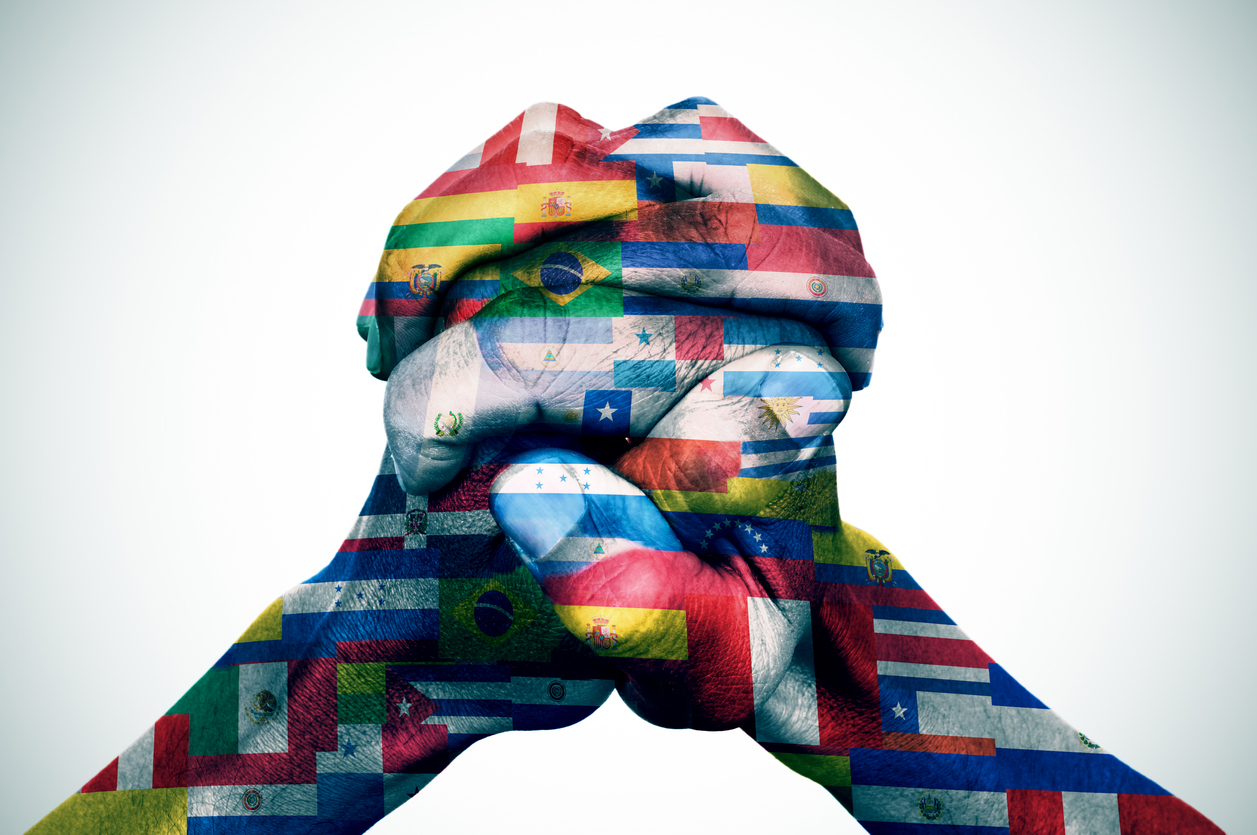 Internationalization has become a top priority for most higher education institutions worldwide and Latin American universities are no exception. 
Struggling to understand the top priorities for international offices in Latin America? 
Read on to discover how institutions are actively pursuing the goals that will help develop their students, staff, program offering, research, and the region itself. 
A recent QS survey (conducted before the coronavirus outbreak) has confirmed that 89.7% of surveyed higher education institutions in Latin America have an official international strategy in place. 
This strategy is focused on achieving the following key goals in line with the institution's mission: 
Comprehensive internationalization (48.7%)

 

Expansion and improvement of international mobility (41%)

 

Development and promotion of new international partnerships (30.8%)

 

Encouragement of international academic collaboration (25.6%)

 

Improvement of international activities management and processes (16.7%)

 
Comprehensive internationalization and mobility 
According to the latest UNESCO data, countries such as Brazil, Mexico, Colombia, Peru, Chile, Argentina, and Ecuador have a total of 195,403 outgoing students and 137,009 incoming students every year. 
This corroborates the findings of QS's latest survey, as both comprehensive internationalization and international mobility sit at the core of Latin America's higher education strategy.  
Universities in the region are not only committed to offering opportunities to students for international development by partnering with other institutions inside and outside Latin America (41%), but they're also focused on internationalizing their institution as a whole (48.7%). 
This includes their programs, staff, and activities that will ultimately help to attract international talent and develop academic staff to become experts in their field of research. 
Growing number of international partnerships 
This commitment to internationalization is further demonstrated by the high number of official and unofficial international agreements with partner institutions from all over the world. 
According to the 2019 survey results, most universities in the region have between 50 to 400 official international agreements (65.4%) and up to 100 unofficial collaborations (53.8%) with global partner institutions.  
The research has also highlighted that 87.2% of surveyed institutions agree that this number is likely to increase in the future. 
Increasing international research output 
Not only are Latin American institutions committed to growing their international partnerships and agreements, but they're also actively pursuing international academic collaborations (25.6%) to increase research output. 
Internationalization strategies in Latin America seem to be clearly aligned with institutional values and missions, with 93.6% of the 78 surveyed institutions stating that their international collaborations are aligned with their institution's mission and objectives. 
When asked how survey participants were measuring the effectiveness of their international partnerships and agreements, most highlighted the following metrics: 
International agreements (83.3%)

 

International research collaborations or publications (83.3%)

 

International academic programs (82.1%)

 

Incoming and outgoing undergraduate students (70.5%)

 

International activities across faculties (41%)

 
Curiously, the research also highlights that one of the main challenges for staff managing international partnerships and agreements is measuring these metrics (42.3%) and tracking international activity (33.3%). 
This suggests that universities might require a comprehensive software application that supports complex reporting and allows staff to keep track of mobilities and international agreements. 
To access the full research findings, download the Spanish version of the report: Encuesta sobre Las Prácticas en Los Acuerdos y Colaboraciones Internationales 2019. 
Alternatively, you can download the Portuguese version of the report here: Pesquisa sobre Práticas em Parcerias e Acordos Internacionais.  
QS Unisolution is committed to supporting higher education institutions worldwide with software applications that help overcome operational challenges when managing international partnerships, mobilities, and admissions.  
To learn more about the MoveON or MoveIN platforms, please visit QS Unisolution's website.