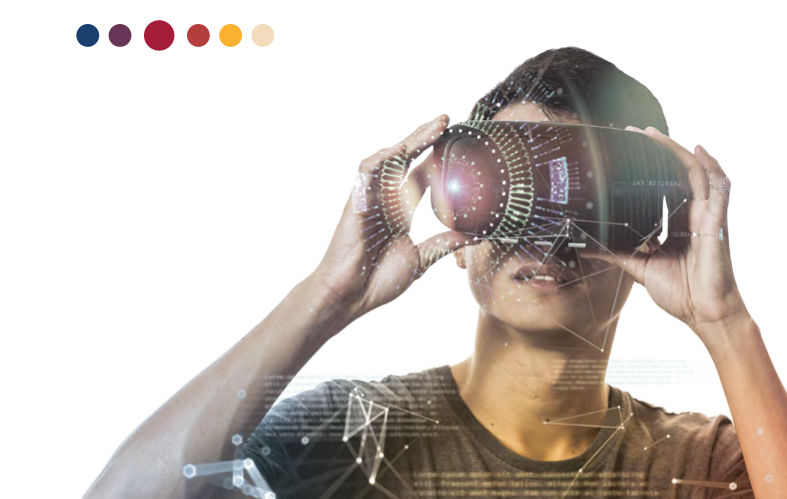 Finding new avenues for the development of higher education is key, but how specifically can Augmented and Virtual Reality innovate the future of this sector? 
Imagine a soldier running across a battlefield, dodging bullets, opponents and tricky terrain –  except none of it is real. In another room, a nurse dispatches patient care to a person that isn't really there. Meanwhile, an astronaut takes their first steps on Mars, despite the fact that this has not yet been achieved.
This world, where almost anything is possible, comes to life through the application of augmented (AR) and virtual reality (VR). More specifically, at the University of Southern California (USC) Institute for Creative Technologies (ICT), in Los Angeles, where some of the most groundbreaking pedagogical innovation of the 21st century is taking place.
The technology developed in the virtual reality lab is being harnessed in multiple ways, such as simulated training environments, Hollywood movies like the almost corporeal world of Avatar, and in lifelike humans that can enable young adults with autism to practice their interview skills.
This combination of virtual reality, video games, virtual characters and simulated scenarios, is the product of what USC describes as:
"a neutral ground for a marriage of Hollywood and high technology".
Whilst the technology was originally developed in partnership with, and substantial backing of, the US Army, the technology designed is capable of going much further. ICT has adopted a multidisciplinary approach, drawing on computer science, psychology, interactive media and other departments to improve interactions and learning in a vast multitude of areas, using advanced immersive technologies.
The researchers are confident that observing people's responses to virtual characters and technology will generate an enhanced understanding of human behavior. USC claim:
"ICT aims to literally change the face of computing".
As reality blends with educational tools, the future of technology in higher education (HE) appears almost limitless. AR is the 'layering of data over 3D spaces', using tools like mobile phones, to enhance the users experience with reality but in such a way that they remain distinct from one another. VR, however, simulates changes to the physical environment through visual embodiments of people, objects and audio.
AR and VR are being adopted with increasingly plausible uses within the HE sector, revolutionizing fields like medicine and complementing visual subjects such as architecture, engineering, construction, and music production – signifying AR's versatility.
Universities, like USC, which capture this new and evolving technology will be at the forefront of pedagogical innovation in higher learning. In 2016, Labster, which uses VR technology to provide virtual online laboratory simulations to students and teachers, received the Overall Ed Tech Award at the 2016 Reimagine Education conference. This prompted the announcement of the first ever VR/AR award at Reimagine Education, thus heralding a new era in HE, in which the enormous potential of VR in education will manifest itself in new and transformative ways.
For more information on this topic, read our 'Technology & Pedagogical Innovation' White Paper here.