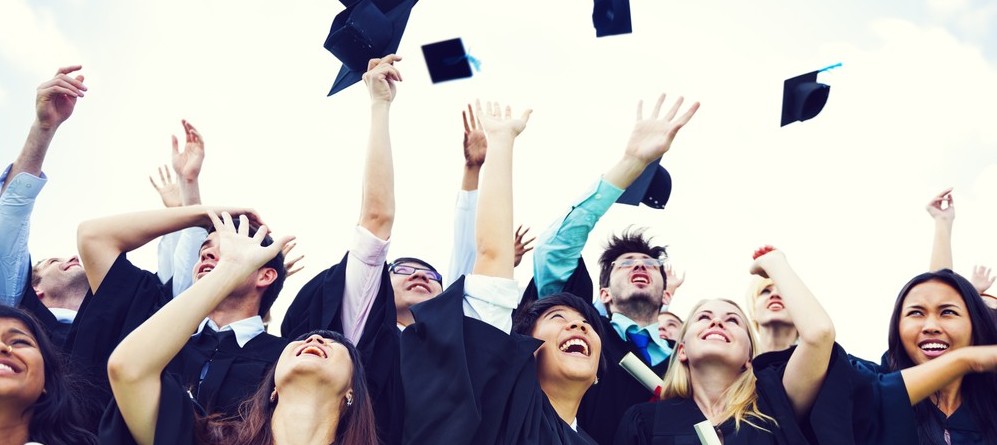 Your current students are your promoters; they are an authentic voice that is capable of influencing your marketing and international student recruitment for the better. Now consider the fact that every student that has ever graduated from your university is also potentially a brand ambassador, each with their own unique stories to tell of how your university changed their lives for the better – and boosted their careers. Employability is a key issue for prospective students, and they want more than just a pie chart of recruiter industries.
In a previous post, we looked at how current students could be effectively incorporated into brand awareness marketing. With a hundred thousand (or even hundreds of thousands) of young and impassioned students connecting with your university brand on a daily – sometimes even hourly – basis, it's a resource you just can't afford to miss out on.
Why you should engage alumni in international student recruitment
Most organizations rely heavily on customer referrals or "word of mouth" to advertise their product or services, and international student recruitment is no different. Your university alumni are likely to be enthusiastic supporters of your institution with a wealth of first-hand, trustworthy knowledge to share with prospective students.
As ambassadors of your university brand, alumni are those with the most genuine and authentic voice; they chose your university and got the experience they wanted and as such what they have to say will hold serious clout with prospective students.
As a method of outreach into international markets, utilizing alumni as brand ambassadors is a wide scale, low-cost approach with a strong rate of return. Engaging alumni to give talks, tours, write blog posts or record interviews will cost your university little to nothing apart from your alumni's time.
Selecting the right alumni as brand ambassadors
Not all alumni are created equal and each will be able to bring different elements to your student recruitment. The more career-focused alumni will have plenty of stories to tell of their successes but may be short on time to think about ways to use their case studies more wisely (eg: a video conference, short Q&A). Conversely, those who graduated more recently will have fresher memories and will be easier to connect with, though they probably won't have achieved as significant a level of professional success just yet.
Involving the right graduates in your alumni network will add significant benefit to all your students, both past, and present. The wealth of knowledge and experience that alumni can provide, both from their days of studying and their time since graduating, is incredibly valuable when the right graduates are involved. An alumni mentor can provide support, give career advice and impart the wisdom they've gained from their unique experiences. This added layer of support acts as a big draw to prospective students, highlighting the lengths your university goes to in order to help students achieve their goals as well as showing that those who study there go on to have a lifelong relationship with the institution.
Increasing your reach is a huge benefit of engaging alumni in student recruitment, therefore it's important to select alumni that will be in the best locations to support your recruitment efforts. The University of York did just that by establishing a team of ambassadors to expand the reach and impact of its international student recruitment in larger countries such as the US and China. While the majority of their international student recruitment activities took place in major cities in which they would see the most return, more rural or central locations were being missed due to lack of resources. Alumni who were based in these areas were therefore recruited as international ambassadors during their final term, entrusted with representing the university in harder to reach areas.
Alumni experience adds authenticity
Engaging alumni in the recruitment process helps to add authenticity and a unique perspective that prospective students will be keen to hear from. Peer to peer sharing is a powerful approach, with students more willing to trust the information they receive from other students, rather than a large, faceless institution.
Alumni are able to address prospective student concerns about all the stages of their university experience, including what happens afterward, in a tone and language that they understand.
Read more about engaging with alumni on our higher education blog