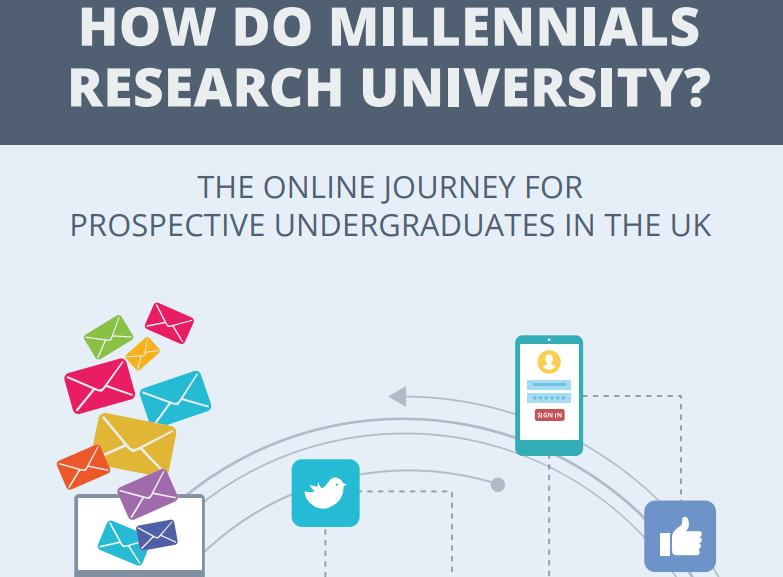 The journey for students engaging with universities continues its shift over to online platforms.   
The technological revolution and the ease with which the internet allows us to access information has transformed the way the world works. Nowhere is this truer than in higher education.
In light of this, QS investigated the online journey for prospective undergraduates in the UK and how highly they value each type of online resource.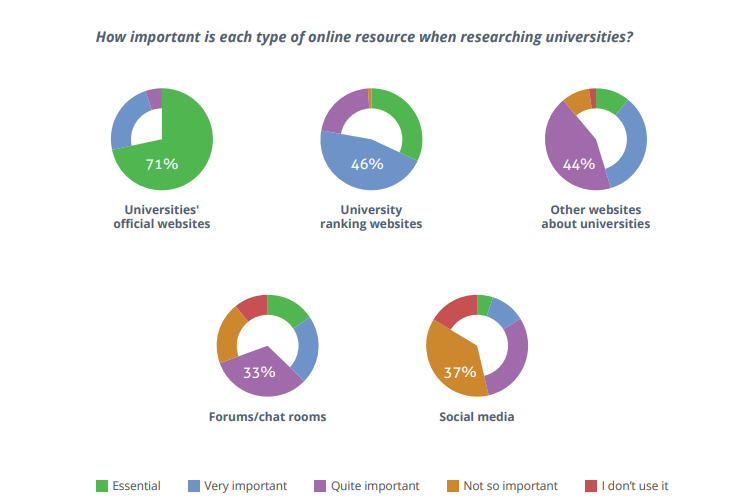 Some key findings from our research
Official university websites were deemed the most essential tool for online research. 90% rated them at least 'quite important' in their decision-making process on a university or business school.
Unsurprisingly, and as suggested earlier on in this piece, online sources are valued over offline sources. Although prospectives do value face-to-face events such as open days, the overriding value and ease that online research tools present – particularly for international students – is very much evident.
Email remains the most popular communication tool in this context. 80% of respondents said their ideal method of being contacted by universities was email. With that being said, research suggests that phone calls and letters are still in demand.
Video content is becoming increasingly influential. YouTube was rated the second most-used social media website, after Facebook, when researching universities. This is no surprise, given the volume of universities and colleges who have looked to capitalize on this trend and incorporate YouTube channels into their marketing strategies. 
How your university can appeal to prospective students
The results and trends established in this study should aid universities to further develop their online strategies to reach prospective students. The difficulties that students experience when trying to access information online makes it essential that universities and colleges ensure their websites are easily navigatable and up to date.
All information should be easily accessible, including course details, information about the application process, entry requirements, financial information and details about locations.
Video marketing is going to become increasingly important over time. With more students researching universities on mobile devices, videos present an easier option to consume information for them as opposed to text. When you consider more young people in the US watch YouTube over cable TV, it provides a telling example of where the next generation's customs lay and the importance for universities to accommodate for them.
Download our 'How Do Millenials Research University?' Industry Report for extensive insight and information.