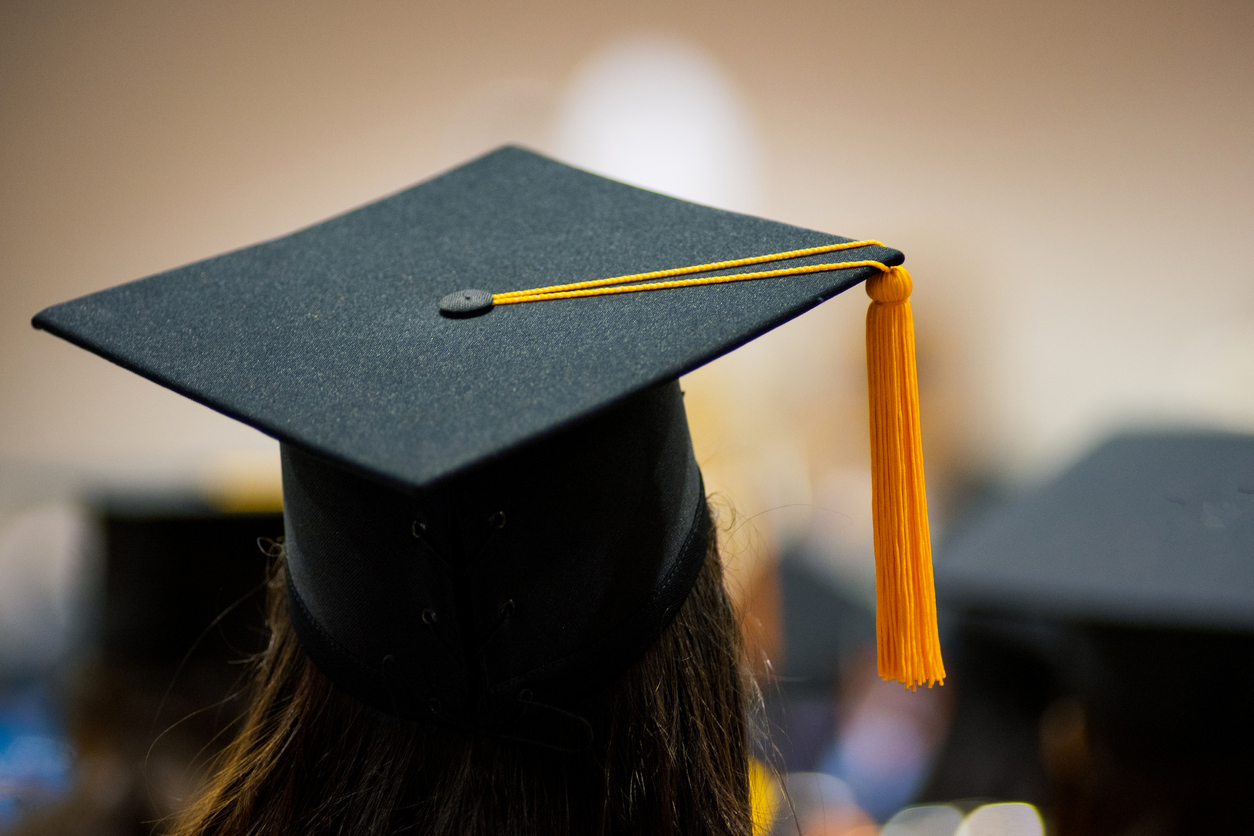 As higher education students across the globe graduate, universities are finding innovative ways of marking their achievements remotely. 
For many students, the week leading up to graduation is usually full of celebrations, as the years of hard work come to an end and they begin to dip their toes into the graduate employment market.  
However, the coronavirus crisis has meant that most staff and students are still having to comply with varying degrees of social distancing, resulting in the cancellation of all in-person events. 
This is probably incredibly disappointing for many students, with graduation often described as being one of life's key milestones. 
Nathan Stewart, a student at the University of Virginia, describes the disappointment that he felt after the news broke that his graduation ceremony had been cancelled.  
"Honestly, my friends and I just immediately started crying," Stewart said, explaining further that the image of "walking across the stage together" at graduation, had got him through some tough times during his studies.  
However, while some universities have chosen to cancel or postpone graduation celebrations, others are choosing instead to find alternative ways of marking this important event.   
Virtual ceremonies 
A key part of the graduation experience is the ceremony.  
This is when each student is invited onto stage and recognized for their achievements in higher education.  
The coronavirus has meant that large groups of people are unable to come together in person, and so some universities are using online platforms to bring students together in celebration.  
Newcastle University in the UK has conducted their medical school graduation ceremony online, inviting all students to upload a recording of themselves taking the Hippocratic oath; a declaration to commit to a code of medical good practice.  
The university also collected messages of support from university staff and stakeholders for graduating students to view online at their leisure.  
Some universities are taking their online ceremonies a step further by streaming them live.  
The University of Texas in the US hosted a live commencement ceremony, complete with guest speakers who delivered "live streamed graduation speeches for the individual colleges, schools, and departments across campus." 
Guest speakers 
A memorable part of a university graduation ceremony is often the motivational speech delivered by a guest speaker.  
Many universities have asked their speakers to delivery their speeches to camera so that graduates can still experience the joy of hearing them talk from the safety of their homes.  
The University of Southern California hosted an impressive ceremony lasting almost 12 hours, complete with talks from Will Ferrell, John Williams, Mandy Moore, and Lisa Ling. 
Motivational speakers are a great way of ensuring a congratulatory message is still communicated to graduates; a key step in helping to lift spirits during this difficult time.  
Student–led virtual events 
Along with official ceremonies and events, graduation celebrations often involve students coming together to socialize.  
While in-person socializing isn't currently possible, virtual communication platforms, such as Zoom and Houseparty, allow students to host informal meetings with fellow graduates.  
Encourage your students to utilize these apps to connect and celebrate with friends, making a day of it by dressing up, nominating informal speakers, and decorating the background of their shot. 
Looking beyond graduation, what can your institution do to support the incoming class of students and encourage prospective international students to enroll?  
Discover insights from exclusive QS survey research by downloading a free copy of our report: The Impact of the Coronavirus on Prospective International Students. 
Additionally, if you'd like to see a breakdown of the QS coronavirus student survey results based on study level, download our free white paper: How COVID-19 is Impacting Prospective International Students at Different Study Levels.