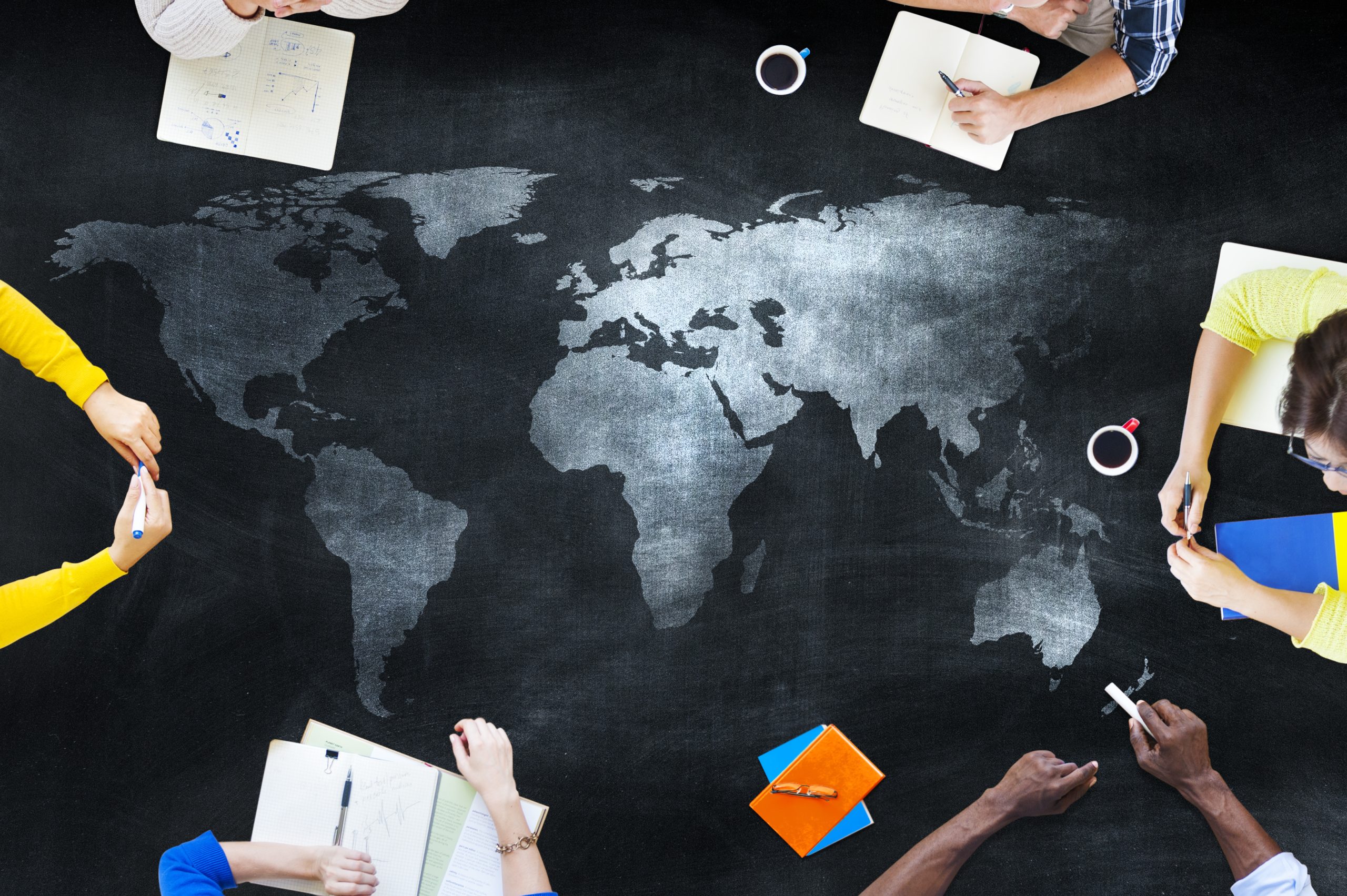 To put it quite simply, international student mobility is expanding, and on a consistent, year-to-year basis.
Although we may very well have provided the overriding answer you were looking for, our insights team and other sources have identified some quite intriguing trends and overseen notable changes in recent years.
According to the 2016 edition of Education at a Glance, more than four million students were enrolled in higher education outside their home countries in 2015. This is over five times more than the 0.8 million in 1975. What is the cause of this exponential growth – particularly in the past decade?
Economic factors
According to the British Council, economic drivers such as national growth, wealth distribution and household income all significantly influence student mobility.
As a result, many experts and theorists expect to see a direct correlation between GDP per capita with tertiary enrollments.  The strongest annual average growth rates will occur in Asian economies, particularly in China (+6.0%), Vietnam (+5.4%) and India (+5%). This has provoked an ever-intriguing topic of discussion – whether international student mobility will begin to shift from West to East.
West to East
In fact, a number of Asian markets are now making a conscious effort to exploit this emerging gap in the market and build their brand as one of the world's most desirable international student destinations.
In support of this idea, the same students who had traditionally left their native country for Western institutions, are now more likely to stay in the Eastern hemisphere. This is due to Eastern institutions experiencing a development in their local capacity and greater institutional exposure as a result of international partnerships in higher education.
Impacts of political change
Politics has always had a big part to play in international student's decision-making. The latest causalities have affected two regions experiencing some of the highest proportion of international student recruitment – the UK and US – as a result of Brexit and Donald Trump's election as US president respectively.
The former has led many to perceive Britain as 'unwelcoming' to immigrants, particularly in the case of EU nationals. Brexit may enforce policies in the future that make it harder for international students to study in Britain.  It remains to be seen whether Theresa May's recent detailing of her 'hostile environment' immigration policy will have a counteracting effect on Britain's international student applications. The growing number of individuals affected by this, who in some cases have lived in Britain for decades, may be a deterrent in itself for international students who would wish to avoid the potential turmoil.
Similarly, in the US, Trump's halting of all refugee admissions and temporary travel ban on seven Muslim-majority countries in 2017, caused a drop in international student applicants, particularly from the Middle East.
Opportunities in less familiar study destinations
The political implications and unrest in terms of international student mobility provide opportunities for other western regions such as Canada and Australia to capitalize and take full advantage of their more inclusive immigration policies.
If we consider that there may yet be further immigration policies to be implemented, or legalities around proposed plans made definitive,  in the coming years from the US and UK, other well-established student markets could close the gap and emerge as the more popular international student destinations.
If you would like to know about international student mobility trends in more detail, read our 'Student Mobility & Demographic Changes' Whitepaper here.