Ongoing, exclusive QS survey data is revealing significant shifts in how prospective international students are responding to the coronavirus. 
The coronavirus, or COVID-19, has caused devastating ripple effects and significant disruptions to industries worldwide. 
To inform the international higher education sector, QS is running an ongoing survey of prospective international students to determine how their study plans are changing as a result of the global health emergency.  
While it's inevitable that students' attitudes to studying abroad will shift as this situation escalates, it's crucial that universities focus on how they can help support students during this difficult time.
Read on to discover how prospective international students are changing their study plans, their opinions on online learning, and the messages and tactics they want to see from universities.  
How are prospective international students changing their study plans?  
When first reporting on the results on February 26, only 27% of respondents stated that the coronavirus had impacted their plans to study abroad. 
However, as the global emergency has continued, more and more prospective international students are stating that their plans to study abroad have been impacted. 
As of March 5, 29% said their plans had been impacted. And as of this week, March 12, 35% of respondents said their study plans had changed. 
Of these 35% of respondents, the majority intend to defer their entry until next year (54%), some no longer want to study overseas (14%), and some have decided to study in a different country (13%). 
This is in stark contrast to our previous analysis on February 26 where of the 27% of respondents who stated that their study plans had been impacted, 35% intended to defer, 38% wanted to study in a different country, and only 9% said they no longer wanted to study overseas.  
It's clear that as the virus spreads across the world and cases emerge in more and more countries, greater numbers of prospective students are choosing to defer their offer to a later year, rather than trying to find a different country to study in.  
Whereas before, prospective students may have thought that they could study in a region which had been unaffected by the crisis, the situation has now evolved to a point where no region is isolated from the impacts of coronavirus, meaning there are no alternative destinations.  
This has resulted in more students choosing to defer their degree offer and to delay the time when they move abroad to study. 
Should universities consider online learning alternatives due to coronavirus?  
When asked whether they'd be interested in studying their degree online due to the threat of coronavirus, 61% of prospective international students expressed some level of interest in studying online. In contrast, only 39% said they would reject the idea outright.  
This suggests that universities should explore their online learning and alternative learning options as there's clearly sufficient interest and market potential for moving courses online. 
This is reiterated by the fact that when we asked prospective students what they thought universities should be doing to help alleviate the crisis, over half thought that they should be moving lectures to an online setting. 
In a recent QS interview with current students who are impacted by the coronavirus shutdowns, many expressed an appreciation for online options and being able to continue their studies.  
Sveva, a third-year languages student at the University of Turin, says the university was quick to impose strict measures, including suspending classes and closing libraries. 
She said: "I think [university staff] are doing the best they can. PowerPoints, course summaries, pre-recorded lectures are all very effective ways to help." 
"In my case, because I study languages, I was given different translations to do at home, and now instead of turning them in in class, I send them to my lecturers via email and they send them back to me graded. It's a very efficient system." 
To alleviate any fears that prospective international students may have, universities should consider offering a range of educational alternatives to both current and prospective students.  
What messages should universities communicate to students?  
The QS survey also asked prospective international students to rank which statements most reassured them about the impact of the coronavirus:  
The best way to protect yourself from the coronavirus is to regularly wash your hands (57%)

 

You only need to wear a face mask if you're ill with coronavirus symptoms or caring for someone with the disease (25%)

 

The illness is only severe for older persons and those with pre-existing conditions (23%)

 

Most sufferers of the coronavirus recover without needing treatment (19%)

None of the above (16%)

 

Young adults who contract the coronavirus only experience mild symptoms (14%)

 

Only around one in six of those who have the coronavirus need treatment (12%)

 

Other (9%)

 
When communicating with students, universities should keep these messages in mind and prioritize the ones that offer the most reassurance to students.  
Umberto, a fifth-year medical student at the University of Bologna, states that: "Universities need to keep communication open with students and give them adequate advice and reassurance during this difficult time." 
"I also think they have a duty to share important scientific information with faculty and students, who can inform their families. The real solution to this virus is behavioral change, and schools need to educate people as much as possible." 
What else can universities do?  
The QS prospective student survey also asked respondents what tactics they think universities should be implementing to limit the impact of the coronavirus.  
The results indicate that prospective students expect universities to implement a range of measures, including:  
Ensuring that hand gel is widely available on campus (53%)

 

Establishing a 24-hour helpline for students (52%)

 

Moving more of their lectures online (51%)

 

Ensuring access to dedicated health professionals (e.g. nurses) for students (50%)

 

Holding lectures and seminars in larger rooms to minimize close contact in larger gatherings (41%)

 
For more insights about how the coronavirus is impacting the higher education sector, please explore our QS COVID-19 Resources hub.  
Additionally, if you would like to contribute to this data collection and analysis, feel free to distribute this link to the prospective student survey. 
Summary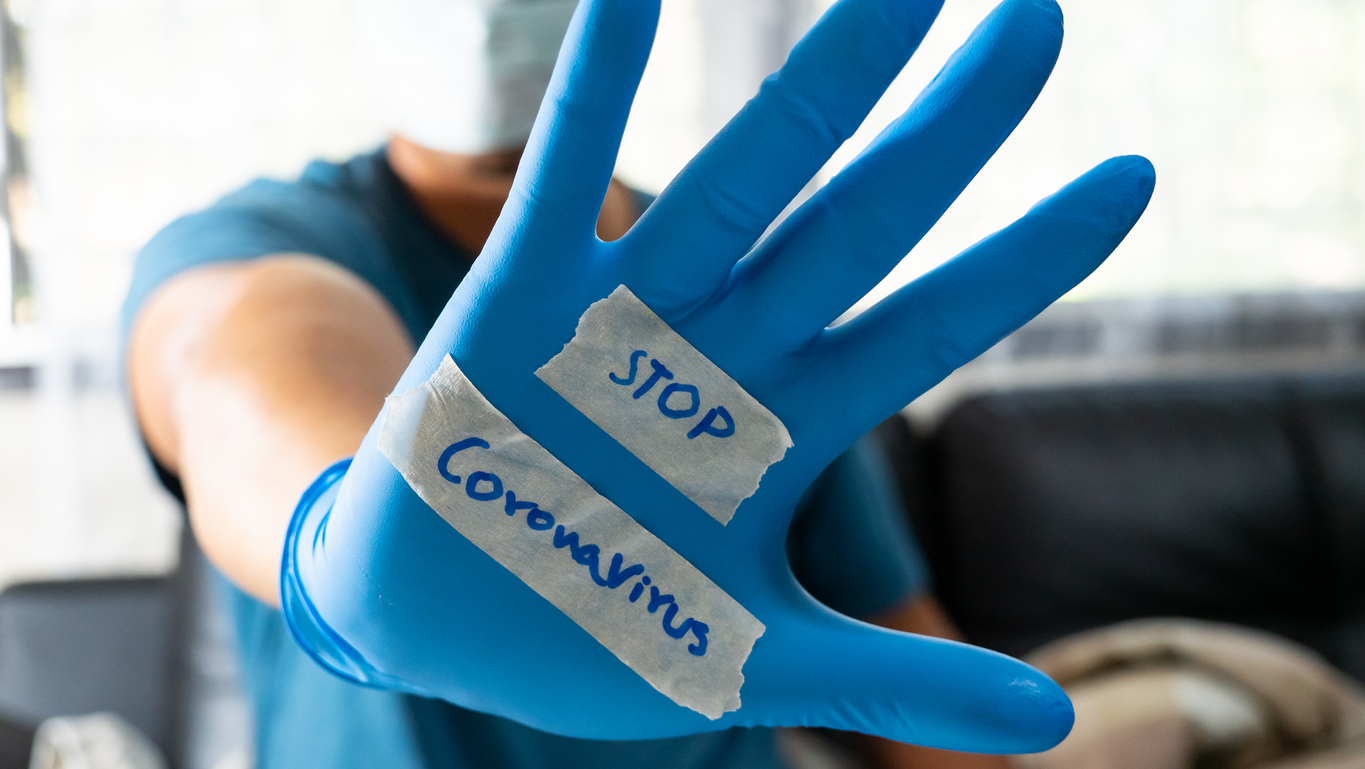 Article Name
How is the Spread of the Coronavirus Impacting Prospective International Students?
Description
Ongoing, exclusive QS survey data is revealing significant shifts in how prospective international students are responding to the coronavirus.
Author
Publisher Name
Publisher Logo