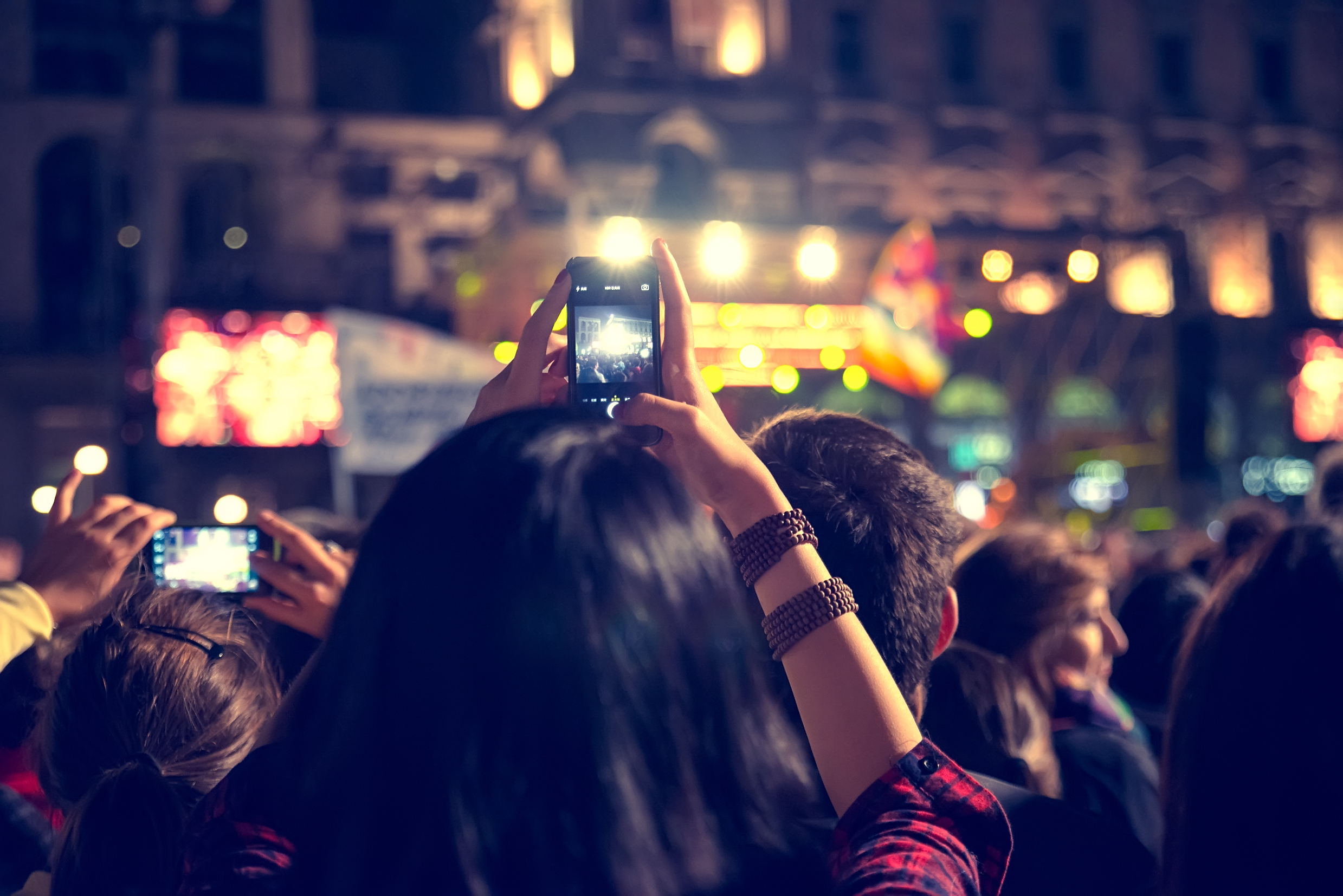 Advertising in the 21st century is all about authenticity: wearable tech, voice-activated personal assistants and the popularity of video have all factored into the "personal touch" revolution. Marketing has become about cultivating an approachable, transparent persona, and nowhere is this goal more attainable than with live-streaming apps like Periscope.
Periscope and Meerkat are live-streaming apps which enable users to broadcast what they're seeing instantly to their followers. Just a quick Google search of "live-streaming" will show you how many institutions and companies have adopted the platform. If you're wondering whether this channel could really attract that many viewers: . It was watched by 20,000 people.
But how can higher educational institutes use this technology to attract students?
Use live-streaming to promote your college experience
The rapid development of wearable tech is further developing demand for easily consumable media; people are migrating to video and audio while text becomes less popular. As technological development continues, this trend is only going to become more pronounced and services like Periscope will become more popular.
Many higher education institutions publish content to YouTube. Live-streamed lectures and events are just the next step. Some universities have even started using live streaming already:
Or check out this wonderful example from Duke University:
 With live streaming, prospective students are able to experience college first-hand. For lesser known, younger institutions without the reputation built up by their older counterparts, it offers a way of competing. It's also great for international students worried about how teaching methods and student life will differ from their home countries; they can get to grips with the culture before they make a decision.
The key to the success of live streaming lies in its accessibility and unpredictability. It's not a staged video or an advertisement; it's a genuine experience. The things you see happening are the things actually happening, creating a transparent representation of your institution.
Think about the practicalities of live streaming
https://www.youtube.com/watch?v=AqAX8yx6ucQ
Several universities, including MIT, have already begun live streaming campus tours to prospective undergraduates, meaning those people unable to attend opening days can see the layout, size and general character of the place. This is particularly successful in large countries like the US and among international students, for whom it's not necessarily possible or practical to attend open days. And that's not mentioning all the colleges using it to broadcast graduations – perfect for family members living too far away to attend.
Use live streaming to reassure prospective students
A major deterrent for international students looking at foreign universities is culture shock. They may feel like they won't integrate well or that they'll struggle to get to grips with the new way of life. Live streaming can combat these fears by showing the diversity of your campus in a real, un-staged way. If video offers prospective students a personal look into life at university, live streaming offers an un-editable, unquestionable look into life at a university.
Interact with prospective students
Recently we talked about The University of Michigan running a SnapChat Q&A. Live-streaming offers another medium for this kind of large-scale social interaction, with the added benefit of it being available to mobile users and not just desktop users. This benefit may seem insignificant, but actually it's vitally important. Whereas desktop live-stream sessions require planning, advertising and a large group of people all willing to sit at their laptops, mobile sessions can be run at any time with participants tuning in from anywhere.
Consider these examples:
A Q&A on an open day could enable applicants to ask questions as they're looking around the campus.
Professors could live stream taster sessions or Q&A sessions.
Current students could be interviewed live, answering any worries and offering advice.
Interested in finding out more? Read our article on the 4 Technologies Shaping Higher Education.