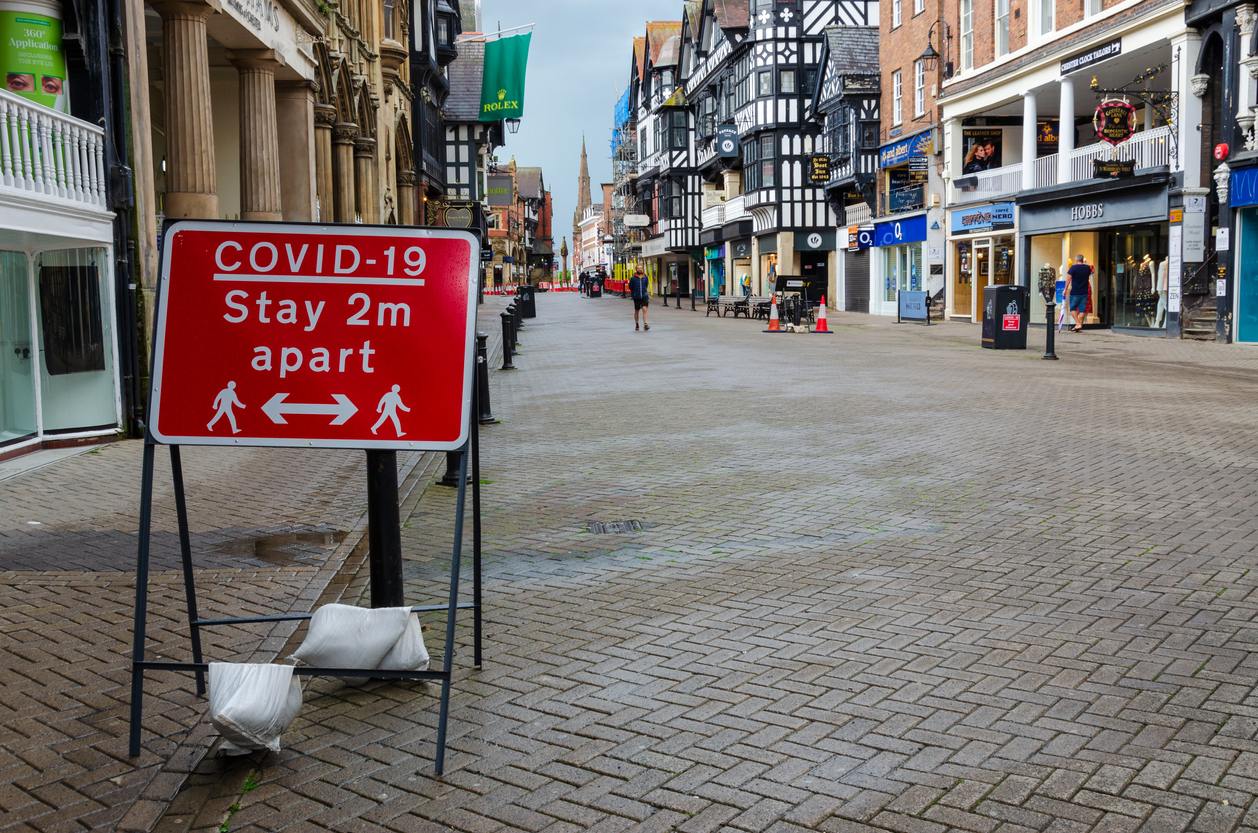 Discover this year's findings from the UK International Student Survey 2021, which reveals key insights from prospective international students who are seeking to study in the UK. 
The UK International Student Survey (ISS) 2021 report is now live, detailing crucial findings about how prospective international students interested in the UK feel about the country's vaccine rollout and its handling of the coronavirus crisis. 
The UK ISS report reveals that prospective international students regard the UK as one of the best countries in the world for vaccinating its own population.  
Over two-thirds of respondents would receive a version of the coronavirus vaccine if they were offered it. Only a minority of 7% would not receive it, however, within this group, over a third would accept the vaccine if their university mandated it.  
Nearly half (47%) of all prospective international students looking to study in the UK felt it was more attractive to international students as a direct result of its vaccination efforts. 
Overall, the UK is seen as one of the most welcoming destinations in the world for international students, especially across broad swathes of Asia, the Middle East and Africa. The report states: "A combination of geo-political tensions elsewhere, a loosening of post-study work restrictions here and a diverse community of international students make the UK an increasingly attractive destination." 
While these insights point towards a positive post-crisis future for the UK, higher education institutions should ensure their support services and online learning remain at a high standard to meet the needs of prospective international students. 
In the UK ISS report, 38% of current international students in the UK believe their university has been 'extremely' or 'very' effective in providing mental health support during the pandemic. 
However, nearly a third of international students would be uncomfortable coming forward and asking universities for help with their mental health. 
This reticence should be considered when investing in and promoting mental health support services. Respondents chose student counselling sessions and specialist help in the form of mental health advisers as the most effective ways to enhance support, as well as promoting the availability of 24-hour helplines for students. 
When it comes to online learning platforms, ISS respondents also shared a range of insights that could help UK institutions to improve their online service offering.  
Nearly half of all prospective international students believe that asking questions of lecturers is more difficult in an online setting and the majority would still prefer to converse with their lecturers face-to-face. Additionally, 55% would prefer the majority of their online lectures to be live-streamed over pre-recorded sessions. 
UK higher education institutions can utilise these insights and other findings to evolve their service offering throughout the coronavirus crisis and attract prospective international students from across the globe.  
To discover more findings from the UK International Student Survey 2021, please download your free copy of the report now.