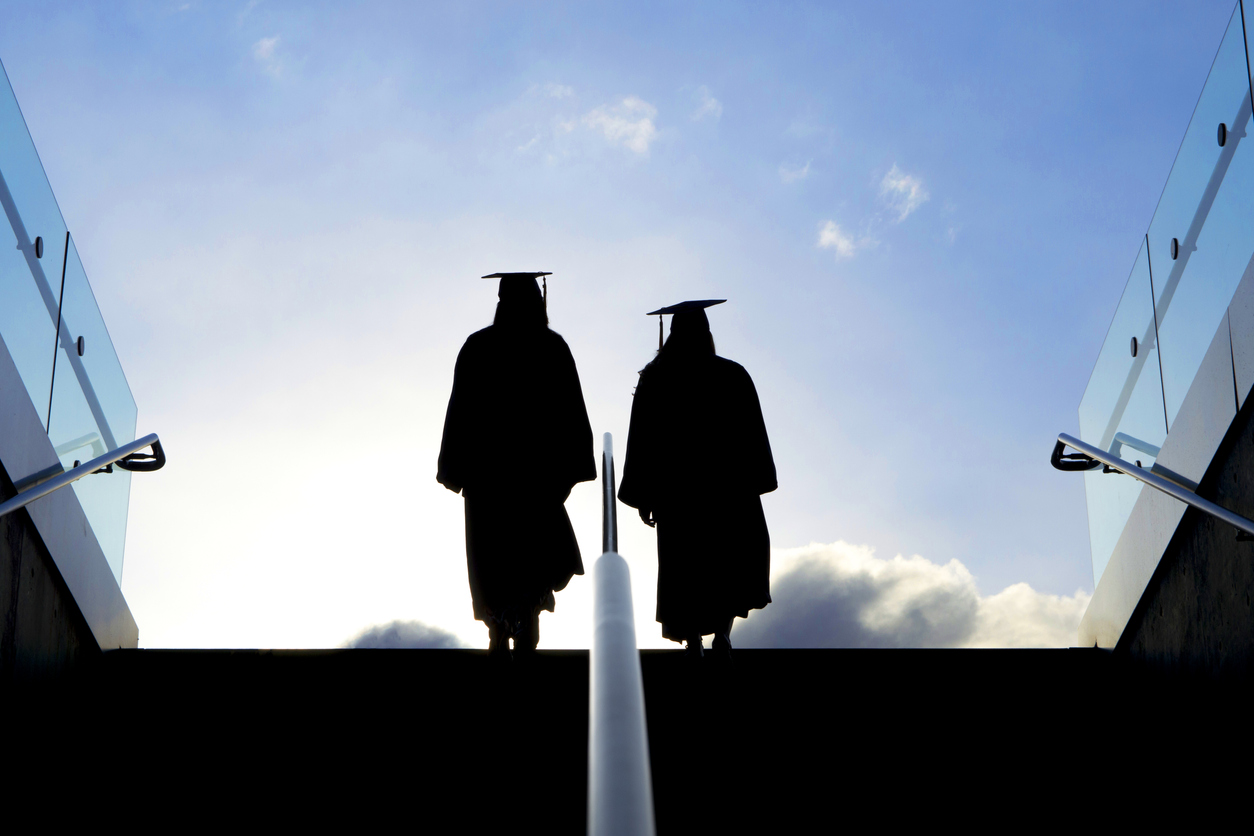 The US International Student Survey (ISS) 2021  is available! Here are just a few of the report's insights, highlighting how the pandemic has affected study abroad and offering a glimpse into the future of higher education.  
Prospective international students around the world continue to make important study decisions amid crisis and change. This year's ISS explores how students' plans have changed, if they are more interested in online study and distance learning as a result of the pandemic, and how the vaccine rollout is affecting choice. 
In its third year of production, the US International Student Survey (ISS) 2021 gives invaluable insights into the influences on prospective students' decision-making process. There were over 34,000 prospective students specifically interested in the US that responded to our survey this year.  
Students gave a range of opinions and preferences, answering the following questions:  
  
What new expectations do students have around learning delivery, support services and tuition? 

 

What are international students' post-study plans and what do they expect from employers? 

 

How do students prefer to be communicated with after their first inquiry or after they have applied to an institution? 

 

What are the top influences on how students choose a subject of study, university and country?  

 
After a year of disruptions to international travel and study, prospective students have had time to assess what they value in earning a degree in the US. 
Here are a few key takeaways on student opinions around the coronavirus pandemic:  
1. Most students are interested in starting their studies online
Most students have already experienced some form of online learning, whether through virtual lectures, online classes, MOOCs, or even pre-pandemic blended learning options. Therefore, as much as prospective students prefer in-person study over online, most students that we surveyed seem resigned to the fact they may need to begin their academic year from a distance. 
When we asked, "How interested would you be in studying your degree online because of the coronavirus?" we found that 20 percent were 'extremely' or 'very' interested, 43 percent were 'somewhat' or 'slightly' interested, and 38 percent were not at all interested. 
2. Students are responding positively to new US leadership
QS conducted a series of coronavirus pulse surveys since the start of the pandemic, asking prospective international students how they felt about the ways in which governments handled the global health crisis in their respective countries. In those surveys, the US ranked at the bottom of a list of major study destinations, with just 8 percent saying the US handled the crisis well (New Zealand was chosen by 51 percent, Australia by 25 percent and Canada by 24 percent). 
Yet the introduction of coronavirus vaccines in 2021 seemed to have renewed optimism among students that the US was managing the pandemic more effectively, with 45 percent saying the US was more attractive as a place of study due to how they handled the distribution of the vaccine. Another positive sign that the US is becoming more attractive to prospective students is how they feel about the election of Joe Biden as president, with 54 percent saying they are more interested in studying in the US as a result.   
3. Students will feel comfortable traveling overseas when in-person teaching resumes  
As most of our students surveyed have deferred or delayed their studies under global lockdowns and travel restrictions, we wanted to explore what it would take to motivate them to continue with their studies on campus once these hurdles were no longer an issue.
In order to understand what factors will signal a more appealing time to resume in-person study abroad opportunities, we asked which factors would make students feel most comfortable travelling overseas to study. Their top choices were: open campuses and face-to-face teaching (45 percent), widespread availability of the coronavirus vaccine (42 percent), and when there were fewer or no active coronaviruses cases in their chosen study destination (38 percent). 
To learn more about why students value online study vs in-person study, how they feel about tuition costs for online study and more, download the report: US International Student Survey 2021.