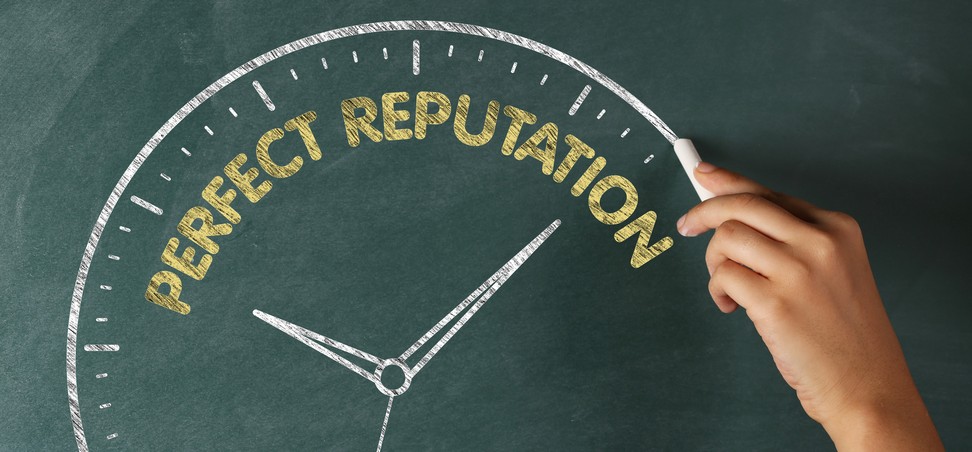 A university reputation is a valuable asset, one that some higher education institutions have taken centuries to build. However, this doesn't necessarily have to be the case, with plenty of exceptional universities building a strong reputation in the space of just a few decades.
Though they haven't been around for as long as red-brick universities, these dynamic young universities have quickly made a name for themselves within the last 50 years by getting key things right.
A strong focus on research
Gaining academic credibility often comes down to the amount of research an institution is publishing on a regular basis. Every university featured in the QS Top 50 Under 50, which ranks the world's top 50 universities established within the last 50 years, places a strong focus on research.
2014's number one young university, Nanyang Technical University (NTU), is a prime example of how to quickly establish a world-renowned university in a short space of time by concentrating resources on research. NTU has one of the world's largest engineering colleges, ranking ninth in the world for engineering and technology and producing highly respected research in high volumes. The addition of its new medical school, the Lee Kong Chian School of Medicine, has seen the institution publishing ground-breaking research in everything from developing social robots for children to discovering new treatments for dementia.
Maastricht University (MU) in the Netherlands is the highest-ranking European university in the latest QS Top 50 under 50, in sixth place. MU incorporates multidisciplinary research into every level of education, including undergraduates as well as PhD students. Research is focused on several key themes: quality of life, learning and innovation, and Europe and a globalizing world.
While certain subjects do lend themselves more easily to high levels of research output, the most important factor is an overarching commitment to producing high-quality work – whether in one discipline or many. Universities offering fewer specialist subject fields and with fewer students have shown it's just as possible to gain a high international ranking and scored just as high as those with a comprehensive subject list and a student body in the tens of thousands.
International partnerships
NTU has worked to accelerate its international university reputation by partnering with other well-established universities in order to draw on their experience and standing. For example, NTU partnered with Imperial College London, one of Europe's leading medical schools, when establishing its Lee Kong School of Medicine in 2012.
NTU has also partnered with major companies within key industries. This has included working in partnership with engineering leaders BMW to set up the Future Mobility Research Lab in 2013, emulating fellow BMW-partnered universities such as the Technical University of Munich and MIT.
The Hong Kong University of Science and Technology (HKUST; second in the QS Top 50 Under 50) has built up a substantial knowledge transfer infrastructure which connects its research and graduate studies with other industries in order to allow for collaborative research, professional training and consultancies.
The commitment of these young universities to connect and collaborate with international partners quickly raises their reputation, among both academics and employers. Not only does it allow for practical and real-life applications of their research to be implemented, but connects research with well-known and credible names in both education and innovation.
Employability
Of course, a huge component to a strong university reputation is the employability of students after graduation. A significant weighting of a university's QS ranking score comes down to how favorably the university is seen by graduate employers.
Although not technically under 50, the National University of Singapore (NUS) is still comparatively youthful given its high global standing. NUS has managed to climb quickly through the QS World University Rankings due in large part to its commitment to employability. It boasts a transformative education that includes student exchange programmes and entrepreneurial internships at NUS overseas colleges as well as courses specifically designed to improve a student's employability.
Acting on feedback received from employers that graduates need to develop "soft skills", NUS introduced modules that equip students with the necessary skills to stand out in the competitive workforce. The compulsory modules "HeadStart" and "StepUp" help students to plan for their futures, decide which internships to apply for and teach them workplace skills such as resume writing and networking.
Fellow high-ranking Singaporean NTU places a similarly strong focus on helping its graduates achieve corporate success. It recently established the Margaret Lien Centre for Professional Success, which provides preparatory courses aimed at assisting students to understand the type of career that suits them and the best methods to achieve their professional goals.
Both of these Singapore-based universities have rocketed up the QS World University Rankings in a comparatively short space of time, building a strong university reputation and high employability scores by focusing on feedback from employers and addressing their concerns directly. Knowing that employers are looking for more well-rounded graduates with some real-life experience allowed them to design programmes and facilities specifically to help their students achieve professional success and thus boost their own university reputations.
See the most recent edition of the QS Top 50 Under 50 here.