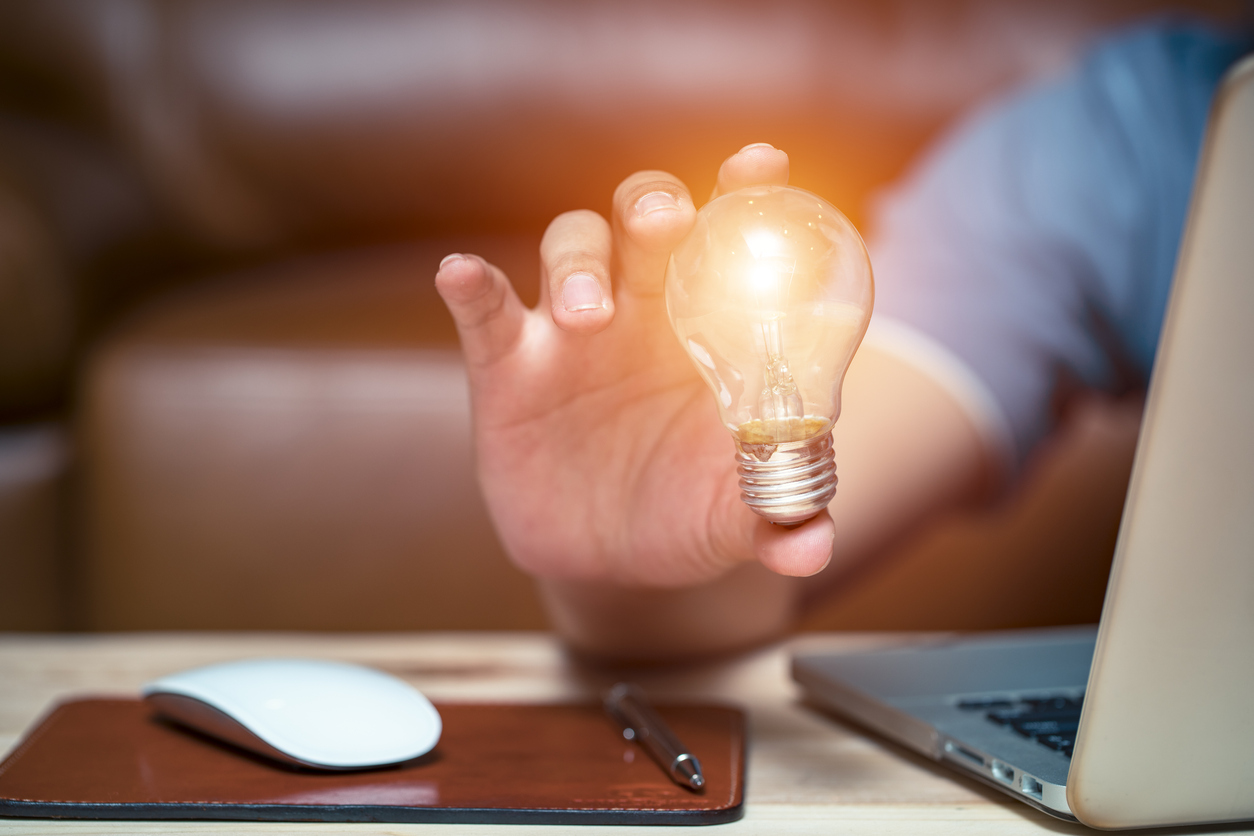 Motivating students to develop their entrepreneurship skills is a critical step in setting them up for success after graduation.  
The coronavirus outbreak has thrown the graduate employment market into a state of fragility.  
A recent survey has revealed that two-thirds of new university graduates in the UK have had job offers "paused or withdrawn" as a direct result of the coronavirus crisis.  
Reports have also revealed that many MBA recruiters have scaled back their hiring efforts while the global crisis continues, including Adobe, Visa, Wipro, and Facebook. 
With so many industries badly hit by a forced reduction in business, many companies have no choice but to review their finances and cut back on spending in order to survive.  
However, there are certain industries that have benefitted from the current state of the world.  
According to a report by Gulf News, there has been a surge in demand within the UAE for employees in the technology or e-commerce industry. 
Unfortunately, it has also been observed that this demand is mainly for "high-end technology professionals who can help companies through their digital transformation," a request that graduates are unlikely to fit.  
Even without the recent uncertainty produced by the current pandemic, the graduate employment market is typically a challenging and competitive environment.  
A report by the New York Federal Reserve Bank revealed that in 2019, before the pandemic had emerged, the unemployment rate for college graduates in the US was at an all-time high. 
Graduates of certain subjects were in a worse position than others, including the liberal arts, media, performing arts, ethnic studies, criminal justice, anthropology, and philosophy.  
These graduates faced an unemployment rate of over 6%; close to double the national average. 
Insights such as these demonstrate the importance of equipping university students will the skills needed to stand out to employers.  
Some of the most valuable skills in the employment market nowadays are closely tied to the concept of entrepreneurship. 
Entrepreneurship is used to describe the process of creating and running a new business, yet it is the skills associated with this activity that are desperately needed in many industries today.  
Ten of the key skills seen in entrepreneurs, as identified by Forbes, include: 
C

uriosity

 

T

ime management

 

 

S

trategic thinking

 

E

fficiency

 

R

esilience

 

C

ommunication

 

Networking

 

Finance

 

Branding

 

Sales

 
According to The Guardian, "big companies want to employ what are known as 'intrapreneurs,' people who can create change within a firm and break through institutional inertia and bureaucracy." 
Therefore, these skills are not only needed in graduates looking to set up their own companies, but also in the employees hired to reinvigorate large and established organizations. 
However, the QS 2019 Global Skills Gap Report reveals that many university graduates are missing the entrepreneurship skills needed for the workplace.  
As identified by employers, the report shows that the most common skills that graduates are lacking are problem solving, resilience, communication, and creativity; all of which are present in entrepreneurs. 
The report also shows that employers consider problem solving and communication to be two of the most importance skills they look for in an employee.  
These insights highlight the failure by higher education institutions to provide students with skills that will help them enter the workplace as innovative, forward-thinking, and efficient workers. 
Staff with the entrepreneurship mentality are more likely to help business owners drive their companies forward and progress in a positive direction. 
It's crucial that universities acknowledge the value of teaching entrepreneurship to their students; prioritizing the learning of related soft skills as well as subject-specific knowledge.  
Beyond the benefits entrepreneurship can bring to already established businesses, inspiring graduates to create their own companies is a crucial part of stimulating economic growth.  
New businesses ventures help to "create jobs and contribute to a growing economy." So, how can universities encourage entrepreneurship among their university students? 
Teaching 
One of the most fundamental steps in producing graduates with entrepreneurship skills is reviewing your institution's approach to teaching.  
As explained by the Higher Education Policy Institute (HEPI), "university courses are too often limited to the theoretical." 
They explain further that, "while this may develop students' problem-solving skills, most students have no idea how to actually implement a real solution to a problem they have written about in an essay or thesis." 
Institutions must prioritize employability; not only equipping students with the right soft skills but also ensuring they know how to utilize these skills in real-life scenarios. 
However, according to Jonny Rich, consultant for HEPI, many academics don't see the employability of their graduates as being their responsibility.  
He writes: "It's hardly surprising that people who have devoted their lives to study, research, and teaching don't necessarily have a great interest in, nor enthusiasm for, the attributes that the world beyond academia values highly." 
Senior staff members at your institution have a responsibility to encourage their teaching staff to proactively implement employability training as part of their courses, no matter their field of study.  
According to a report by the European Commission, the benefits of entrepreneurship education are evident.  
Students who take part in entrepreneurship education "have better jobs and make more money" and are "at lower risk of being unemployed and are more often in steady employment." 
This can be attributed to having the right skills for the graduate employment market, or for some, the drive to create successful businesses of their own.  
According to the All Party Parliamentary Group for Entrepreneurship, these insights make the case in favor of "university-wide entrepreneurship training, not just targeted at students looking to set up their own businesses, to foster an entrepreneurial culture." 
In order to produce graduates that are attractive to future employers, your institution must put time and resources into developing entrepreneurship education that can then be implemented throughout the curriculum.  
Extra-curricular activities 
Entrepreneurship is not only learnt in the classroom but also during time spent participating in extra-curricular activities.  
Clubs and societies are an excellent way of expanding the skill set of students in order to prepare them for the workplace. 
To develop entrepreneurship among your students, you can also encourage them to take part in one of the many business workshops and competitions that exist today. 
NESTA Challenges provide a range of opportunities for innovators to "help solve pressing problems that lack solutions." 
One of their most recent challenges, the CareerTech Challenge even aims to solve the very issue of employability itself.  
It asks for the development of digital innovations that will "improve people's working lives and unlock employment opportunities." 
While this challenging competition is open to all, there are many other opportunities built solely for the participation of higher education students.  
The Shark Tank of Wellness competition is a global challenge that asks university students to present "their innovative and viable business ideas for the wellness industry." 
The 2019 winner was Jazmin Darling, a student at Georgia's Savannah College of Art & Design, who won for her "WEL organic organizers, which are designed to increase the longevity of fresh produce while stimulating healthy eating habits through visualization." 
Case studies and guest speakers are also an excellent way of demonstrating the value of the entrepreneur mindset to university students.  
According to Forbes, putting students "face-to-face with real-life business situations" is an effective method of spurring curiosity in students, and helping them to "dig deeper into processes and procedures that executives follow to make decisions." 
To inspire entrepreneurship amongst your students, it's important that case studies and speakers provide a balance between the benefits and challenges of their experiences. 
The Guardian argues that "external speakers who discuss failure openly, or explain that 'failing is a learning experience,' can deter some students. This can mean that self-efficacy and confidence suffer as the initial excitement fades."  
Ensure that the focus remains on the value in developing skills such as creativity, innovation, and resilience, regardless of whether this is applied to the development of a new business. 
Business partnerships 
A practical method of equipping students with entrepreneurship skills is through partnerships between your institution and industry.  
These connections make it easier for students to get experience of working in a business via internships and placements, as well as providing them with opportunities to network.  
In a GOV.UK review of business-university collaboration, they argue that "networking between universities and the business community is a critical component of an efficient innovation ecosystem." 
As such, spending time in a business environment will help students apply, practice, and develop their entrepreneurship skills. 
The review highlights how "interactions with a community outside the university add further dimensions to self‐confidence, experience, and skills." 
It's important that your institution establishes relationships with businesses on a local, regional, and global scale and encourages students from all fields to pursue these opportunities.  
To discover more of the skills your graduates will need for future employment, please see the QS 2019 Global Skills Gap Report.