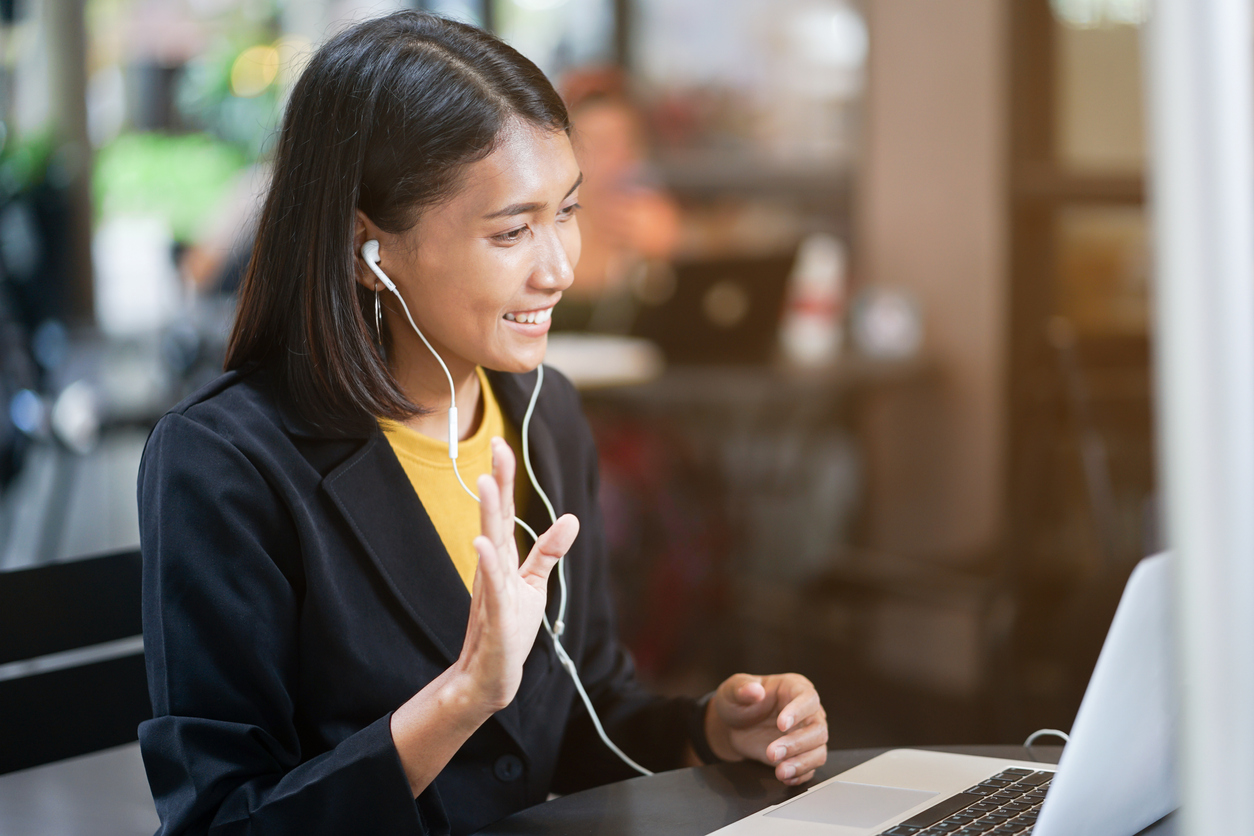 International student recruitment has been drastically changed in the wake of the coronavirus crisis. Read on to discover how your institution can adapt to the new virtual student journey.  
With college and university campuses around the world shut, borders closed, and travel restrictions stretching on for months, remote and online ways to connect have become critical for students and institutions.  
So, where does that leave international student recruiters and admissions teams eager to continue their search for their next student cohort?  
Without the many physical touch points that were once part of the student journey, how can institutions continue to engage and attract students from around the world?  
Before the global pandemic, students were already utilizing the internet in the research stage of their student journey.  
But now, the online discovery phase has expanded to encompass so many more online means of engagement; whether that's visiting a campus online, meeting a school representative for a Zoom meeting, or approaching a virtual booth at an online student recruitment fair.  
Connecting remotely to inform students about your institution and the application process, then nurturing students further along the journey towards applying has never been more vital.  
How can your institution better recruit more students online through engaging content and meaningful interactions?  
To meet students where they are in the new, more virtual student journey, institutions should conduct an audit of all online content, utilize new online opportunities for data gathering, and learn to adapt accordingly.  
The following areas of focus will be key in the coming months to connect with students online:  
T

one:

 Students are under a lot of pressure right now, being empathetic and asking them more questions rather than assuming that you already know what they need can leave a very positive impression. 

 

Timing:

 As the crisis continues and we adapt to a 'new normal,' be sure your messaging reflects how students may be feeling in order to proactively address concerns.

 

Data:

 Capture data at every stage to make sure you know what data you need

 

to understand prospects, the stage they're at, and what they'll need to hear from you to progress through their journey to enrol

l

ment.

 

Assess:

 Collecting data is not enough

, 

you should commit to measuring, benchmarking, and improving. Data can explain a lot, but we must ask the right questions and identify areas for improvement.

Pivot:

 Being nimble is critical at a time like this. Make sure your staff are focused on the right things to keep you on the right trajectory. 

Action:

 Institutions must roll up their sleeves in the next few years and work hard to address any ripple effects from COVID-19 and take proactive recruitment steps.  

 
To learn more about how students are responding to the coronavirus crisis, and how to connect with students in the new virtual phases of the student journey, please read our white paper: The New Virtual Student Journey: Changing Dynamics as a Result of the Coronavirus.