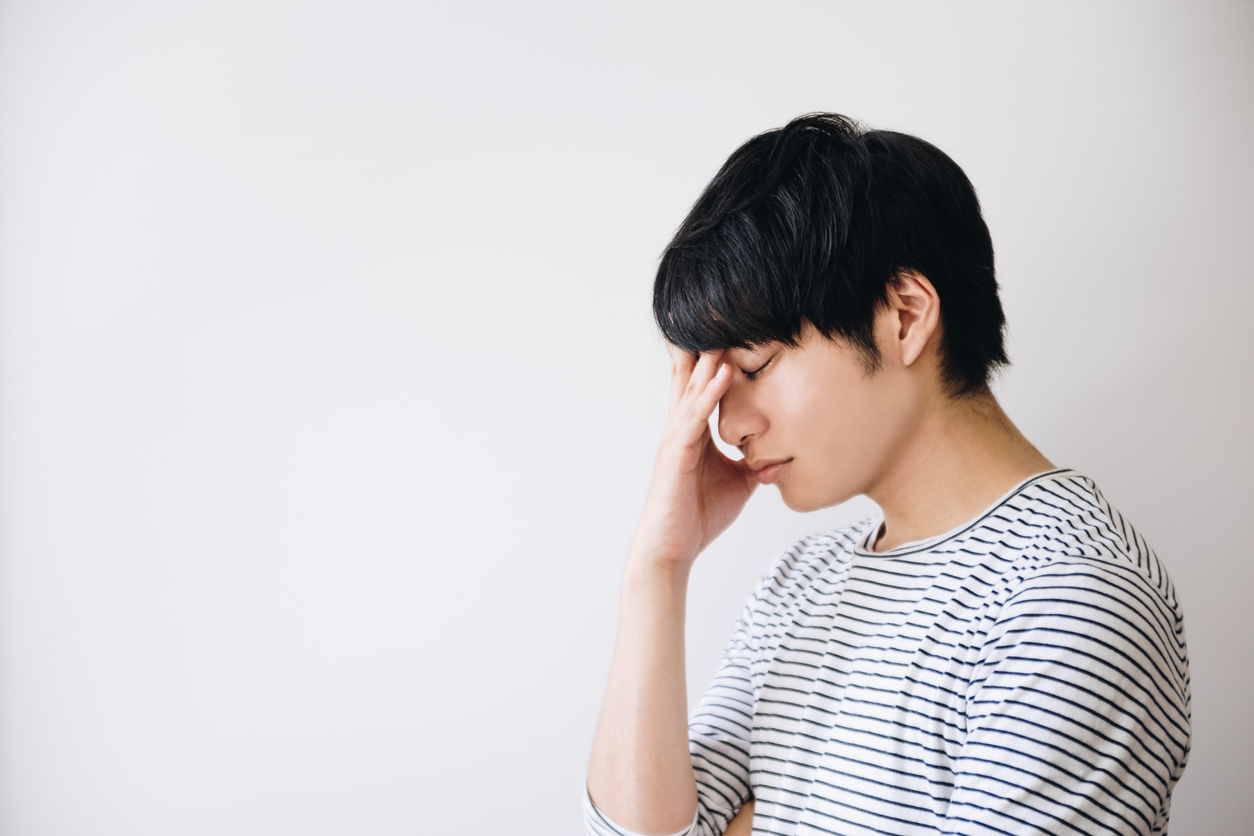 It's crucial that your institution supports its students living with anxiety, both during the unsettling coronavirus crisis and beyond.  
It's very common to feel anxious about something particularly stressful, such as an upcoming job interview or financial difficulty.  
In these types of situations, a worry or concern is linked to an identifiable cause, and each person's level of distress will vary.  
Students at university will face a lot of challenges that might cause them to feel anxious, such as exams, coursework, or social pressures, and institutions should be prepared to guide students through these key life events.  
An anxiety disorder differs from general anxiety in a number of ways and will require more attentive and purposeful action from institutions to support students who suffer from this. 
Those with an anxiety disorder may experience unpleasant physical symptoms, such as shortness of breath, hyperventilating, or feeling weak, and these can arise at any moment.  
These symptoms may appear with very little or no cause or may be a more exaggerated reaction to a stressful situation that others may find easier to handle. 
Having an anxiety disorder can be life changing as it can force a person to avoid certain situations and spend a considerable amount of time feeling as though they lack control.  
It's crucial that universities are well equipped to support students with anxiety disorders, as well as with the more general stresses that come with the higher education experience.  
Evidence has shown that Generation Z are particularly vulnerable to anxiety disorders, which makes it even more crucial for universities to have support measures in place.  
In the US, 18% of all Generation Z report having an anxiety disorder and are the least likely generation, at 45%, to claim to have excellent or very good mental health.  
In the UK, anxiety has overtaken depression as being the most common reason Generation Z seek mental health support, with experts highlighting the use of social media as being a huge contributing factor to this epidemic.  
Due to the uncertainty around mobility, health, and finances, the coronavirus outbreak has been a particularly stressful time for many across the world.  
According to research by the University of Bristol, anxiety levels have doubled in young people during the coronavirus crisis, with 24% now experiencing anxiety, up by 13% from the pre-lockdown period.  
For those living with an anxiety disorder, this additional stress can heighten the symptoms of their pre-existing condition. 
On the other hand, there have also been reports that those suffering from anxiety disorders have felt their symptoms ease in the last few months, given how lockdown has forced many to step away from the pressures of modern life.  
Regardless, universities have a responsibility to help their students get the most out of the higher education experience, which requires proper management of mental health issues both during and after the coronavirus crisis.  
What can your institution do to help? 
There is no quick fix to managing anxiety disorders. 
Instead, institutions must develop mental health services that support students throughout their entire time at university.  
The right mental health support will also equip students who suffer from mental health issues with the tools they need to navigate the graduate employment market and workplace.  
There are a range of crucial steps to providing the right mental health support, including having trained mental health staff on hand and ensuring the services are easily accessible to students. 
Before the coronavirus outbreak forced campuses to close, the University of Kent in the UK ran a successful drop-in service for any student who needed urgent mental health care.  
Elliot Bush, who studied linguistics at the university, told The Guardian: "The support has been vital on days when I have felt emotionally overwhelmed." 
During the coronavirus crisis, it's critical that these services are still made available to students. 
For many people, virtual mental health support has been a huge help during this uncertain time. 
In fact, the world's top ten English-language mental wellness apps generated two million more downloads in April.  
The University of Edinburgh provides free access to The Feeling Good App for staff and students, allowing them to access an "evidence-based, self-help program" developed "from within the NHS." 
Universities can also develop their own internal, remote mental health support system by utilizing video conferencing platforms or establishing dedicated support phone lines.  
The University of Manchester introduced the Big White Wall, a free online mental health and wellbeing support service, which is monitored by trained clinicians.  
The institution states that the majority of users report feeling better and more able to cope as a result of using the service. As it's available 24/7, the institution also reveals that nearly 90% of participants use the Big White Wall outside of 9am-5pm. 
It's important to note that these systems and resources need to be set up ahead of time (or expanded) so that they're ready for the next academic year before the first day of classes.  
Beyond virtual mental health services, universities should also promote healthy study habits that help students manage the challenges they might face when studying remotely.  
For further guidance on how your institution can support its students during this time, please see our latest report: How Universities can Support and Protect Prospective and Current Students in the Upcoming Academic Year.