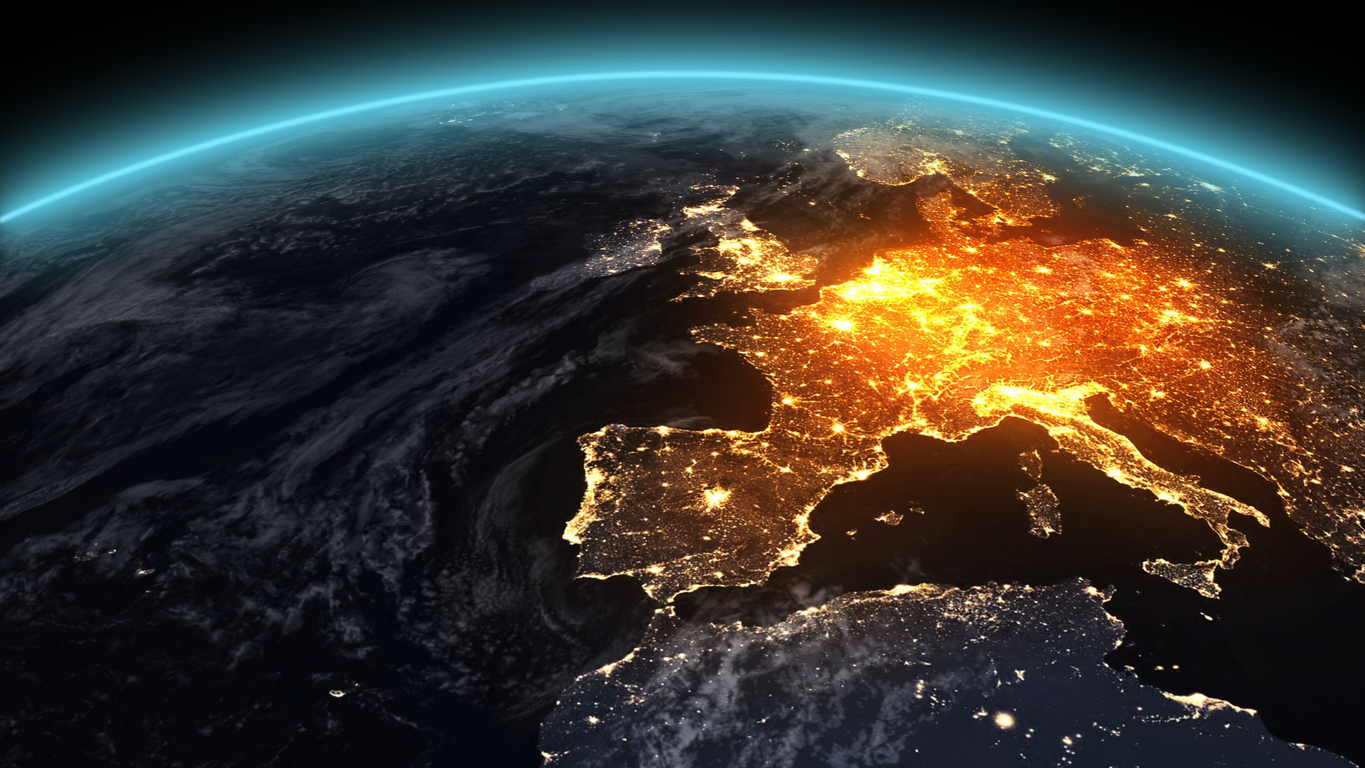 Wondering how the introduction of Erasmus Without Paper will impact your institution? Read on to find out.
From January 1, 2021, Erasmus Without Paper (EWP) will become an obligatory part of the new Erasmus program.  
This change aims to connect more than 5,000 Erasmus Charter for Higher Education (ECHE) holders to enable the transfer of academic data and information from one higher education institution to another.  
The benefits of EWP will include reducing administrative workloads, minimizing costs, and improving the efficiency of managing the Erasmus scheme.  
To help you prepare for EWP and implement it, check out our free white paper, which offers practical ideas and tips about how to embrace EWP.  
In the meantime, here are some of the key takeaways to help you manage the change.
1. Strong executive sponsorship
Good leadership is vital to any change process, especially when it comes to introducing new technology and procedures within a university.  
This needs to come from a senior leader who can endorse the change. Ideally, they should be responsible for the internationalization strategy.  
To drive the successful implementation, leaders must be able to clearly articulate how EWP supports your institution's strategic vision and goals and communicate its benefits.  
It's also beneficial to include this message in institutional strategies to demonstrate commitment to the change.  
Additionally, strong leadership can also eliminate any potential conflicts and remove resistance to change, which may arise between central administrations and faculties. 
2. Commitment and resources
You may be feeling worried about the move to EWP, especially if there aren't enough internal resources and the expertise to deliver the change.  
Without institutional commitment and senior level support, you may find it difficult to secure the IT help and staff you need.  
Furthermore, you may not have the time to fully engage in the EWP implementation. 
You need to look to senior leadership to not only communicate how this change supports strategic goals, but to provide financial investment and the internal resources that are required to deliver the change. 
3. Available support and education for staff 
Change of this kind can be daunting.  
To overcome this fear, it's essential that you have access to a range of effective and available support mechanisms. This may include training, ad hoc support, and self-help resources.  
Using a variety of educational tools, it's critical that you and your team get to grips with what's required of EWP, understanding the new process and its ripple effects. 
4. Seek technical expertise and resources
Getting up and running with EWP may seem complicated, and it may leave you concerned about what you need to do.  
If you don't have the experience or expertise to undertake this kind of technical work, you need to know where you can get the help that's required to deliver this change.  
The existing mobility management solution that you're using will determine how you connect to the EWP network and who can help. 
For institutions with an internally built solution, you will require help from your IT teams to implement a connection with the EWP network.  
There is an abundance of guidance available on the Competence Center, which is designed specifically for IT teams, including useful resources, tutorial videos, presentations and other tools and materials to support the transition to digital Erasmus+ management.  
For institutions using a third-party mobility management solution, third-party providers have created integrations from their software to the EWP network.  
If you use a third-party tool, you should speak with your provider to learn more about their involvement in EWP and how they can help you to connect.  
Interested in learning more? QS Unisolution is an official technology partner of the EWP project, which is funded by the European Union Foundation.  
The MoveON solution is designed to support the changes introduced by the European Commission in Erasmus+ to help your institution connect with the Erasmus network. 
To learn more, download the white paper: Erasmus Without Paper: How to Make it Happen. 
QS Unisolution: EWP technology partner   
QS Unisolution is an official technology partner of the EWP project, which is funded by the European Union Foundation. Our MoveON solution is designed to support the changes introduced by the European Commission in Erasmus+ to help clients connect their mobilities with the Erasmus Network.  
MoveON is equipped to exchange all data with the EWP network so that staff can continue to manage all data in the MoveON solution, making administration easier, quicker, and more efficient. The solution also helps to manage workflows for Erasmus+ and gives users the ability to use the ready-made Erasmus-compliant templates such as the Learning Agreement and Grant Agreement.  
For more information, please contact marketing@qs–unisolution.com.