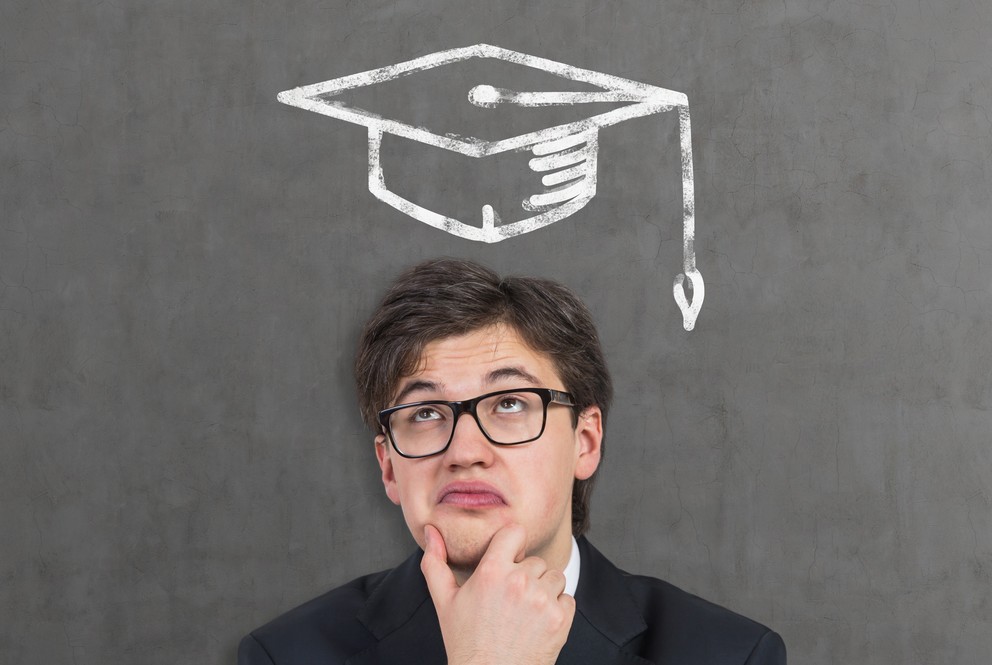 Building a strong relationship with your alumni takes time and effort, but investing in keeping the lines of communication open can significantly help your student recruitment efforts, as well as growing your university brand.
How alumni can aid with student recruitment
We've already highlighted some of the ways your alumni can help improve your international student recruitment in a previous post, but motivating your alumni to become involved in the first place is a whole other challenge. You will need to offer something of real value to your alumni; while some graduates will immediately be keen to contribute to their alma mater, while others may need some coaxing.
"The paradigm that alumni graduate owing a debt of gratitude to their alma mater is not one that should be followed. Instead the continued involvement of your alumni must be earned by giving them something they want." — Ryan Catherwood, Director of Engagement Strategy at the University of Virginia.
If you want to use your alumni to help with your university marketing and student recruitment (and you should), you're going to have to adopt a more alumni-centred, value-added approach. So start by giving them something they want.
Provide opportunities to network
Young alums are particularly attracted by the alumni network's ability to provide them with opportunities to expand their professional and social network.
Since a huge amount of communication occurs via social media channels, it makes sense to offer networking options to your alumni there first. Alumni can connect with each other on several different channels, and creating dedicated groups on platforms such as Facebook and LinkedIn allows those connections to grow quickly and promote your alumni network all over the world.
Equally important are opportunities for alumni to connect in real life, and alumni networking events should be incorporated regularly into your university's social calendar. The aforementioned social media channels then become an effective way to promote these events, alongside announcements in your alumni newsletter, in the alumni sections of your university website, and via dedicated blog posts.
Alumni events are also a prime opportunity to approach individual alumni who would make suitable brand ambassadors for your university.
Engage regularly with alumni
Long gone are the days when the only outlet connecting universities to alumni was a quarterly printed newsletter and 10 yearly reunions. Social media gives universities the opportunity to solidify connections with alumni by regularly posting relevant news and articles on alumni social media channels. Any news or content mentioning the university or the achievements of past graduates is sure to be of interest and a great way to populate your alumni newsfeeds.
Connecting with alumni on a regular basis keeps the lines of communication open between graduate and university, making it all the more natural to select and contact potential brand ambassadors. Regular engagement with alumni also enables a better understanding of their interests and perspectives, in addition to their notable achievements.
What do you want from your alumni?
Different alumni will have different things to offer, with recent graduates usually more enthusiastic and relatable, while less-recent graduates are able to offer more insight and experience. Consider what it is you want from your alumni in order to more effectively engage them in supporting your university marketing and student recruitment.
Recent graduates make great brand ambassadors; they will be enthusiastic and generally more time-rich than older graduates. These alumni are prime candidates to provide video testimonials about their experiences at your university and what is has done for them. They will be more easily relatable and their experiences will be fresh in their minds. In contrast, your graduates from several years or decades ago will have much more experience of life after university; their testimonials will therefore probably be more suited to articles and blog posts that they can take time to craft in order to create a more in-depth read.
Read more posts on student recruitment on our higher education blog.
Further student recruitment articles
[av_blog blog_type='posts' categories='44' link='category' blog_style='blog-grid' columns='3′ contents='title' content_length='content' preview_mode='auto' image_size='portfolio' items='3′ offset='no_duplicates' paginate='no' conditional='is_subpage']