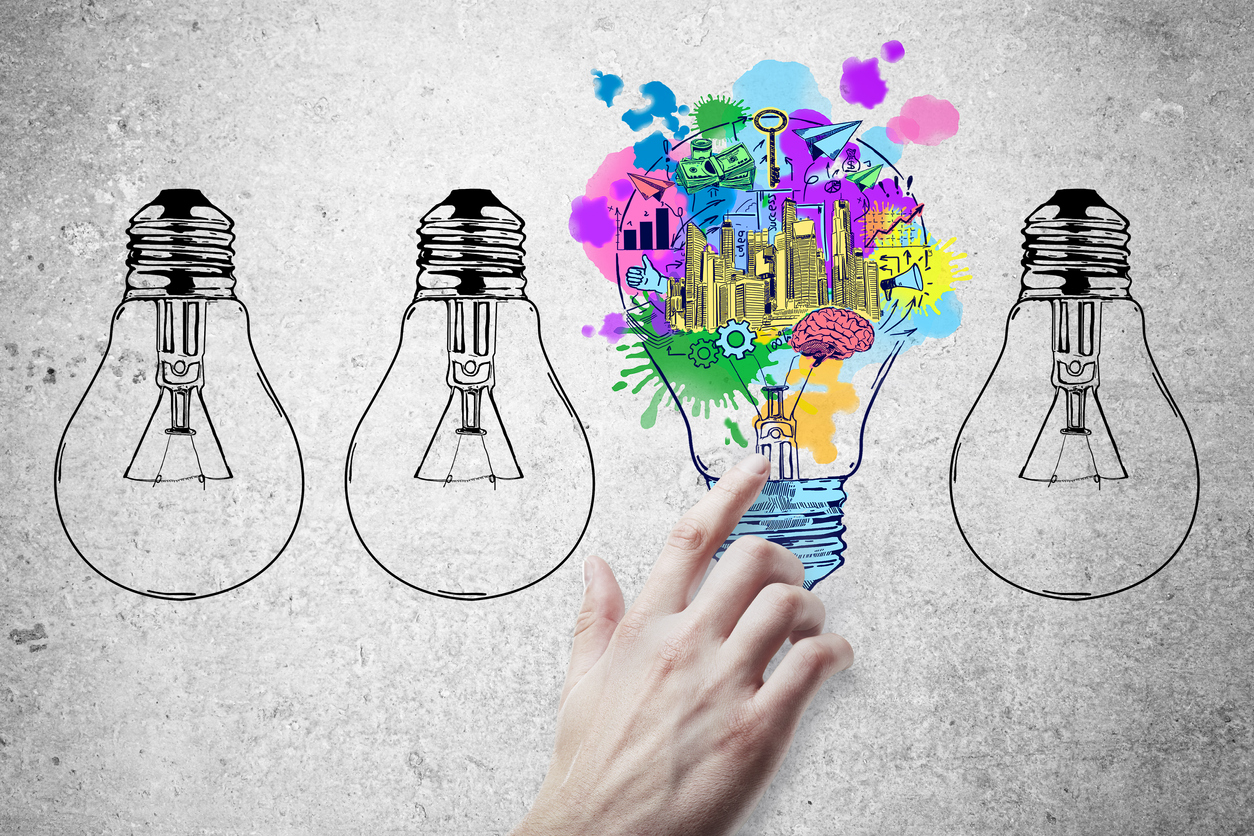 Wondering what role higher education institutions should play in nurturing entrepreneurship? We spoke to Imperial College Business School's Leila Guerra to learn more.  
Higher education both influences and reacts to the employment market, with educational developments and trends addressing skills gaps, nurturing entrepreneurship, and shaping tomorrow's graduates.  
The 2019 Wharton-QS Reimagine Education conference will explore how universities and business schools are shaping the evolution of entrepreneurship, as well as a range of other trends in the higher education sector. 
Before the conference begins next week, we sat down with Leila Guerra, Associate Dean of Imperial College Business School, to discuss her views on the future of entrepreneurship in higher education.  
You'll be speaking at a panel on nurturing entrepreneurship at Reimagine Education 2019, what role do you think higher education will play in the drive to facilitate and nurture entrepreneurship? 
Leila: Universities and business schools are playing a greater role in helping to shape the next generation of entrepreneurs by creating innovative degree programs that meet the evolving demands of students and industry. For example, a Master of Science in Climate Change or a Master of Science in Fintech. 
Successful entrepreneurship is more than a creative idea and the passion to make it real. We provide students with the essential skills to manage their own business and opportunities to road test and explore entrepreneurial ideas throughout their studies and develop the leadership skills that entrepreneurs require, such as resilience, patience, and communication skills, just to name a few.  
We also provide them with networking opportunities, from venture capitalists and business angels to like-minded students and academics who have been researching on entrepreneurship.  
At Imperial, our Entrepreneurship Maps allows you to nurture and develop not only within the business school, but across the college, connecting with engineers, mathematicians, medical students, and others.  
We attract (and encourage with scholarships) existing entrepreneurs to our MBA program who are looking to formalize their business education before launching their next venture.  
Here are a few examples of how we nurture entrepreneurship: 
Core classes for MBA students

:

Innovation and Entrepreneurship

,

and the Entrepreneurial Journey

 
Opportunities for

b

usiness

s

chool students to collaborate with students across the

c

ollege and expand their networks

 
With business schools often serving as exceptional incubators for future entrepreneurs, how do you think the business education space will evolve to meet this demand and keep up with educational trends?  
Leila: This will be through a greater focus on flexible and modular learning and the introduction of more programs that allow students to tailor their study experiences to meet their career aspirations.  
For example, our new Master of Science in International Management aims to give students a more global study experience with a multi-school exchange program. 
They'll also be more specialized master's degrees and massive open online courses (MOOCs) that meet the changing business landscape. For example, Imperial's Climate Finance MOOC and our new Master of Science in Fintech. 
New technology will continue to enhance the learning experience. Imperial introduced hologram technology to the lecture theater last year, and virtual reality was pioneered by the Edtech Lab. 
As an entrepreneur, you'll need to develop your skills and knowledge as needs arise. The opportunity to access content, skills, and networks globally, not just during the program but at all times, is something that we are actively exploring.  
What qualities should universities and business schools be nurturing in their students to make them successful entrepreneurs and boost their graduate employability?  
Leila: Institutions should be encouraging students to adopt an entrepreneurial mindset when addressing business challenges. 
They should also be nurturing enhanced networking skills, as students should be building relationships during their studies to prepare them for the uncertain and changing business climate.  
They also need flexibility, greater communication skills, strong leadership skills, and be unafraid to take (calculated) risks.  
They also need a greater awareness of diversity, fostering a culture of inclusion and identifying unconscious bias. 
Institutions should also be ensuring that students are equipped with the most up-to-date skills and knowledge in their desired industry, in area such as fintech, blockchain, data analytics, design thinking, and others.   
How do you think higher education and industry can work together to improve graduate employability and reduce significant skills gaps?  
Leila: We need more fairs, conferences, networking opportunities, and mentoring and coaching opportunities. 
I would love to see industry experts giving leading classes (I know we already do this) and giving guest lectures.  
I would also like to see greater interactions between alumni and current students.  
What advice would you give to prospective students who are interested in pursuing entrepreneurship?  
Leila: To all my students, entrepreneurship is not only for those with a brilliant idea.  
We all benefit from developing an entrepreneurial mindset, as it helps us to manage change and adapt to an uncertain future. 
Also, network, network, network! It's one of the most important opportunities that business schools can give you.  
At the end of the day, entrepreneurship is for life, but you might not get it right the first time. And that's alright. You might go back to the corporate world, and eventually return, or you may not. You might be the next Zuckerberg, who knows!  
In this 100-year life journey we are now starting to embrace, it's key to try things and take risks. It's also important not to lose perspective and be generous to oneself and your own expectations. Be kind to yourself! We'll be there, right by your side! 
Leila Guerra – alongside other world-leading educational experts – will be participating in the 2019 Wharton-QS Reimagine Education Awards and Conference – 'the Oscars of Education' – from the 8-10 December 2019 in London. Register now to join more than 600 educational innovators and decision makers from universities and edtech alike at this global conference.