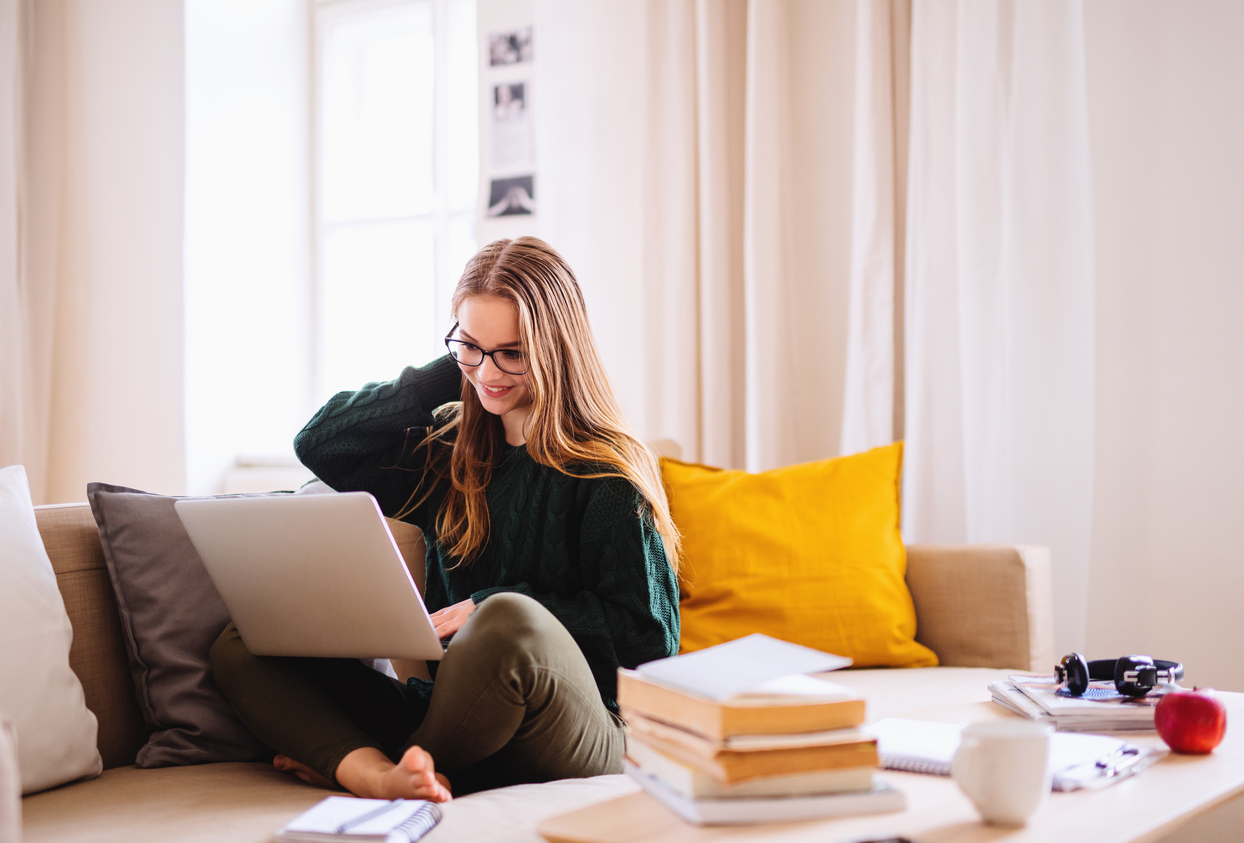 Latest QS survey results reveal some positive news for higher education institutions around how they can best recruit international students for the upcoming academic year. 
Prospective international students have indicated their willingness to study part of their degrees online, in good news for institutions who are worried about meeting recruitment targets for the upcoming academic year.  
A staggering 49% of prospective international students surveyed said they would be interested in starting their studies in the upcoming academic year even if it meant conducting the beginning of the course online. 
Interestingly, 25% of respondents said they were unsure whether they would be interested, and 26% said they wouldn't be interested. 
This demonstrates that the majority of prospective international students are open to initially starting their studies online before face-to-face teaching can resume due to lockdown measures or travel restrictions caused by the coronavirus outbreak. 
This option may allow international students to avoid deferring until the following academic year, which previous statistics have shown to be a popular choice for those students left in limbo.  
When asked whether this change should impact tuition fees, 75% said they should be discounted, 16% were unsure, and 9% said they should stay the same. 
If we drill down into this further, students' responses were mixed when it comes to how much they think tuition fees should be discounted:  
34

% of respondents think fees should be discounted by 

up to 

30%

 

50

% of respondents think fees should be discounted by 

31

-70%

 

11% of respondents think fees should be discounted by more than 70%

 

And 6% of respondents don't know

 
This demonstrates that the majority of prospective international students do think tuition fees should be discounted if education delivery is partially online. 
However, the wide range of responses to the level of discount needed suggests that students understand the financial position universities are in, and don't expect huge tuition discounts.  
It may be worthwhile to consider whether your institution should adjust its tuition fees in the upcoming academic year, mapping out various tuition schemes based on what education delivery students might receive. 
While the global coronavirus crisis is constantly shifting and it's hard to plan ahead, come up with a few different scenarios for course delivery that might eventuate and determine the tuition fees students should pay for each option.  
Then, clearly communicate these options to students so they can make informed decisions about value for money, online learning, and the benefits of enrolling.  
It's also important to provide ongoing updates and information to students on changes to application deadlines, entry requirements, and exam alternatives so that students aren't left in the dark.  
By regularly and effectively communicating this information, your institution will be able to become a trusted source for prospective students and provide them with the tools they need to successfully apply.  
To be more targeted in your recruitment approach, try to tailor your recruitment strategies to the regions you are reaching out to. 
Examine the different attitudes and perspectives of international students (and how they're responding to the coronavirus crisis) in each region and adjust your recruitment initiatives accordingly. 
If you'd like specific statistics on how international students in China, India, the European Union, and North America are addressing the coronavirus crisis, download our free white paper: How COVID-19 is Impacting Prospective International Students Across the Globe.