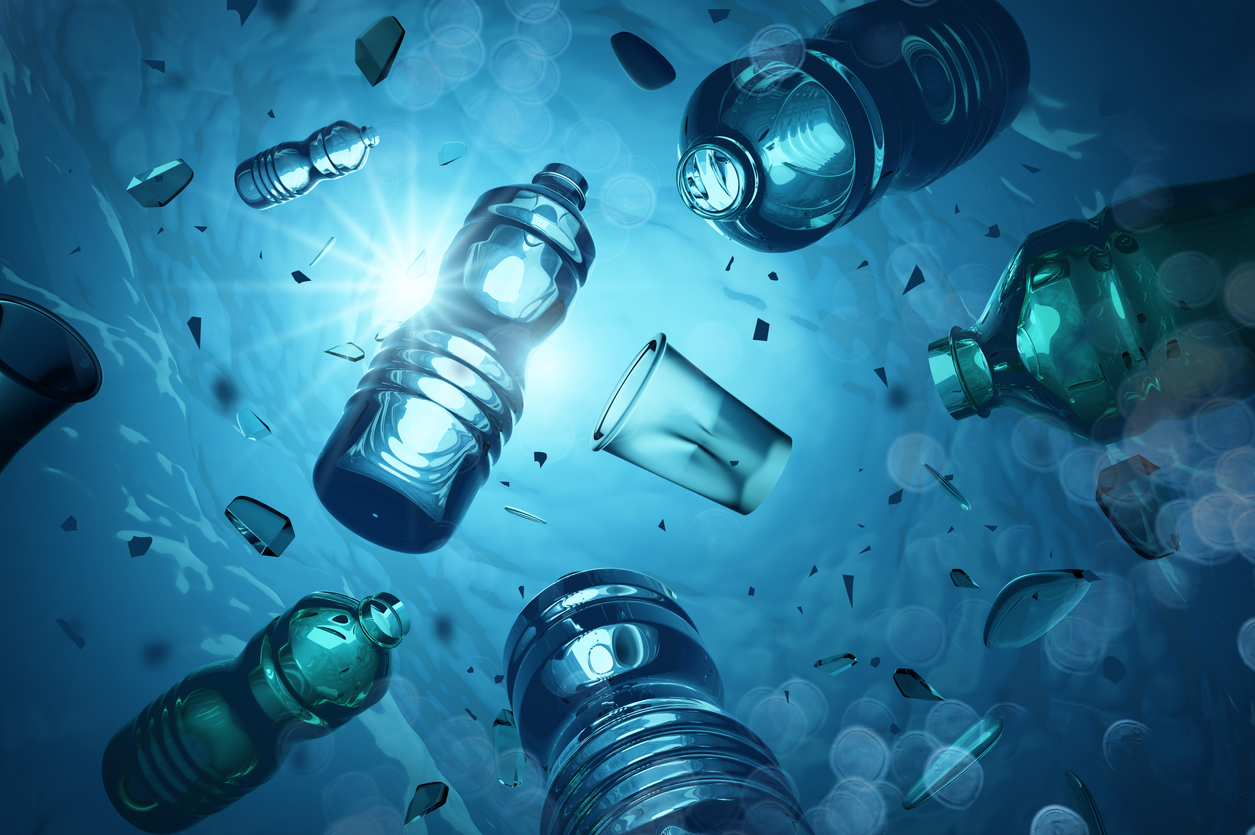 Reducing waste is a large part of becoming a more environmentally friendly institution. Here's how it can be done.  
As large organizations, universities have the potential to produce a lot of waste. Excess and unwanted materials, food, and energy are all frequent by-products of the day-to-day functions of an institution.  
Reducing this waste is a key step in becoming a more environmentally friendly institution and in turn minimizing your negative impact on the environment.  
While many campuses are closed due to the coronavirus crisis, institutions can use this time to rethink and refresh their environmental approach.   
So, how can your institution do more to reduce its waste and protect the planet? 
Energy waste  
Universities require a lot of energy in order to function, including electricity needed for technology, lighting, air conditioning, and heating.  
Becoming a more energy efficient institution means reducing the amount of energy needed to achieve your desired results, with a large part of this being a reduction in energy waste. 
Switching to appliances with good energy ratings, such as energy efficient light bulbs, and properly insulating university buildings, are just a few ways energy waste can be kept to a minimum.  
The University of California, Irvine, has an award-winning energy management program, recognized by the U.S. Department of Energy, the Environmental Protection Agency, and the state of California. 
The university surpassed the Better Buildings Challenge goal of "improving campus energy efficiency by 20% by 2020" and is recognized for its Smart Labs Initiative which "safely reduces energy use in new and retrofitted research laboratories by an average of 60%." 
A great way of proactively reducing energy waste at your institution is to aim for a status of carbon neutrality. 
This mean having a net carbon footprint of zero by reducing carbon emissions and offsetting any remaining emissions that cannot be avoided.  
QS achieved its status as a certified CarbonNeutral® Company in 2019 by making various changes to reduce energy consumption and by supporting the Acre Amazonian Rainforest Conservation project in collaboration with Natural Capital Partners.  
For details of how your institution can become carbon neutral, please see our previous blog: The Process of Becoming Carbon Neutral: How Universities can Hit Net Zero Emissions. 
User behavior is also a powerful tool in reducing energy waste. Establishing a culture where staff and students reduce their energy use as much as possible by unplugging appliances when not in use and switching off lights around campus.  
The London School of Economics ran the 'Student Switch Off' challenge to encourage students to save energy.  
The competition saw university halls of residence "competing against each other to reduce their energy use by making small changes such as only boiling the amount of water needed, putting on a jumper instead of the heating, and switching off unnecessary lights." 
It's important to make energy saving a key component of your university's ethos and to encourage staff and students to follow a more energy efficient lifestyle. 
Material waste  
As part of the higher education experience, staff and students must utilize the resources available to them to complete their work and conduct research.   
Before the internet, these resources existed in paper form, which resulted in staff and students often photocopying key texts, using paper handouts in lectures, and coursework being submitted in paper form.  
In today's world, the internet offers a vast array of virtual resources that can be used as part of the higher education process.  
Virtual learning platforms are online spaces for students to submit coursework and for staff to upload subject material and learning resources. In utilizing these platforms to their full potential, institutions can drastically reduce their paper and material waste.
For more guidance on how your institution can utilize online learning, particularly in the time of the coronavirus crisis, please see our previous blog: How University Staff are Effectively Working From Home. 
To reduce waste further, your institution's marketing methods should also be reviewed.  
It can be tempting to create a lot of glossy marketing materials to be handed out to prospective students yet doing so can create a lot of unnecessary waste.  
According to the QS International Student Survey 2020, only 26% of prospective international students find a printed university prospectus useful when deciding which university to attend.  
Where material waste cannot be avoided completely, recycling can help to reduce your institution's impact on the planet. 
Monash University in Australia is aiming for zero waste, prioritizing waste reduction and improving their waste management infrastructure and processes.  
The university prides itself on its sustainable management of organic waste, batteries, e-waste, metal, and hazardous waste.  
Food waste  
According to the Food and Agriculture Organization of the United Nations, an estimated one third of food produced for human consumption goes to waste each year.  
It takes a significant amount of energy to produce and transport food and so any food that's wasted means unnecessary and avoidable damage to our planet.  
Universities have to cater for large groups of people, whether that be university staff and students on campus, in university accommodation, or for events.  
It's important that your institution accurately estimates the amount of food it needs, and that this food is stored correctly to avoid damage or spoiling.  
When food waste does unfortunately occur, this waste must be discarded in a sustainable way.  
Partner with charities such as Food Cycle, who collect surplus food from organizations and use this food to create delicious and healthy meals for the vulnerable members of society.   
Sussex University in the UK found an innovative way of reducing food waste by establishing their on-campus Food Waste Café.  
They take food that would otherwise go to waste and turn it into vegan and vegetarian meals to be sold on campus on a 'pay as you feel' basis.  
For further details on how your institution can become more environmentally friendly, please see our white paper: Sustainability in Higher Education: What More Can Universities Do?