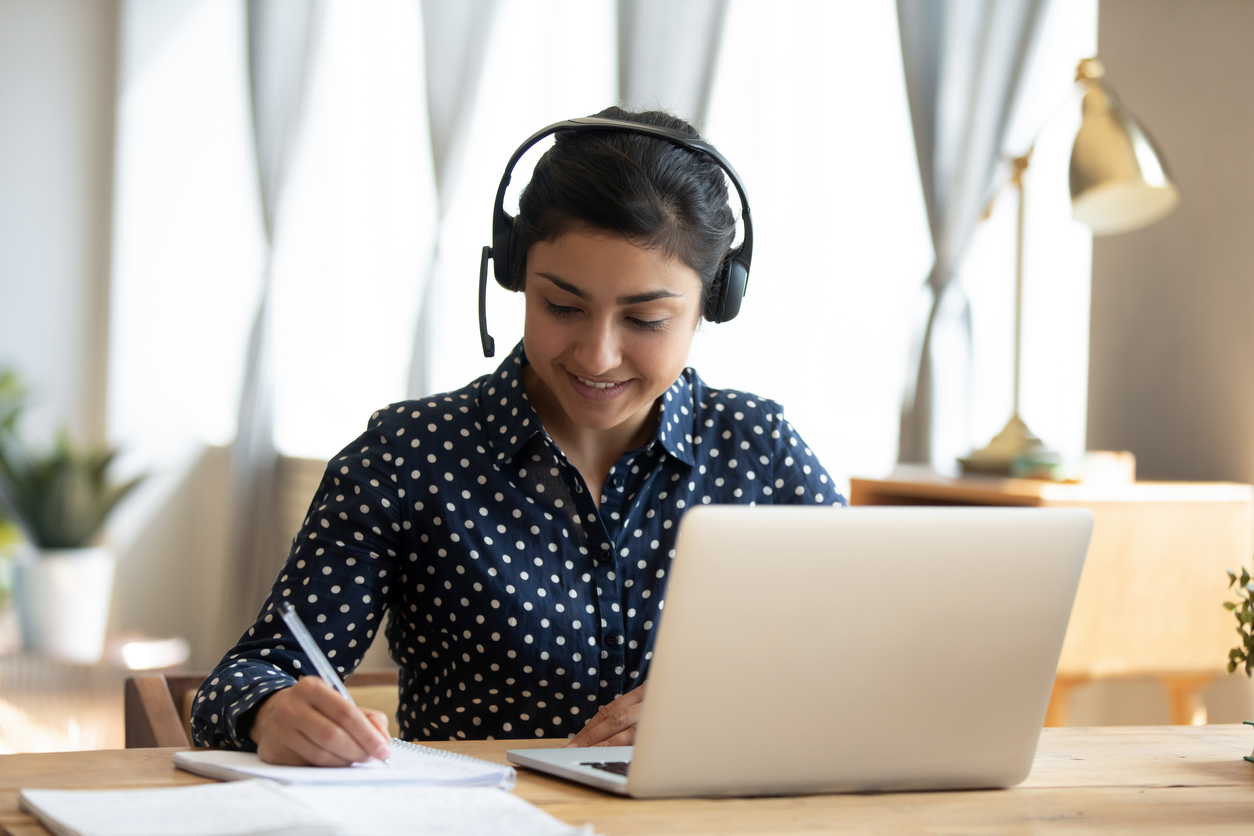 Wondering how to navigate the new normal we're all facing while still meeting your institution's international student recruitment targets? Read on to discover how to utilize virtual events.
Universities are facing a multitude of new challenges as a result of the coronavirus crisis, from moving their educational offerings online to clearly communicating with isolated students and staff and ensuring stable student recruitment numbers in uncertain times.  
In a recent QS survey of higher education institutions, 50% of respondents believed that the coronavirus would have a detrimental impact on the number of student applications they received at their institution.   
In contrast, 26% thought the number of student applications would stay the same, 6% said they would increase, and 18% didn't know what the impact would be. 
To address this uncertainty, institutions are shifting their student recruitment strategies with 75% of respondents stating that digital events were becoming more important, and 70% stating that qualified one-to-one online meetings were becoming more important.  
Many respondents reported that they were concerned about how they were going to meet student recruitment targets.  
One respondent wrote: "The impact on student numbers has been significant, which means that there's pressure to reallocate funding to address shortages that have arisen." 
Another also said: "Our biggest challenges are keeping students and staff safe and well; avoiding panic; maintaining educational progress with innovative educational solutions, like going online; the financial hit of fewer students and expenditures on coronavirus-related necessities; and keeping our international students coming." 
In response to student and university feedback, QS has moved all its recruitment events online to help universities meet these new challenges. 
Utilizing virtual events for international student recruitment 
When moving student recruitment fairs from a physical environment to a virtual one, you may encounter resistance. 
Some may question the effectiveness of online events or the quality of candidate conversations through virtual means.  
While this shift will be a significant learning curve for both universities and prospective students, utilizing virtual events will be a critical component of any international student recruitment strategy in the months to come. 
It's not business as usual, and universities need to evolve to successfully operate in this new normal.  
To address this, many international student recruitment events have completely moved online, offering a range of one-on-one meetings, events, and webinars. 
QS ran virtual international student recruitment events with candidates in Vienna, Berlin, Dusseldorf, Frankfurt, Munich, Stuttgart, Geneva, and Zurich, and has now moved all upcoming events online as well.  
One Dusseldorf candidate had this to say: "It was very good and I had a great amount of attention dedicated to me, before and during the event. You did a great job adapting quickly." 
The Frankfurt virtual event was the biggest yet with 20 institutions attending and 23 virtual rooms running simultaneously. One university representative stated that the, "candidate slots and organization worked well, staff made sure slot times were adhered to." 
Hosted on a Saturday, the Munich virtual event saw a high success rate with positive feedback from institutions and candidates.  
One institution stated: "Everything worked really well. Connectivity and the GoTo system allowed for presentations and to give participants a great overview of the program and the interaction time was just enough. I would do it again this way." 
One constructive piece of feedback emphasized the importance of adhering to strict slot times: "When in a conversation it worked really well, it's not much of an impediment having them online rather than face to face. The only issues were with the changeover, people popping up early or if we were running late. But overall a very positive experience." 
Another university representative stated: "More virtual fairs, even when locations open up again, would be valuable. I think it's a great format and more accessible for quite a lot of professionals." 
Finally, the Geneva virtual event saw more and more university representatives adapting to the format of virtual student recruitment fairs.  
One representative even stated that this may change their approach to student recruitment beyond the current crisis: "I would definitely consider the possibility of keeping these events virtual in the future. It was really fun, easy, and without all the stress/tiredness/time wasting of travelling. I thought the small groups worked well also because we did not have the background noise of all the stands, other schools etc. We normally share a table with our Executive MBA and that creates a lot of 'noise' – so I am all for it!" 
While the coronavirus is reshaping the world and higher education as we know it, there are still innovative methods that universities can use to adapt to this new normal. 
It's clear that prospective international students may be deferred but they're certainly not deterred. Virtual events can help prospective students and universities connect and communicate in these uncertain times.  
To learn more about virtual events, please get in touch today.