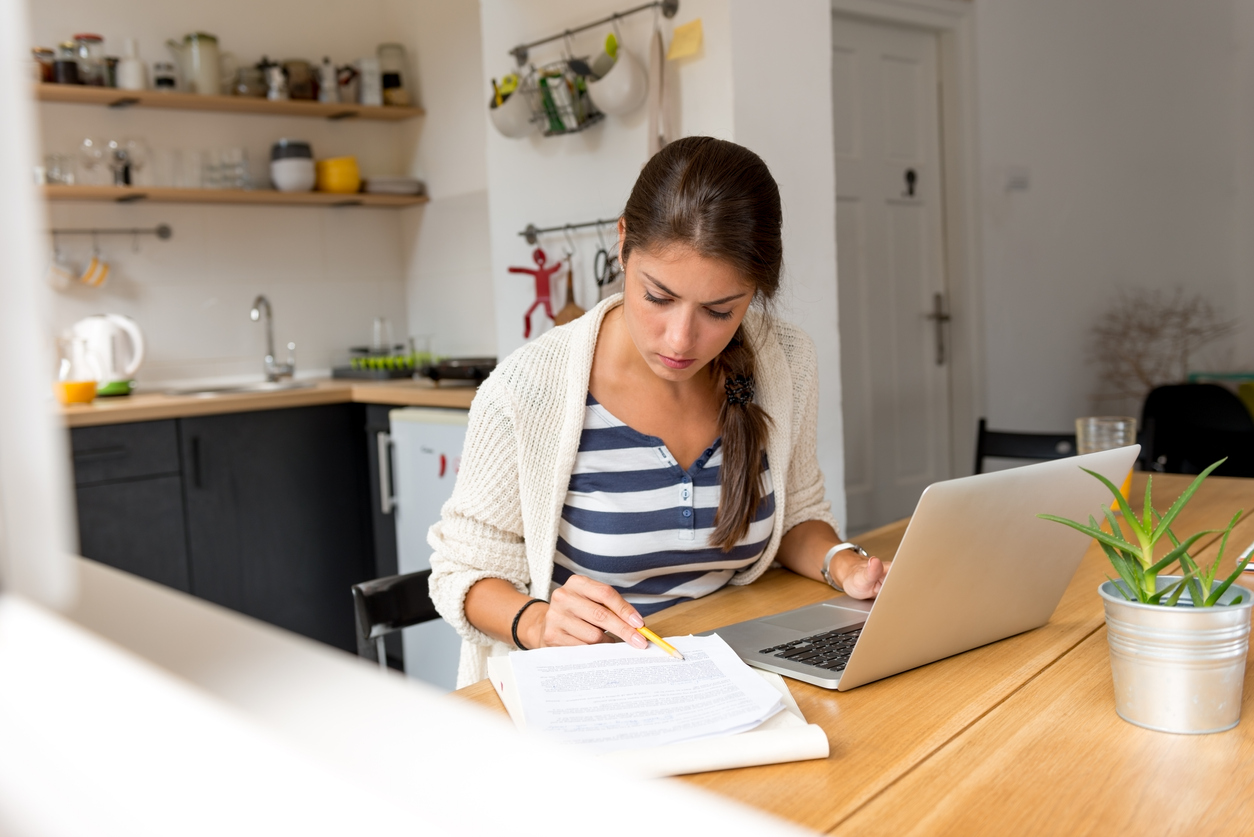 What you need to know about the current fate of university examinations, and how your institution can continue to track student progress during the coronavirus crisis.   
It's clear that the higher education sector has been significantly disrupted as a result of the current coronavirus outbreak.  
Travel bans and campus closures have forced many students and teaching staff across the world into varying degrees of isolation, which has presented serious barriers to the teaching and learning process.  
In our recent blog, How University Staff can Work Effectively From Home, we explored the tools that can be utilized to digitize lectures, seminars, and study sessions.  
However, there is still much uncertainty surrounding assessments, and how teaching staff can continue to track student progress without access to traditional examination methods they so often rely on.  
As it stands, there has been no universal agreement regarding the fate of university examinations.  
Every country is experiencing its own unique crisis regarding the coronavirus; facing its own challenges and choosing to respond to these differently.   
As a result, universities across the world have been making their own decisions regarding official examinations, with some moving exams online, postponing, or cancelling them all together.  
In the UK, Imperial College London recently achieved a world first by successfully assessing 280 final year medical students online.  
According to Dr Amir Sam, Imperial's head of undergraduate medicine, "No university has been brave enough," to run open-book, digitalized medical examinations in this way before.  
He continued: "If we show it has behaved in a similar way to a closed-book exam, then that is a new era for medical assessment." 
The university made the decision to quickly proceed in this way after a student-led petition asking to postpone final year exams began to receive a lot of attention.  
Students from Cambridge first sparked the campaign, which called on their university to "overhaul its summer exams amid widespread fears that the outbreak will adversely affect their exam performance." 
As a result, Oxford and Cambridge made the decision to replace summer exams with online assessments, adding that "students unable to do this due to 'illness, caring responsibilities, or technical difficulties' will be allowed to undertake assessment at a later, as yet undetermined date." 
The National Union of Students (NUS) in the UK have also called for all 'non-essential' examinations for second year and undergraduates to be cancelled given the current disruptions.   
The NUS highlight the challenges faced by disabled students in particular who are "facing the loss of both university-provided and NHS support, a lack of reasonable adjustments to access online teaching, as well as struggles with accommodation." 
In Italy, one of the worst-hit countries, it has been reported that universities have made "impressive efforts" to digitalize examinations and other forms of teaching.  
Institutions such as the University of Bologna and University of Pisa will move their assessments online, utilizing web conferencing and other platforms to do so.  
However, with online assessments not being completed under the watchful eye of an invigilator, the potential for cheating becomes clear.  
The National University of Singapore recently dealt with cheating allegations after COVID-19 moved a practical assessment into an online environment.  
According to reports, a significant number of students "allegedly shared their answers and plagiarized each other." 
It's clear that digitalizing university examinations is not an easy task, which explains why many universities appear to be holding off cancellations in the hope that restrictions will be lifted in time for key exams. 
However, when there's no alternative, there are many tools available to help your institution continue to assess students.  
Platforms such as Janison provide higher education institutions and government organizations with the option of developing their own online assessment program.  
The platform allows you to personalize your assessments, selecting from 20 different question types including multiple choice, written and spoken tests, and real-life scenario questions.  
Digital assessments also have analytics functionality, which provides universities with deep insights into the performance of each individual student.  
Video conferencing is also a great way of conducting exams. Zoom, Google Hangouts, Microsoft Teams, and many other platforms provide teachers with the ability to connect with students no matter their location. 
Another alternative method of examining students remotely is via the medium of presentation.  
Platforms such as Prezi allow students to present their content to lecturers and classmates while interacting in real time with their audience.  
There are also many companies who are currently transferring their examinations online. Graduate Record Examinations (GRE) and the Test of English as a Foreign Language (TOEFL) have transferred their tests online and are using human invigilators to prevent cheating.  
Looking to the future 
Assessments are a critical element of the teaching and learning process. 
Where possible, and where student performance is not hindered by remote working, teaching staff should strive to continue to assess throughout this current crisis. 
If your institution has no choice but to postpone or cancel major examinations, teaching staff should still look to the tools available to informally assess students through the remote learning process.  
Not only does this help to keep students engaged during their time in isolation, but it also gives teaching staff a good indication of whether their online teaching methods are effective. 
There are also unique benefits to online examinations.  
According to the University of Technology Sydney, students are also less anxious about online exams than traditional sit-down examinations.  
Students attribute this to being able to do practice tests online, which "assisted them in knowing what to study and that helped them to pace their revision, so they didn't just cram for the final exam." 
Equally, an investigation into the Monash University in Australia found that the institution had the potential to save approximately AU$7 million (US$4.7 million) per year if it moved 80% of exams online. 
With so many benefits to online assessments, it can be argued that this trend may continue once the coronavirus abates.  
This highlights the importance of institutions across the world exploring online assessment; not only in response to current events, but also to ensure they don't get left behind in the future.  
To get a better understanding of how universities and students are responding to the coronavirus outbreak, download a free copy of our report: The Impact of the Coronavirus on Global Higher Education, or feel free to explore our QS COVID-19 Resources Hub.