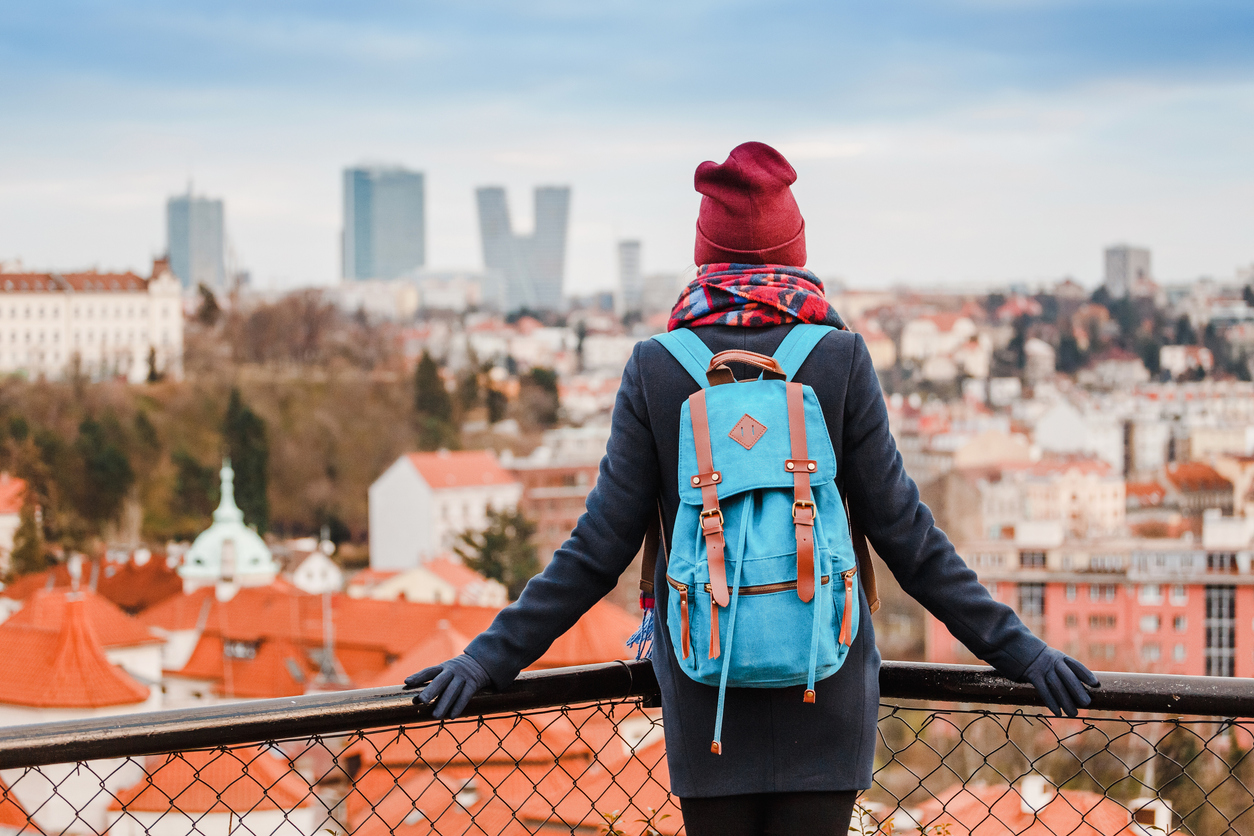 While study abroad programs should be encouraged, there are several risks students may face when traveling. Our blog explains what institutions can do to protect their students studying overseas.  
Study abroad opportunities are hugely beneficial to both students and higher education institutions.  
For students, it gives them the chance to travel, experience a new culture, and gain skills that will appeal to future employers.  
For universities, study abroad programs foster internationalization; in turn benefiting the institution both financially and academically.   
Study abroad opportunities should therefore be encouraged and enabled by universities.  
However, a conversation is taking place about the level of protection universities should be providing their students (and staff) when they travel to study or conduct research.  
Some of the threats posed to students when they are studying abroad include travel-related illnesses (such as the current global emergency regarding the coronavirus), natural disasters, accidents and injuries, and political unrest, to name a few.  
From a mental health standpoint, living away from friends and family in an unfamiliar culture can be an incredibly overwhelming experience, and students might not know where to turn to for help during this time abroad.  
Whether they are international or domestic, students who study and reside at your institution and take part in university-run activities should be kept safe from harm.  
However, it can be difficult for institutions to keep track of their students who travel abroad to study, and while the student is of course expected to look after themselves, universities still have a responsibility to keep them as safe as possible.  
Each student is a representative of your institution, and you have a duty of care towards this student even if that protection is given remotely.  
Legally speaking, the foundations of a university's duty of care towards students studying abroad differs according to country.  
In the US, for example, there is a complex university-student legal relationship that recognizes that "under certain circumstances, academic institutions have a legal duty to protect students engaging in off-campus activities (including international travels)." 
While it's difficult to define the boundaries of this law, failure to take the right measures to protect students can lead to expensive court cases that can be damaging to an institution's reputation. 
In 2017, a student from Hotchkiss School was bitten by a tick while hiking in China on a trip organized by her school.  
As a result, the student, Cara Munn, caught encephalitis, which left her permanently unable to speak.  
Cara and her parents sued the school, and were awarded US$41 million based off a failure "to ensure they [the students] took precautions against insect bites and insect-borne diseases." 
While this case involves a high school student, it's easy to see how a situation such as this might also occur as part of higher education study abroad programs.  
Our blog, How Universities can Manage the Impact of International Crises, covers the steps universities can take when there is an imminent threat to student safety. 
This blog will explore the more routine and preventative methods that institutions can adopt to help keep on top of student safety from a distance. 
Assess the risks   
The development of a strategic travel risk management plan for overseas students is of course a complex task that takes time and requires the right expertise. 
A crucial part of this plan is to identify the potential risks that are associated with your students traveling to another country to study or conduct research.  
Some of the potential risks as listed by the University Risk Management and Insurance Association (URMIA) include terrorism, kidnapping, natural disasters, lawlessness, violent crimes, travel-related infections, and vehicle accidents. 
The level of risk will of course differ according to the destination, and universities must determine whether the risk posed to students is too great to encourage them to attend.  
There should be communication in place with the host university to ensure they have also acknowledged any risks to students and have arranged safety measures to protect them where possible.  
For example, given the increase in mass shooting incidents in the US, active shooter procedures should be adopted across all college campuses. 
Developing a good relationship with the partner university will allow your institution to get a better understanding of what measures they have in place to reduce the potential risks to visiting students.  
Plan ahead  
While the chance of these risks becoming a reality is likely to be low, institutions must still develop measures to prevent them and have plans in place in case an incident does occur.  
Ignorance can be a student's downfall, and so it's critical that they familiarize themselves with local laws and customs, health risks, and threats. 
Along with ensuring the student is knowledgeable about the risks in their host country, it's advisable to provide them with a list of expected behaviors for them to adhere to. 
As explained by URMIA, "the unfamiliar environment encountered by the traveling person poses the greatest threat." 
In other words, once these potential risks have been considered, the student must be informed of these, and the plans that have been created by your institution to help manage these risks.  
If the student is ignorant to the culture and customs of that country, they're more likely to put themselves in a dangerous position. 
The case of Otto Warmbier is an example of this. 
In January 2015, while on a study abroad program in Hong Kong, Otto allegedly stole a propaganda poster from his hotel in North Korea where he was visiting on a guided tour.  
In North Korea, this type of act is considered subversion, and as a result he was sentenced to 15 years of hard labor.  
After 17 months in prison, he was returned to the US after falling into a vegetative state for unconfirmed reasons. He died in hospital only six days later.  
While this case is of course extreme, it highlights how a situation can escalate when the laws of a host country aren't followed by an outsider.  
When an issue does arise, having all the correct procedures completed ahead of time can help to deescalate the issue. 
For example, it's important that students have all the correct documents for travel, medical insurance, and arranged accommodation for their arrival. 
Communicate  
Communication is key to ensuring the continued protection of students who are studying abroad.  
Develop appropriate policies and procedures between students and your university to ensure both are kept regularly updated on each other's statuses.  
URMIA advises the implementation of "check-in and check-out protocols" so that universities are notified when students and staff are traveling overseas.   
It's important to also let students know that there is always a direct line of communication open to your institution for any concerns and questions they may have.  
If an incident does occur, implement an "I'm Okay" policy for people to let the university know they're safe and provide numbers to call in an emergency.  
It's important that universities develop a well-functioning emergency response plan so that a situation can be addressed as efficiently as possible if an incident does occur.  
While it's the responsibility of the student to keep themselves safe, universities must also play a part in contributing to their safety and ensuring that they're well-prepared for any potential risks.  
If your institution is using MoveON to manage student mobilities, discover the new "Crisis Management" package available to report incidents on a global scale. Learn more about the QS Unisolution crisis management consulting offering here.