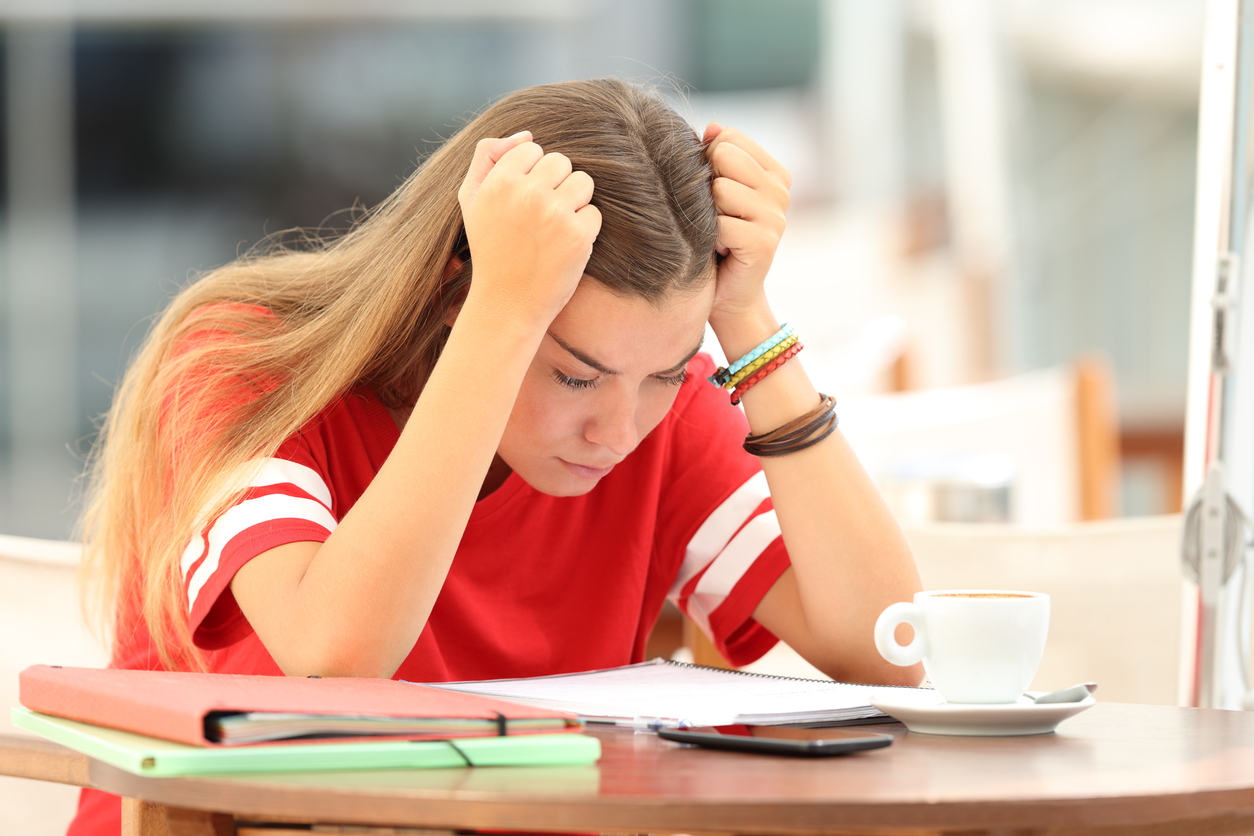 Some students may not have the perfect set up for online learning. Here's how your institution can support those who might struggle to study effectively from home. 
As we approach the upcoming academic year, many institutions are facing the possibility of having to extend campus closures or implement varying levels of restricted access.  
Both prospective and current students are therefore having to prepare themselves for a scenario in which they obtain at least a proportion of their university education remotely.  
Along with having to navigate the experience of online learning, perhaps for the first time, studying remotely brings with it several additional challenges for students from disadvantaged backgrounds. 
How will they fund the technology needed to access their education? And how can students study effectively in a space that might not be suitable? 
If the higher education sector is not quick to handle these concerns, online learning has the potential to disproportionately impact those from disadvantaged or low socio-economic backgrounds.  
Here's how your institution can ensure this doesn't happen. 
Equipment  
In order to take part in online learning, university students will need access to a laptop or PC.  
In many countries, the coronavirus crisis has forced the closure of public spaces, including libraries and internet cafes.  
As restrictions begin to ease, students may have access to these spaces and to the computers within them, taking the necessary precautions to protect themselves as they do.  
However, to allow for the uncertainty surrounding the crisis and for when working from home is the only option, university students should also have a PC or laptop to hand. 
Laptops and PCs can cost a significant amount of money, and it's likely that some students will need to access funding in order to pay for them. 
Funding sources include government grants, bursaries supplied by the university itself, and support from charities.  
In the UK, Student Finance provides extra financial help for undergraduates who don't receive support from a parent or caregiver, are a full-time student with children, or have an adult who depends on them financially, as well as other factors. 
The Education Maintenance Allowance is a grant available for permanent residents of Northern Ireland, Scotland, and Wales who are from low income families and pursuing further education.  
In the US, the Federal Pell Grant is awarded to "undergraduate students who display exceptional financial need." 
In addition to this, a US$2 billion emergency fund has been introduced to help businesses and organizations, including colleges, financially recover from the coronavirus.  
However, The Education Department has reported that "just $6 million of $6.28 billion in emergency aid for college students has reached campuses so far." 
This means that money intended to assist students with living costs has not reached those most in need as "there's still incomplete guidance from the department for colleges on how they will specifically be allowed to distribute the money to students." 
Admissions staff at your institution should be knowledgeable about the government grants available in their country including their evolving status, the money that's available, and how to apply.  
They should then be able to offer direction and guidance to any student that needs to access these. 
In addition to government grants, students should have the option of accessing financial support directly from their institution.  
At the University of Melbourne in Australia, there are a range of scholarships and bursaries available, including the Lucy Knapp bursary which is offered to students in financial need.  
The university also has a Financial Aid service which is there to support students with urgent financial needs.  
It's important that your institution regularly reviews its bursary options to ensure the needs of its students from low income and disadvantaged families are being met and that every student has an equal opportunity to thrive at your university.  
Charities, such as Turn2us in the UK, also provide guidance on accessing financial help.  
Internet connection 
Online learning requires an internet connection, and with your institution asking that students participate in live streams and video calls, this connection needs to be strong.
The funding resources discussed above can all be used to help students pay for a stronger internet connection as part of general living costs.  
In the meantime, there are a few techniques that you can advise your students to try if they are experiencing poor internet performance from their home.  
Positioning:

 Make sure the 

W

i

F

i

 

box is in the center of the home and not 

enclosed 

in

 anything. 

Move the box around the home to identify where the signal strength is strongest

 and place it there

. 

 

Interference: 

Make

 sure the box is away from electronic

 devices and other WIFI signals 

that might disrupt the signal. 

You can also buy a new antenna for 

a 

relatively 

low cost 

which will 

increase the reach of your W

i

F

i

. 

 

Capacity:

 

More devices connected to your 

W

i

F

i

 will reduce the speed. Make sure your 

W

i

F

i

 has a strong password so that no external devices can connect to it. 

Switching your W

i

F

i

 to a different channel can also help. 

 
Study space 
Having an office or dedicated workspace in your own home is a luxury not everyone has access to.   
In order to concentrate and study effectively, most people require reduced noise and limited distractions, which can be challenging to arrange.  
Loretta Charles-Cregan, prospective undergraduate student from Ilford, UK, spoke to The Guardian about her anxiety about working from home when the new term starts in September.  
She said: "There's a lot of us in one house, my family's quite big, so it's not somewhere I can get motivated for work." 
Encourage your students to communicate with their household about any concerns and to agree on a dedicated study space and study hours.  
Creating a study schedule and sharing this with their household is one way that students can reiterate the importance of quiet study time.  
A dedicated study space simply needs to be relatively clear, and where a computer or laptop can be set up.  
Returning to this same space every day and reminding family members that they will be studying there will help your students easily get into a work mentality and maintain a study routine.  
Noise cancelling headphones are a great way of finding added quiet when previous efforts to work without disruptions have failed.  
As they can be costly, your institution should help students to access the grants and bursaries that are available to them.  
For further guidance on how your university can provide equal support to all students, as well as contributing to the wider community, please see our free white paper: The Rise of Social Responsibility in Higher Education.