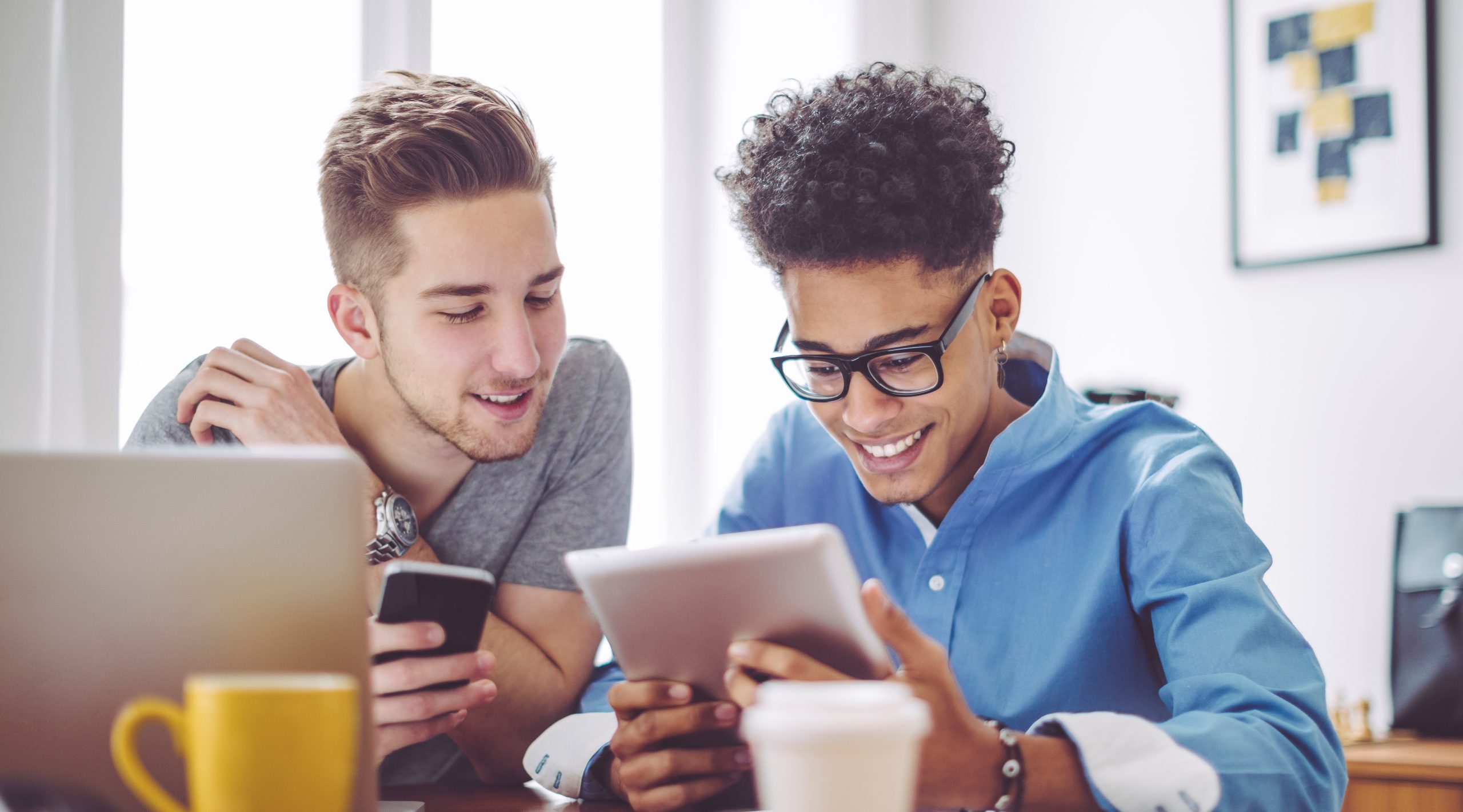 The decision-making process for students shortlisting institutions is thought-provoking and complex. 
They're highly likely to carry out extensive research, so making sure your university makes a good first impression is key. In what is becoming an increasingly competitive market for universities and business schools alike, being able to engage and captivate students from the get-go could lay the foundations for effective student recruitment.
Optimize your website
The quality of an institution's online platform can pay dividends when you consider such a high volume of students are now digitally researching and exploring their options in higher education. In fact, a study conducted by Google and market analysts suggested that nine in ten students use the internet to research their desired study destination.
This coincides with a separate dataset from the Noel-Levitz e-Expectations, who found that  24% of High School Seniors said they had taken a school off of their list because of a bad web experience. In terms of making a good first impression, an optimized website is a great starting point given its visibility and value to students.
How can this be achieved? Having spoken with over 70 students across 11 focus groups, students highlighted the importance of simple navigation, accessibility from a range of devices, including smartphones and tablets and placing information in sensical or relevant areas of the website. A member of the first focus group suggested that even universities with a strong international profile often have websites which were "created in strange patterns".
Address employability
If you want to connect with students on issues that are important to them and caters to their needs, it would be a great idea to mention employability. In fact, according to our How do Students use Rankings? industry report, employability is the single biggest factor shaping the decisions of prospective international students today.
One of the best ways to do this is to provide data on your graduates' employability outcomes. Students want to see overall employment rates, but they're also interested in specific alumni roles from their faculty, starting salaries, the time taken to find employment and outcomes for international graduates.
The more the merrier in terms of data.
Share student views and testimonials
Students want honesty and relatable opinions. What better way to achieve this than to provide access to peer and graduate opinion on their recollections and personal experiences at a university. One student who took part in a focus group we put together went as far as to say that "It's more important to contact alumni than the administration".
Good examples of how this could be represented on university websites include profiles, student blog posts and even case studies of notable graduates. Your current students and alumni have the potential to become the most effective – and arguably efficient – ambassadors for your institution – if given the right platform.
–
If you would like to see an extensive list of ways to make a good impression on students, have a read through our "International Student Recruitment: Are you Making a good First Impression?" whitepaper.