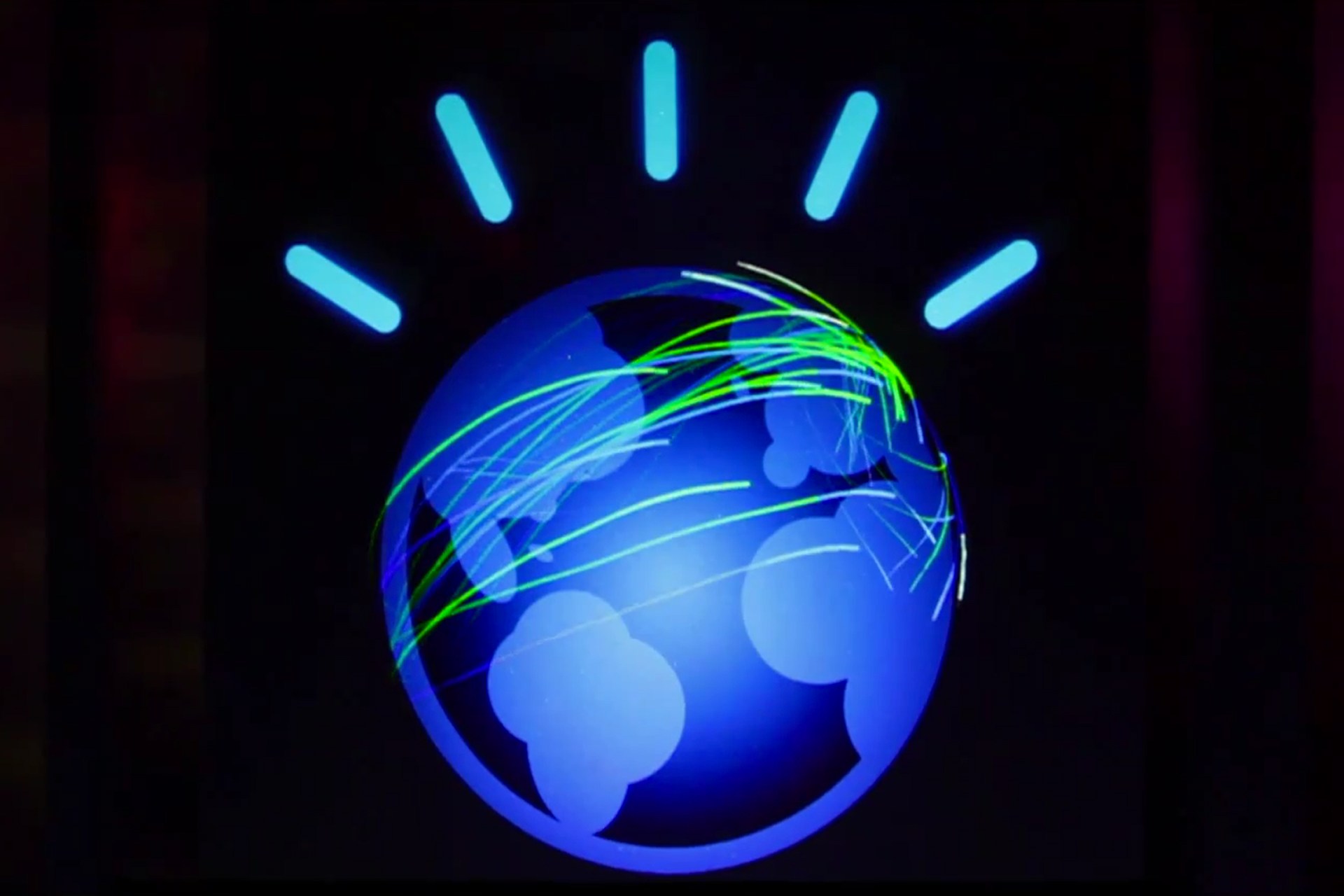 IBM Watson is an artificially intelligent computer system capable of answering questions posed in natural language, developed in IBM's DeepQA project by a research team which was led by principal investigator David Ferrucci[i] IBM Watson first appeared the game show Jeopardy! competing and winning against the two of the most successful contestants on the show, Ken Jennings and Brad Rutter.
In 2011 IBM announced it was collaborating with eight leading technology universities to advance the question answering technology of Watson. These universities were[ii]:
Carnegie Mellon University
Massachusetts Institute of Technology
University of Southern California
University of Texas at Austin
Rensselaer Polytechnic Institute
University at Albany
University of Trento (Italy)
University of Massachusetts Amherst
IBM intended to market the DeepQA software to large corporations with a very high price[iii] in the millions of dollars, which was expected to decrease as the technology improved.  However, in 2013, it was reported that there were three companies who were working with IBM to create apps embedded with Watson technology[iv]. In November of that year, IBM announced it would make Watson's API available to software application providers, enabling them to build apps and services that are embedded with Watson's capabilities[v].
There are several ways universities can get involved with Watson – from full semester courses with unprecedented access to Watson, to weekend Hackathons and Case Competitions. All designed so that students can engage with cognitive services, access IBM resources, and broaden portfolios[vi].
On 15th January 2015, IBM announced the first winner of its Watson University Competition which is part of the company's partnership with top universities through its cognitive computing academic initiative. The winning team of student entrepreneurs, which in this case were from the University of Texas at Austin, receive $100,000 in total in seed funding to help launch a business based on their Watson app, which offers the promise of improved citizen services.
[i] http://researcher.watson.ibm.com/researcher/view_group.php?id=2099
[ii] http://www-03.ibm.com/press/us/en/pressrelease/33636.wss
[iii] http://en.wikipedia.org/wiki/Watson_%28computer%29#cite_note-nytmag-11
[iv] https://www.internetretailer.com/2013/12/03/ibms-watson-computer-helps-shoppers-new-app
[v] http://www.forbes.com/fdc/welcome_mjx.shtml
[vi] http://www.ibm.com/smarterplanet/us/en/ibmwatson/academic.html