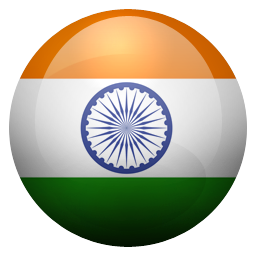 By John O'Leary
The Indian government is taking increased interest in QS rankings as the company begins to develop a ratings system for the country's universities.
Ben Sowter, head of the QS Intelligence Unit, which is responsible for the company's rankings, met Omita Paul, Secretary to the Indian President, with representatives of the Indian Centre for Assessment and Accreditiation (ICAA) in Delhi last month. The hour-long meeting at Rashtrapati Bhavan was the first for any rankings agency.
President Pranab Mukherjee has expressed concern that no Indian university features near the top of any global ranking. Speaking at the inauguration of Loyola College's School of Commerce and Economics, in Chennai, he asked why no Indian university reached the top 200 when the country had so many talented students and teachers.
"I find, almost with a magnifying glass, our ranking is 439 or 500 or so," President Mukherjee said. "Not only Europe and North America but China, Israel, Saudi Arabia and many others are well ahead of us. We must change this scenario."
President Mukherjee is expected to take a personal interest in the 2014 QS Asian rankings, which will be launched at an event in Delhi in May. February's subject rankings were also launched in India, at Amrita Vishwa Vidyapeetham University, in Coimbatore.
Ms Paul has asked to be kept informed on all QS rankings and is encouraging meetings with the company with vice-chancellors of the leading universities and presidents of the Indian Institutes of Technology. She is also supporting moves by the ICAA to establish a central database to collect information on Indian institutions for use in international rankings.