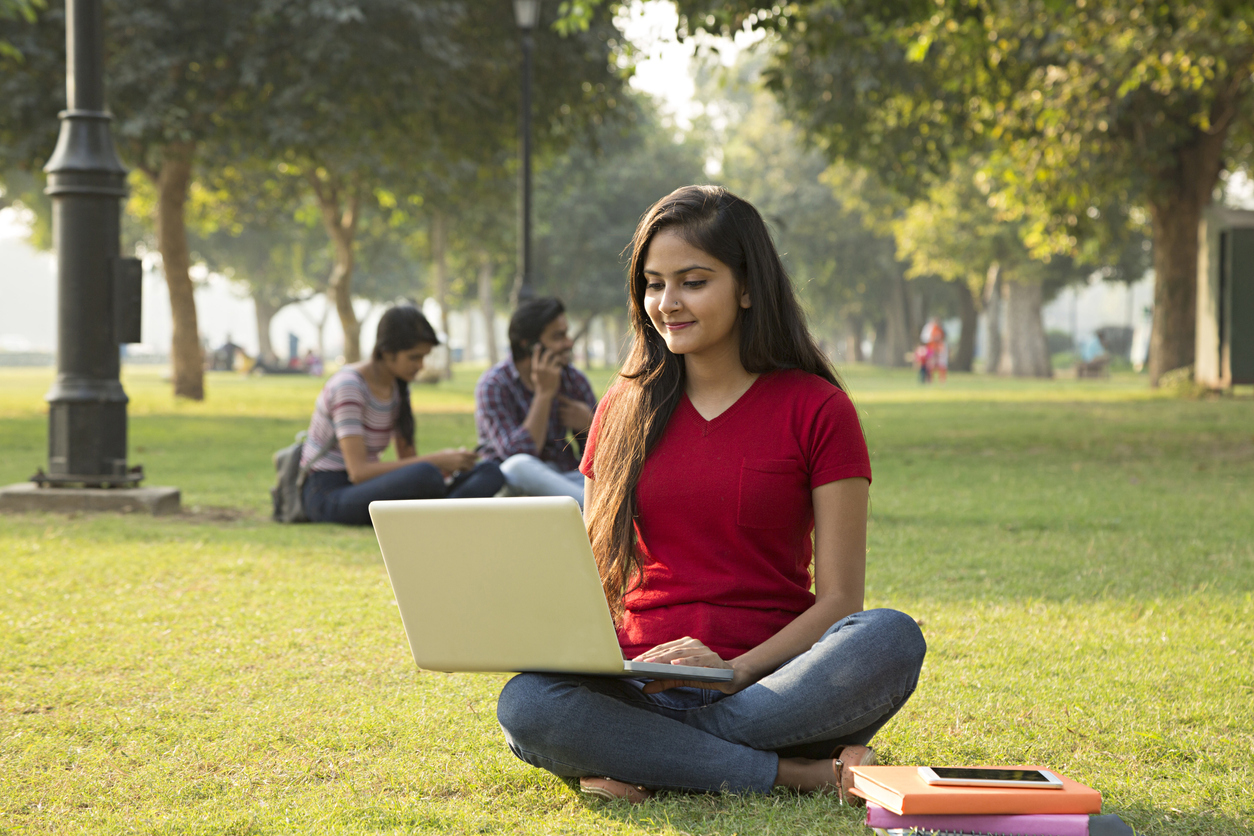 Recruiting international students from India through the pandemic has been particularly challenging in 2021. Here's what to consider when developing market entry and strategies.  
A second wave of COVID-19 devastated India in the spring, at a time when other nations were just emerging from lockdown. However, there are signs that Indian students are continuing their study abroad plans. 
With the majority of Indian students having taken the AstraZeneca Covishield vaccine, many are maintaining their interest in major study destinations such as the US and UK. Over 56,000 Indian students received UK study visas between April 1 2020, and March 31 2021, according to The Times of India—a 13% increase over the previous year. 
The US Embassy in India announced in late June that student visa processing will resume. In addition, the UK's new Graduate Route for international students will begin accepting applications from Indian students in early July.
Now is the time to attract more prospective Indian students to your college or university. To better understand how to engage with this significant student source market, we spoke to Archana Menon, QS' Regional Marketing Director of Asia.  
Archana leads the marketing team for student recruitment events and digital marketing products for Asia, overseeing the marketing for over 80 virtual and physical events. Having joined QS nine years ago, she has managed events in over 65 cities around the world. 
 
QS: What does the student recruitment office need to know about Indian students?  
Archana: There are several factors that influence Indian students while deciding on the study destination and the institution. The course, the teaching style, tuition fee, the opportunities during and after their degree, living costs and scholarships if available. 
With Indian students, family and friends play a pivotal role in making this informed decision about these factors. At many of our physical and virtual events, it's common to see candidates accompanied by their parents, spouse, friends or another family member. Parents are especially influential in the decision-making process. 
QS: What are some common factors for Indian students in choosing a course or university? 
Archana: In every market, you have a mix of candidates—those that are early in their search who are weighing their options by comparing universities and programmes, and those who know exactly where they want to study and what degree they'd like to pursue. But a common factor that I've observed from a majority of Indian students is they want to know what their career prospects are during their studies and post-graduation.  
Our International Student Survey (ISS) gave interesting insights into Indian student preferences. According to this year's report, the most influential types of marketing communications are:  
Information on work placements

 

Ability to connect with alumni

 

Information on instructors' qualifications

 

Meetings with staff at fairs or info sessions

 

Accommodation information 

 
One of the most common questions that we get is what the benefit to each programme is. While this is mostly available on an official school website, they want to know directly from a representative or a current student what the course and curriculum is going to look like, if there are any internships, and what assignments are like. Rankings are a crucial factor for prospects seeking prestigious institutions, playing a very important role in their decision-making process. 
QS: How have Indian students changed study plans during the pandemic?
Archana: The recent surge in coronavirus cases has set prospective students back quite a bit in their study abroad plans, but they are still quite determined to go abroad. The desire to gain international experience and find better career prospects remains. As the country is slowly recovering, we see the demand from students resurfacing steadily.   
QS: Can you point to any trends in the ways Indian students learn about schools or engage with them?  
Archana: Now more than ever, students are researching higher education institutions online, rather than turning to consultants or agents. However, there is still a significant number of Indian students that go to consultants for help with their applications. According to the ISS, 35% of prospective Indian students speak to an agent to discuss their study plans (compared to 70% saying that they speak to their parents about these plans). 
More and more, we are seeing that candidates reaching out to QS are doing their own research. It's up to universities to brand themselves better, with more social media promotion on Instagram and Facebook. 
In addition, there are a lot of Indian students that want to speak to current students at the institution they are interested in attending. They want to ask if getting a master's has been a good idea during the pandemic—this is something that universities should take advantage of by making their student ambassadors more accessible. 
The most frequent questions we see at our events are around tuition fees, post-graduation success stories, and what the course and curriculum look like. Students are also interested in knowing about accreditation and recognition of the programmes.  
Many Indian students have questions about the lifestyle or living situation—how does it feel to live on or off campus? What right is there to part-time work and what kind of opportunities are available to them? They also want to know about social opportunities—what kinds of affinity groups or societies can they join? How can they network?  
QS: For institutions that are participating in recruitment events, is it important to reach out to students that are registered ahead of time? 
Archana: Yes, it is very important for students to hear from universities themselves and receive a strong first impression. We even know from our student surveys post-event that 66% of registrants are likely to apply to institutions they had heard from after registering for an event.
It's important to keep in mind that at a physical event, it was much simpler to grab a student's attention by having your branded merchandise prominently displayed, or even approaching them to start a conversation. In the virtual world, it's a challenge for students to organically navigate to a university.  
Therefore, it's extremely important for schools to communicate with candidates prior to the event—make that initial connection and offer a tangible service if possible. Some universities have been doing a great job of personalising their communications and inviting candidates to meet them at their booth to receive a free CV or application review, for example.
QS: What other ways can schools start conversations with Indian students before a recruitment event? 
Archana: The pandemic forced universities to amend their entry requirements. One example is the GMAT/GRE waiver which was introduced during this time. As a result, schools saw a significant jump in applications.  
This topic along with application fee waivers, information about the curriculum and alumni success stories are great conversation starters with registered candidates and pique their interest in the school and its programmes.  
Students are keen to hear about how the university has adapted to the pandemic and what measures are being taken to accommodate and support international students. Personalised emails being signed off by a person rather than a team or institution creates an approachable environment that entices students to take that first step and start a conversation with the university representative.  
QS: How can schools continue to connect with prospects after an event? 
Archana: Post-event follow-up is proven to be effective and crucial for your conversion. Inviting prospects for course-specific webinars, information sessions on scholarships, content-driven workshops or a masterclass, alumni and admissions coffee chats or conversation series, etc.  
All of these help the candidates connect with the schools and get to know them better. These offerings can be sent to both attendees and non-attendees and can eventually maximize the conversion. 
To learn more about how to market your institution to prospective Indian students, read our latest report: What you need to know to recruit in India.