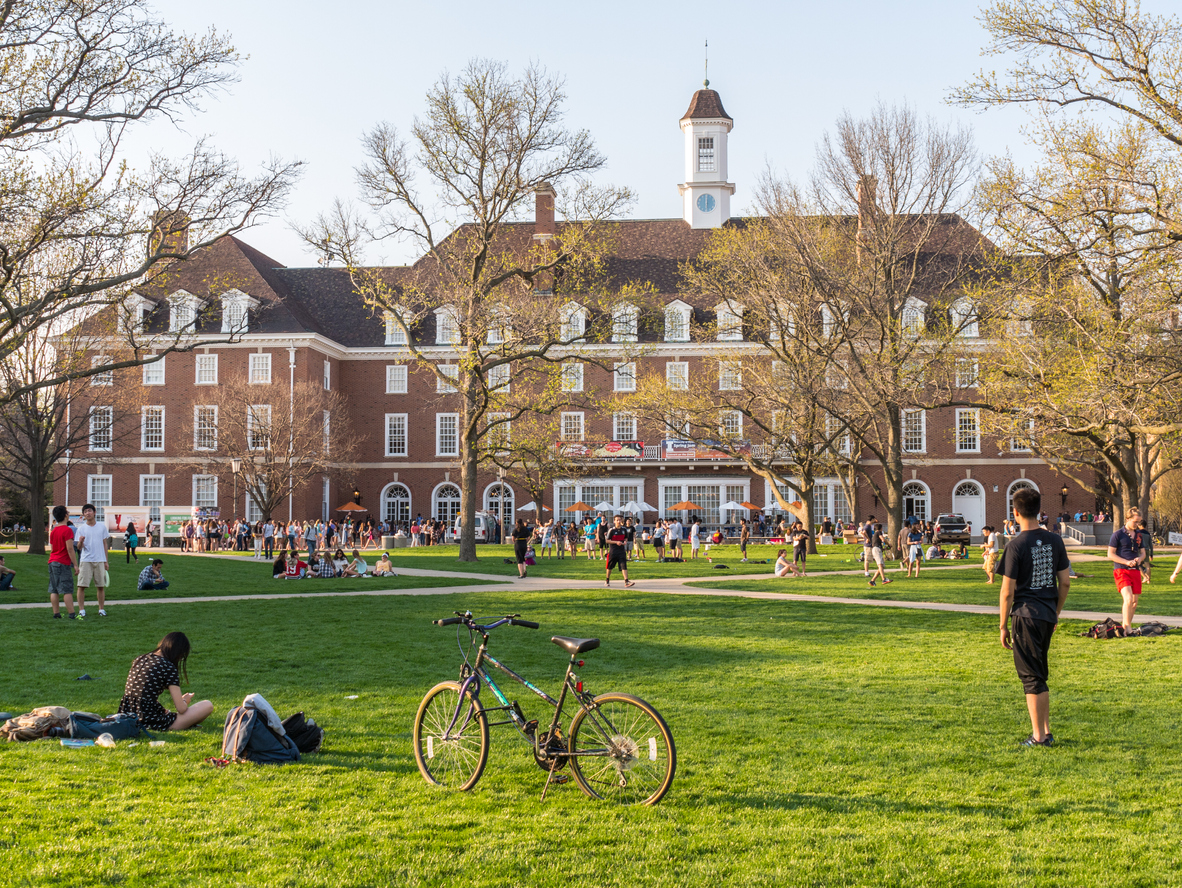 The staff, students and research of American higher education reap the benefits of international collaboration. Read on to find out why:
In higher education, international collaboration occurs when mutually beneficial partnerships are established between universities, or between universities and organisations, located in different regions.  
International collaboration within higher education creates many opportunities for students and staff, as well as being a critical catalyst in advancing research.  
Hosting some of the most leading universities in the world, America (North and South America) has both benefitted from and is in high demand for the creation of international partnerships.  
So, why is international collaboration in higher education so beneficial? 
Research 
With access to talented minds and world-class resources, universities have the capacity to carry out important research. 
Some of the world's most pressing issues, such as climate change, are being investigated by universities today, with the hope of finding innovative and effective solutions. 
Research is often strengthened through international partnerships, allowing access to more funding, facilities and talent.  
The Universidade de São Paulo (USP) is Brazil's largest higher education and research institution, currently responsible for "more than 20% of all scientific production in Brazil". 
USP has established several successful international partnerships in an effort to advance research in the scientific, technological and social fields.  
According to Carlos Gilberto Carlotti Jr., pro-rector of Post-Graduation at USP, collaboration with several French universities has produced clear and positive results: 
"An important characteristic of this collaboration is the presence of interdisciplinary papers and of authors from different countries. Generally, this involves high-impact articles related to global problems". 
International partnerships in higher education can help contribute to academic and scientific progress, while also resulting in research that's wide-reaching and has a greater global impact.  
Faculty 
International partnerships can be a catalyst for the development of a more diverse workplace, establishing links that make it easier for international talent to work at universities overseas on long or short-term basis.  
International collaboration presents staff with more opportunities to work abroad and, in doing so, provides students with an education that reflects varying world views. 
The Massachusetts Institute of Technology (MIT), Cambridge, USA, is ranked first in the world with a perfect score in the QS World University Rankings 2022.  
The university developed Global MIT; a strategy that "represents the Institute's vision and commitment to international engagement". 
Global MIT is an example of how a successful international partnership can enrich the student learning experience, attract international academic talent and advance research in pressing global issues. 
One area driven by Global MIT that the university takes much pride in is their "global community" in which 45% of faculty are foreign-born. 
Not only does international collaboration create for a more enriching work and study experience for staff and students, but it also encourages "the world's leading researchers and educators come together in pursuit of scientific discovery and technological innovation". 
Students 
Students benefit both from the way international collaboration attracts diverse and talented educators to their university, and also because it increases student mobility. 
Many international partnerships between universities have established study abroad programmes, full-time or summer, as well as short-term global team projects.  
The American University Center for Innovation (AUCI), Washington DC, was established to develop and maintain "a range of strategic partnerships with local, national, and foreign governments, public and private corporations, non-profits". 
The purpose of the partnerships, many of which are international, are to help "students and alumni from all across campus to gain a full understanding of the real world of business and markets by confronting, embracing, and creating opportunities".  
For example, their partnership with the Norwegian School of Economics, Bergen, Norway, has led to a number of opportunities for American University students to study in Norway and gain work experience at leading companies such as Marine Harvest, Evry, Deloitte and ImpactHub. 
With awareness for the many benefits of international collaboration, the next step for American universities is to initiate these critical connections. 
The 2021 QS America virtual conference and exhibition is the perfect opportunity for representatives from your institution to network and begin to establish meaningful international partnerships.  
The exhibition, A New Beginning: The next decade of Higher Education in the Americas, will take place 1-2 September 2021, 9am-12pm (New York GMT-4). To register for the event, please click here.