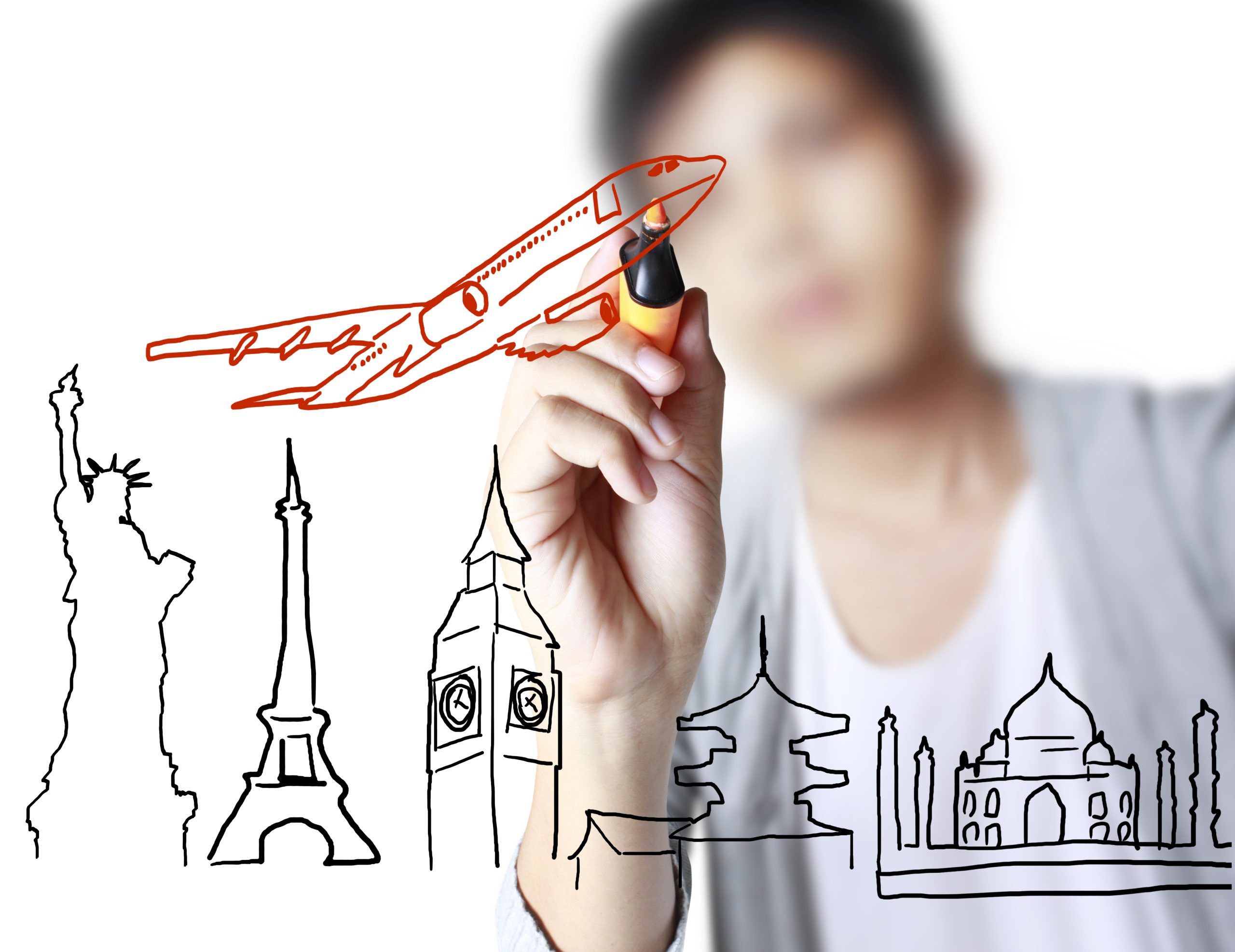 Amid the growing concern that recent political developments may turn international students away from the USA, a group of six higher education associations (AACRAO, IIE, International ACAC, NACAC, NAFSA and the College Board), pooled their resources and began running a survey on how founded these fears are.
As reported in Inside Higher Ed, the full results of the survey will be released on the 30th March 2017, however an early compilation of initial results has already been released.
According to the survey, around nearly half (40%) of US colleges have noticed a reduction in international applications in recent times. Those responsible for recruitment have noted that students are concerned about feeling unwelcome in the country.
Why now?
The survey was created to find out how warranted fears of international student decline were. It was felt that the political rhetoric of the last year, coupled with Trump's recent travel bans and the border wall, could dissuade students from choosing the USA as a study destination.
Over 250 institutions responded to the survey, with 39% of institutions reporting a decline in international applications across all levels of study. 35%, however reported an increase, and 26% reported no change.
What do the results mean?
In themselves the figures do not seem too shocking, but many institutions rely on a steady increase in the number of international students they're recruiting, and a drop in those numbers could have a major effect on the sector.
The Middle East accounted for the highest drop in numbers, with 39% of institutions reporting a decrease in undergraduate applications and 31% of institutions reporting a decrease in postgraduate applications. Student numbers from the countries affected by Trump's travel ban will certainly be dropping, and this is before you factor in how off-putting the move will be for other countries in the region.
Two countries which make up almost half of all foreign enrolment in US institutions are China and India, together accounting for 47% of all international students in the country. The report suggests that around a quarter of universities have reported declines in undergraduate applications from  both of these nations, and significant number reported declines in graduate applications too
Why is this happening?
The report also looked into why this was the case. It noted that that 79% of Middle Eastern families felt "concern for student safety" was an issue; 36% of Asia, and 34% of Latin America felt the same way.
Concerns included:
The USA being a less welcoming destination for foreign nationals

Visas changing – especially stark given the suddenness with which Trump's first travel ban was brought in, stopping some citizens with valid visas from re-entering the USA.

The travel ban being expanded to include other countries
The full report is due to be released at the end of March.