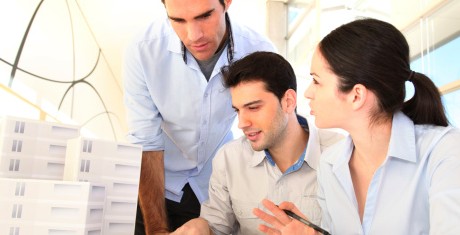 By John O'Leary
A university's performance in subject rankings is second only in importance to the level of tuition fees it charges, according to a new survey of international students' decision-making.
The findings, in a poll of 13,800 students applying to universities in the UK and Australia, underline the value of the 30 QS subject rankings published in February. No other organisation publishes international rankings for individual subjects.
The survey was carried out by Hobsons, the education software and services company, to follow up on the findings of similar research published last year, which found that teaching quality was the prime consideration for international students. The researchers wanted to establish how applicants judged this.
Duncan Findlater, Hobsons' Director of Client and External Relations, outlined the findings at a conference in London this month. He said that 77 per cent of international students reported using both institutional and subject rankings in choosing a course.
However, when asked to name the most important factor in reaching a final decision, the level of tuition fees was cited by the largest number of applicants – 24.6 per cent. Subject rankings came next, at 22.8 per cent, just ahead of university rankings at 20.9 per cent. Other significant factors were the proportion of graduates in employment and the number of hours of teaching.
Student satisfaction, which carries the heaviest weighting in domestic rankings in the UK, was cited as the most important factor by only 7.6 per cent of respondents. Mr Findlater said the findings suggested that universities should lead their marketing with the rankings in their strongest subjects.
The research also showed that small movements up or down rankings had little effect on applicants' perception of universities or courses. But universities would find it difficult to recruit in some parts of the world unless they ranked in the top 20 per cent.
The findings were released little more than a month after QS published the 30 subject rankings for 2014. Nearly 1 million people accessed the rankings website in the week of publication, including more than 200,000 on the day of their release. Three quarters were new visitors to the site.
Subject rankings have become increasingly popular since they were first published by QS four years ago. Harvard and the Massachusetts of Technology were the most successful universities in the latest rankings, but others with particular areas of excellence also shone. New York University topped the philosophy table, for example, while the University of California, Davis, emerged as the world's leading institution for agriculture.