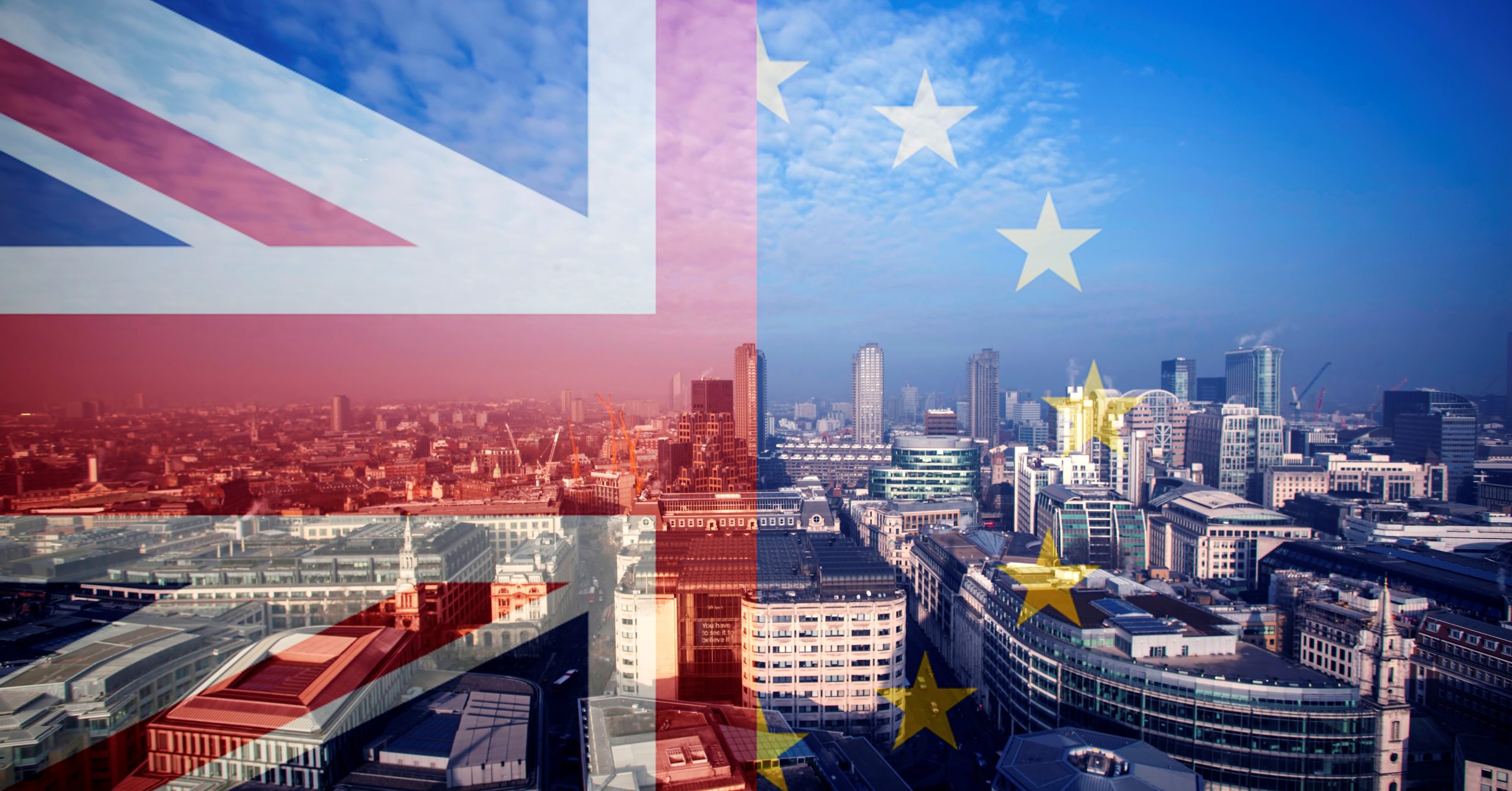 In this year's International Student Survey, we wanted to explore the opportunities presenting themselves in higher education.
The ISS report represents the world's largest survey of pre-enrollment for international and EU students – focusing on the responses provided by over 28,000 who identified that they were considering studying in the UK. It is worth mentioning that of those surveyed – 191 countries were represented.
[fusion_testimonials design="classic" backgroundcolor="" textcolor="" random="" hide_on_mobile="small-visibility,medium-visibility,large-visibility" class="" id=""][fusion_testimonial name="Andy Nicol, Director" avatar="image" image="https://www.qs.com/wp-content/uploads/2018/05/article-picture-size-hobsons-1.jpg" image_border_radius="" company="QS Enrolment Solutions " link="" target="_self"]
"Higher Education plays an important role in the UK economy, society and in nurturing generations to come. We believe that it is crucial that this continues and that international students remain drawn to the UK for world-class learning and research opportunities."
[/fusion_testimonial][/fusion_testimonials]
–
How international students see the future of higher education
International students are expecting universities to offer a very different experience in the not too distant future compared with the customs of higher education that we see today. Those surveyed for QS Enrolment Solutions' Harnessing Opportunities in Global Higher Education suggested that the university experience would be likely to transition and place greater emphasis on digital delivery – for example, most lectures being online. Other examples of how students expected the higher education sector to look in 10 years time included:
Receiving a qualification from any university, regardless of which country they live in
More people will go to university
Universities will be part of continuous learning
There will be more universities all together
What factors are most valued by students in terms of learning
The report acknowledges the most important factors for respondents with regards to a university's teaching quality. They were asked to rank their top five influencers.
The findings could certainly be leveraged to mold the future of higher education into what students perceive to be a desirable working environment. The results were as follows: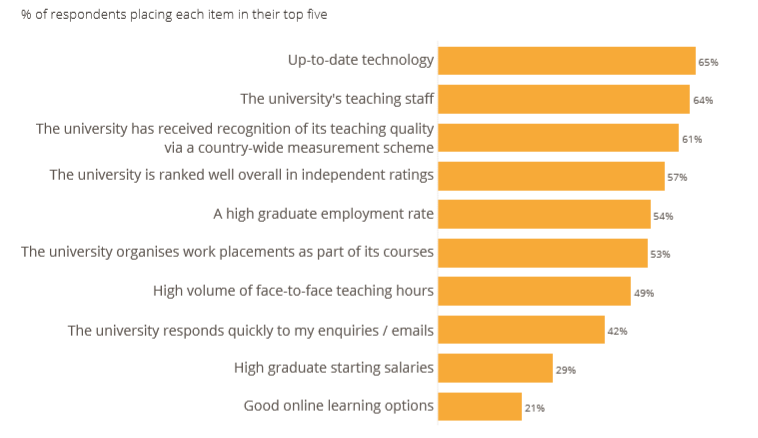 Where has Brexit increased the likelihood of international students coming to study in the UK?
While most carry a pessimistic view of Brexit's effects on international students wanting to study in the UK, you may be surprised to know that, in some countries, the reaction from prospects has been surprisingly positive.
Indonesian, Pakistani, Ugandan, Sudanese and Ethiopian students were all significantly more likely to be interested in studying in the UK as a result of Brexit than they were put off. The same applies to several larger markets such as China, Hong Kong, and Thailand. Could a post-Brexit UK see their international student numbers grow from a resulting influx of students from outside of the EU?
Although the above findings from the ISS 2018 report represent positive reading for universities in the UK, the majority of countries in the EU are still opposed to Brexit. Students from Italy, Netherlands, Ireland, and Spain are significantly less interested in studying in the UK.
With that being said, the Harnessing Opportunities in Global Higher Education report suggests Brexit was far from a deterrent for all international students and their willingness to study in the UK. The report also lists why the UK's decision to leave the EU made students less interested in studying in the United Kingdom.
If you would like to see a full, statistical breakdown and further coverage on the future of higher education, download our Harnessing Opportunities in Global Higher Education industry report.