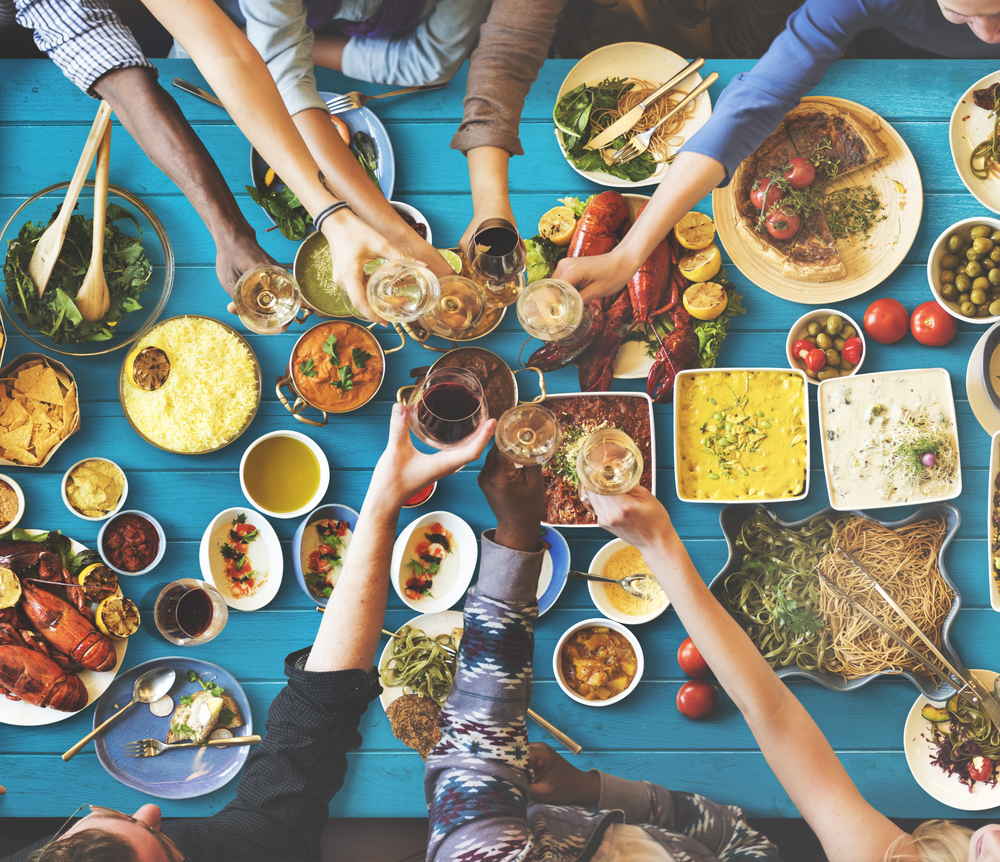 Most people seize the opportunity to sample food from other cultures when they're abroad, relishing the chance to eat real French soufflés, traditionally made Chinese dim sum or even just an authentic American hot dog.
But studies show that drastic changes in cuisine experienced by university students studying abroad may have a negative impact on their experience and their success.
It's long been established that unsatisfactory housing arrangements affect international students much more than domestic students, but it's only recently that the effects of diet have been studied in detail. Bad student meals aren't just a "par for the course" element of university life; they can be a real problem for those on study abroad programs.
The information emerging is that, while new foods are interesting at first, once that initial excitement dissipates students are left feeling disillusioned and upset by major differences in diet.
Food is what people turn to for comfort and as Mohammed, an Iraqi student studying in Minnesota, put it in an interview with Voice of America:
"One thing I never thought about was food, how badly I would miss my mother's dishes, and how food would be a huge part of my culture shock."
Homesickness and culture shock are very real problems for those studying abroad, and these issues are intensified by the lack of familiar meals. While the importance of national foods may not seem so significant at home, the strength of the link between identity and diet is often becoming clear when abroad for long periods.
Food is a huge part of culture and 'belonging', not only in the tastes and flavors but also in the rituals and the etiquette. Being distanced from something so ingrained is difficult to adjust to, even the times at which we eat and the prominence we place on certain meals is vastly different from country to country.
Anna, an Italian on a study abroad program in the UK, explained why she enjoyed eating Italian as opposed to British food to researchers at Bournemouth University:
"It was familiar, I knew what it was like. When you eat the same food, which tastes the same, you've got this nice emotional feeling that it's part of whole you. When you close your eyes you think you are in your kitchen in your family home and you are lost in time."
Additionally, those studying abroad are often on their own for the first time, and may not have the skills to cook their preferred foods for themselves, and that's assuming they can even find the correct ingredients in local supermarkets.
Luckily, more and more universities are understanding this issue and taking steps to help.
International student societies, such as Northern Kentucky University's International Student Union, have begun running food tasting events which introduce incoming students to US cuisine and national holidays – like Thanksgiving.
The Food Studies Centre of SOAS, the School of Oriental and African Studies in London, is currently undertaking research into the quality and derivation of on-campus food, in an effort to understand and counter the negative effects of diet on their students.
International food fairs are also becoming common, and institutions have begun offering guidelines to students prior to departure and after arrival, advising them on methods to beat the homesickness associated with cuisine.
Food may not factor too highly in motivations and deliberations of students deciding to study abroad, but perhaps it ought to. Lifestyle factors associated with a university are always a major influencer for international students, and the quality and accessibility of food choices is a key part of that. Offering a variety of food to students – particularly one that goes some way to curbing homesickness – could become a key factor in recruiting those from other countries.