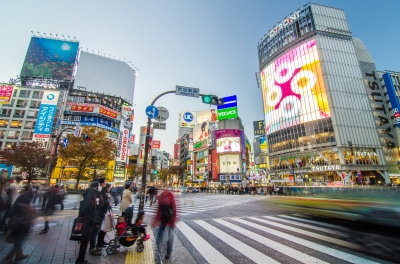 The Japanese government has announced additional funding for a selection of 37 public, private and national universities in order to strengthen their international competitiveness. According to the Ministry of Education, Culture, Science, and Technology Japan, the country has almost 800 universities (77% of them being private, 12% public and 11% national) and 104 applied to be considered for this government initiative. Currently, there are 5 Japanese universities in the 2014 QS World University Rankings while Japan develops the ambition to have 10 Japanese universities in this global top 100 university rankings. These 37 universities will be divided into two groups.
The first group "Type A", formed of 13 universities representing the country's top research and education institutions will focus on increasing the number of international professors and promoting cooperation with prestigious universities around the world.
The institutions are:
National universities

: Hiroshima University, Hokkaido University, Kyoto University, Kyushu University, Nagoya University, Osaka University, Tokyo Institute of Technology, Tokyo Medical and Dental University, Tohoku University, University of Tokyo, University of Tsukuba.

Private universities

: Keio University, Waseda University.
The second group "Type B" has 24 universities and the aim for these institutions will be to lead globalization efforts.
National universities

: Chiba University, Kanazawa University, Kumamoto University, Kyoto Institute of Technology, Nagaoka University of Technology, Nara Institute of Science and Technology, Okayama University, Tokyo University of the Arts, Tokyo University of Foreign Studies, Toyohashi University of Technology.

Public universities

: Akita International University, University of Aizu.

Private universities

: Hosei University, International Christian University, International University of Japan, Kwansei Gakuin University, Meiji University, Rikkyo University, Ritsumeikan Asia Pacific University, Ritsumeikan University, Shibaura Institute of Technology, Soka University, Sophia University, Toyo University.
Each of the 13 Type A universities will receive about ¥420 million (USD 3.9 million) in annual subsidies and each of the 24 Type B universities about ¥170 million (USD 1.6 million) over the next decade. Each institution is expected to implement its own plan for internationalization. For example, University of Tsukuba announced it aims to carry a Campus-to-Campus initiative, enabling partner institutions to share campuses with Tsukuba and respective research and educational resources without any national or institutional barriers.
More information on The Japan News.