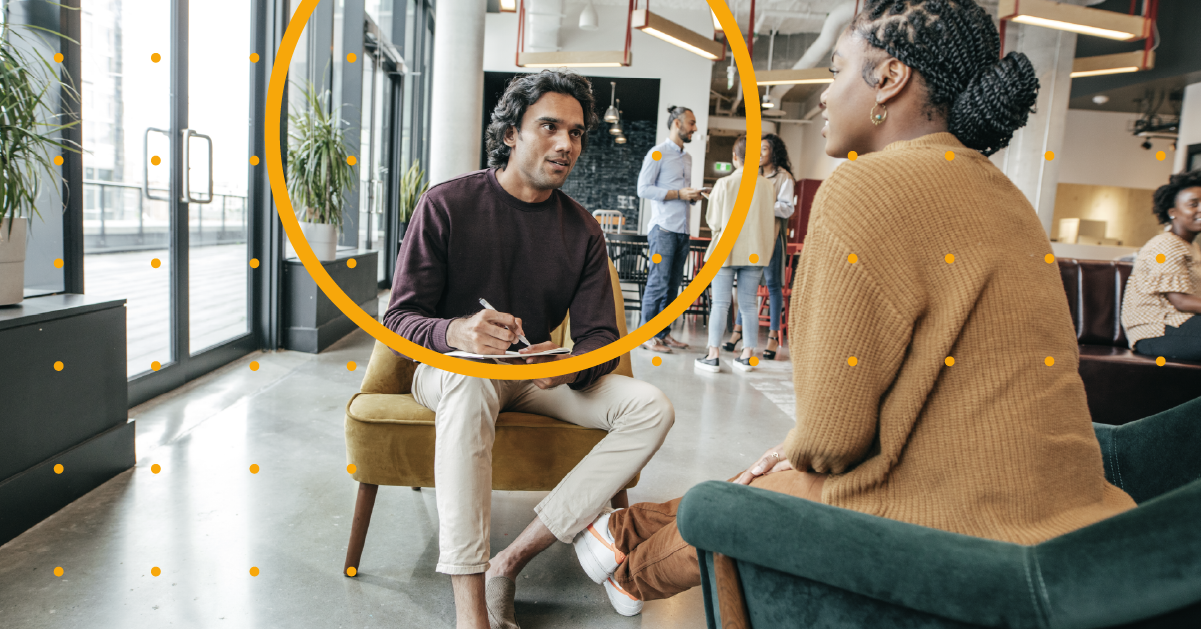 They say that knowledge is power – and there is no better way to harness that power than at university, where students can learn, innovate and transform their lives for the better.
Guest article by Niamh Ollerton, Content Marketing Manager at HULF EF Corporate Education.
Universities are an essential part of innovation ecosystems that effect huge global changes. Not only do they nurture the next generation of entrepreneurs, thought leaders and specialists in high-growth sectors such as AI, healthcare and sustainability, they often provide spinout companies created by university enterprise teams. These groups develop innovations from academic research with commercialisation strategies, access to talent, equipment and local business networks and help fledgling businesses secure grants or equity funding.
Universities are not only innovation hubs, but they also offer a space to reimagine the world we know today.
Life changers and change makers
Education enables people across the planet to learn how to develop. This process of empowering our own educational development means that the whole world will grow, with new ideas, new inventions and new ways to improve lives.
To quote renowned economist and Harvard Business School professor Theodore Levitt, "Creativity is thinking up new things. Innovation is doing new things."
It's the innovative thinking at universities that help create new technologies for the betterment of society – ultimately making a difference a difference for future generations.
The 2022 Wharton-QS Reimagine Education Awards shone a light on the most exciting, effective new approaches to teaching and learning, taking place after an 8-month competition, where 1,200 applicants participated in four rounds of expert scrutiny.
The Jubilee Centre for Character and Virtues of the University of Birmingham (UK) was selected by the Reimagine Education Grand Jury to win the Global Education Award (worth $25,000 in cash funding, sponsored by Ajman University).
The Jubilee Centre has developed an educational framework based on the principle that values and virtues associated with 'good character' can be both learned and taught, and that instilling these characteristics in young people leads to a healthier society.
"The award recognises the 10 years of research and practice that underpinned the development of the Framework for Character Education in Schools," says Professor James Arthur, Director of the Jubilee Centre for Character and Virtues, University of Birmingham, UK. "The Framework has had a significant impact on character, values and ethical education in the UK and globally, which is so important for individual and societal flourishing."
Generation, a global non-profit organisation that helps individuals achieve economic mobility, was selected for the Global EdTech Award, proudly sponsored by Google Cloud, and worth $25,000 in Google Cloud credits.
Jennifer Sikes, Chief Communications Officer at Generation, said: "We train and place people of all ages into life changing careers that would be otherwise inaccessible. We have more than 72,000 graduates who are at the center of our work. 90% of them are unemployed when they join our programme and within 3 months of completing it 81% are working together. They have earned an astonishing 630 million dollars in wages to date."
The 2022 Wharton-QS Reimagine Education Awards shed light on the excellence of innovative solutions enhancing learning outcomes and employability for a future billion learners. Below are a handful of brilliant programmes, objectives, and initiatives that are making a difference to the world of education.
Universities making a difference in the world
In 2023, the focus on access, diversity, and inclusion is greater than ever. From ensuring greater levels of diversity (racial, gender, neurodiversity and age) in the workforce, to bringing equality in global education for students of all abilities – universities are creating, building, and scaling businesses to achieve these goals.
Education Above All's 'Internet Free Education Resource Bank (IFERB)' won the Gold Award in the Access, Diversity & Inclusion category at the Reimagine Education Awards. A project-based, game-based and play-based learning approach, IFERB promises to ensure inclusive and equitable quality education for vulnerable and marginalised people, especially in the developing world.
Construyendo a México Crecemos, IAP's Second Chance Education won the Silver Award for offering construction workers in Mexico the opportunity to get an education by placing classrooms in the buildings the workers are renovating. Not only is this project offering work opportunities, but it also offers rewards in education for hardworking people.
AI and education
In an increasingly digital, hybrid world, the relationship between AI and education has become much more pertinent. AI has the potential to address some of the biggest challenges in education today.
CENTURY's CenturyTech is a teaching and learning platform for primary and secondary schools, colleges and universities using learning science, artificial intelligence and neuroscience. The organisation creates constantly adapting pathways for students and powerful assessment data for teachers to make student learning experiences more engaging. CenturyTech won the Gold Award in the AI in Education Award.
India's Educational Initiatives Mindspark: Leveraging AI to Enhance Learning Outcomes, is an adaptive learning software focused on improving the maths and language skills of students. It employs pedagogical research and data on learning patterns using the power of AI and Big Data.
Flying across to the US, ObjectiveEdf 's BuddyBooks aims to help students with reading disabilities like dyslexia improve their reading skills. Using BuddyBooks, the student and a computer will 'buddy read' by reading alternate sentences, keeping a student engaged as throughout the story. At the same time, the AI in BuddyBooks analyses how well the student is reading and reports back to the teacher with data.
Breakthrough through technology innovation
Education can't be stagnant. It's the innovative teachers, learning pedagogies, and technology that will really make a difference to the future of education. The Teacher Success Project (TSP)'s T-Insight: Scenario-Based Learning for Prospective Teachers at the University of York won the Gold Award in the Breakthrough Technology Innovation in Education. The project conducts research about effective teacher selection and recruitment and applies that to practice.
Beginning with a substantial ERC-funded research project led by Professor Rob Klassen on the use of 'situational judgment tests' as a means of selecting those with the potential to become great teachers, TSP now wants to apply this knowledge via a spin-out company.
However, it's not just teachers or professors that can benefit from breakthrough technology; students across the globe dream of personalised assistance on projects – something The Hong Kong Polytechnic University 's Capstone Ninja: a breakthrough education app aims to see through.
The app has two major features: English language resources for Final Year Project (FYP)/Capstone projects and management of FYP/capstone project progress. It includes learning about the major sections of a project proposal specific to the field of study, grammar and sentence structure tips, and skills needed to verbally present and defend their thesis.
Food for thought
These offerings are just a few examples of some of the innovative approaches from universities that are enhancing student learning outcomes and employability.
Education has the capacity to change the world in numerous ways, from enriching communities through skills and thought leadership, to innovating technology for societal improvement.
Submissions for the 2023 Wharton-QS Reimagine Education Awards are now open. For a full list of 2022 winners, visit reimagine-education.com.